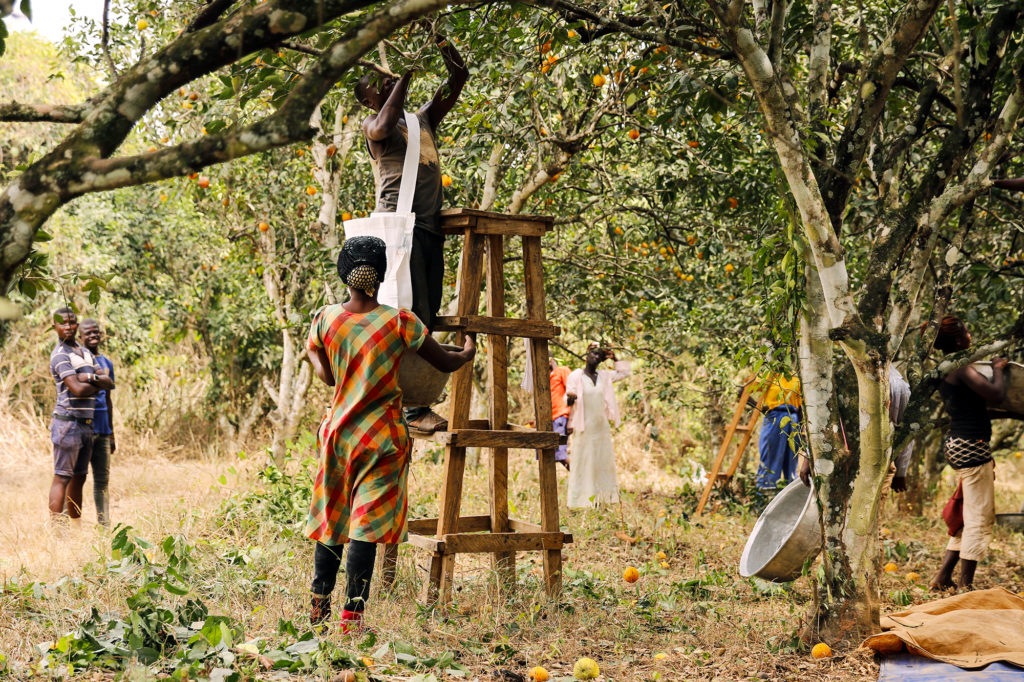 ---
2SCALE is an incubator program that manages a portfolio of public-private partnerships (PPPs) for inclusive business in agri-food sectors and industries. 2SCALE offers a range of support services to its business champions (small and medium enterprises [SMEs] and farmer groups) and partners, enabling them to produce, transform, and supply quality food products. These products go to local and regional markets, including to base-of-the-pyramid (BoP) consumers.
How the Program Works
2SCALE focuses on establishing agribusiness clusters built around business champions. Champions are either entrepreneurial producer organizations or local SMEs that trade or process the produce of farmers. By providing support to these clusters, 2SCALE is developing products and markets for local consumer markets, preferably at the base of the pyramid.
The project is funded by DGIS-Netherlands and implemented jointly by IFDC, the BOP Innovation Center, and SNV. 2SCALE is currently active in Burkina Faso, Côte d'Ivoire, Ethiopia, Ghana, Kenya, Mali, Niger, and Nigeria.
More information can be found on the 2SCALE homepage.
2SCALE partnerships create genuine impact and accelerate inclusive agribusinesses.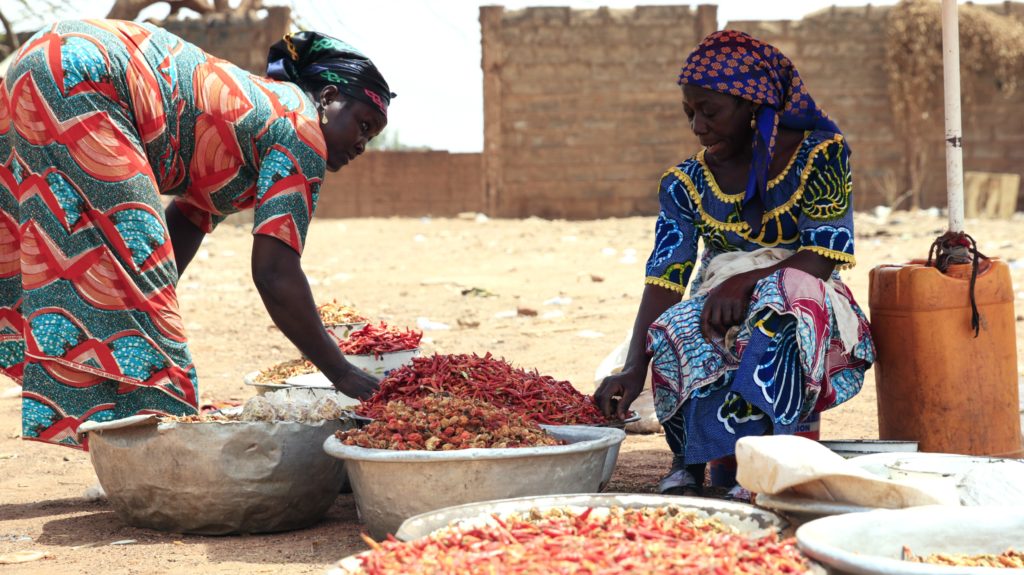 Goals Met
The first project phase concluded in December 2018, having met or exceeded every major target. 2SCALE has reached:
627,422 farmers (36% women).
2,535 producer organizations.
1,891 agribusiness enterprises, mostly small local firms, many of which are headed by women.
Improving Access to Nutritious Food for at Least 1 Million Base-of-the-Pyramid Consumers
In 40 BoP markets, access to nutritious food products for 1 million BoP consumers will be improved through inclusion in targeted value chains.
Improving the Livelihoods of 750,000 Smallholders
750,000 smallholder farmers (50% women, 40% youth) will benefit from interventions such as training on agricultural practices, access to better inputs, and increased negotiation skills.
Developing Inclusive Businesses with 5,000 Micro, Small, and Medium Enterprises (MSMEs)
5,000 MSMEs and farmer-producer organizations (50% women-led) are supported to participate in inclusive value chains and to develop innovative business strategies.
Scaling More than 60 Public-Private Partnerships
Starting in 2019, 60 public-private partnerships driving inclusive agribusiness strategies will be established and developed in eight different countries in sub-Saharan Africa.
Results
2022
Awarded a €12.5 million cost extension to allow an extra year of project implementation.
Increased all targets for the universal impact indicators.
Surpassed several of the new targets and is on track to meet all of them by 2024.
Celebrated its 10-year anniversary with an event in Nairobi.
Demonstrated the 2SCALE model to both public, private, and development institutions at organized national events in six 2SCALE countries.
Established the 2SCALE global youth mentorship program where the first cohort took part in 2022 and a second cohort will follow in 2023.
2021
Managed a portfolio of 62 active business partnerships in 10 countries.
Launched pilot partnerships in Egypt and South Sudan, countries new to the program.
Saw considerable growth in BoP consumers included in the food system from 432,652 in 2020 to 956,517 in 2021, attaining 95.7% of the program target.
Tripled program reach during the year to include 419,819 smallholder farmers who have improved their productivity and gained market access.
Facilitated a second crowdfunding campaign due to disruptions caused by the pandemic, in which 50 SMEs involved in 2SCALE partnerships raised $283,590 within one month to meet their working capital needs.
Prior to 2021
2SCALE partnerships have benefited more than 620,000 farmers (36% women) in nine countries.
More than 50 public-private partnerships have been established in multiple value chains: food staples, vegetables, potatoes, oilseeds, and livestock. To date, the private sector has co-invested more than $70 million.
More than 2,500 producer groups and farmer cooperatives have improved their technical and business skills; nearly 2,400 of these have invested in at least one innovation.
1,900 agribusiness firms are buying produce from, selling inputs to, or providing services to 2SCALE farmer groups.
As a result of training and linkages through 2SCALE, farmer groups and businesses were able to obtain loans of more than $2 million in 2018 for working capital, input purchases, and equipment.
Associated Publications
Terms of Reference for Technical and Finacial Proposals on Facilitating 2SCALE's Business Event in the Netherlands
2SCALE 2020 Highlights
Additional 2SCALE publications may be found at the 2SCALE.org resources page.
Contact Project Leader
Social Media