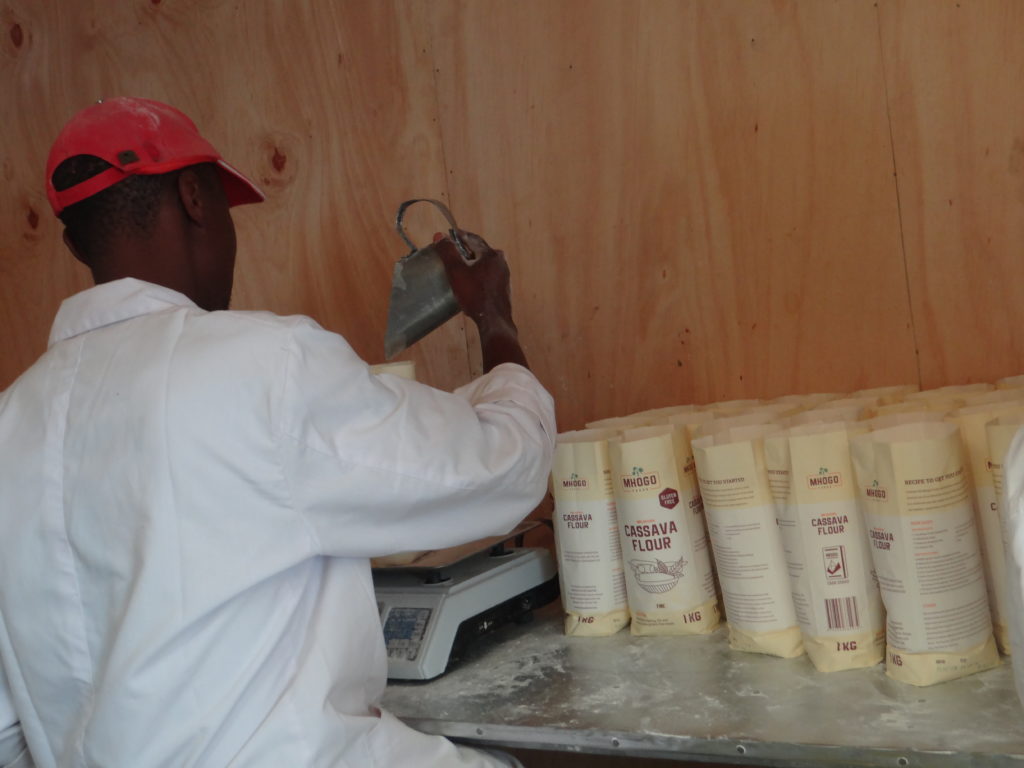 Cassava is a crop with huge potential – hardy and drought tolerant, suitable for small-scale production, and valuable both as a food and a cash crop, not to mention it's gluten-free. A new pilot will focus on cassava processing and value addition in Kenya, aiming to broaden the  market for cassava products among base-of-the-pyramid (BoP) families.
We're working with Mhogo Foods, founded two years ago by a young woman entrepreneur. The company sources cassava from 2,000 farmers in Busia County and produces flour that is sold in some of Kenya's biggest supermarket chains. The pilot builds on previous 2SCALE work on cassava value chain development in Nigeria and BoP marketing in multiple countries. It includes four components: expanding the farmer network, switching from regular to 'fortified' flour, entering the BoP market (it is currently sold as a relatively expensive health food), and widening the product range from flour to crisps.
A marketing campaign was launched in August, aiming to reach 2,500 families in Kawangware, a low-income Nairobi suburb. 2SCALE marketing specialists helped design a distribution strategy, with trained agents selling door to door. We will also partner with food scientists from a partner university to perfect and test recipes for cassava porridge, ugali, cakes and pancakes.
The company is confident of using the 2SCALE pilot as a springboard to expand its farmer network ten-fold – so confident that it is investing in larger premises and a new packaging machine.