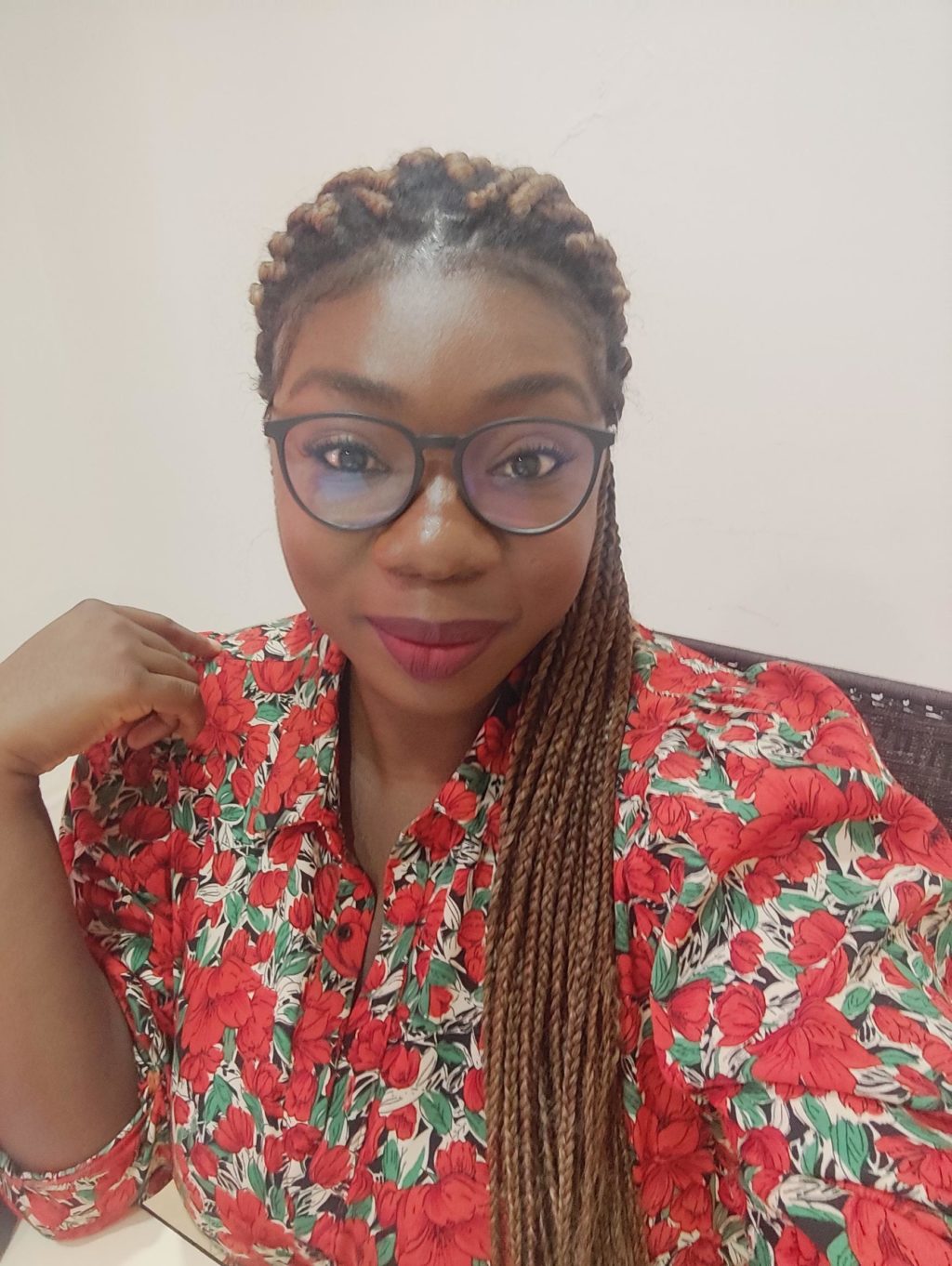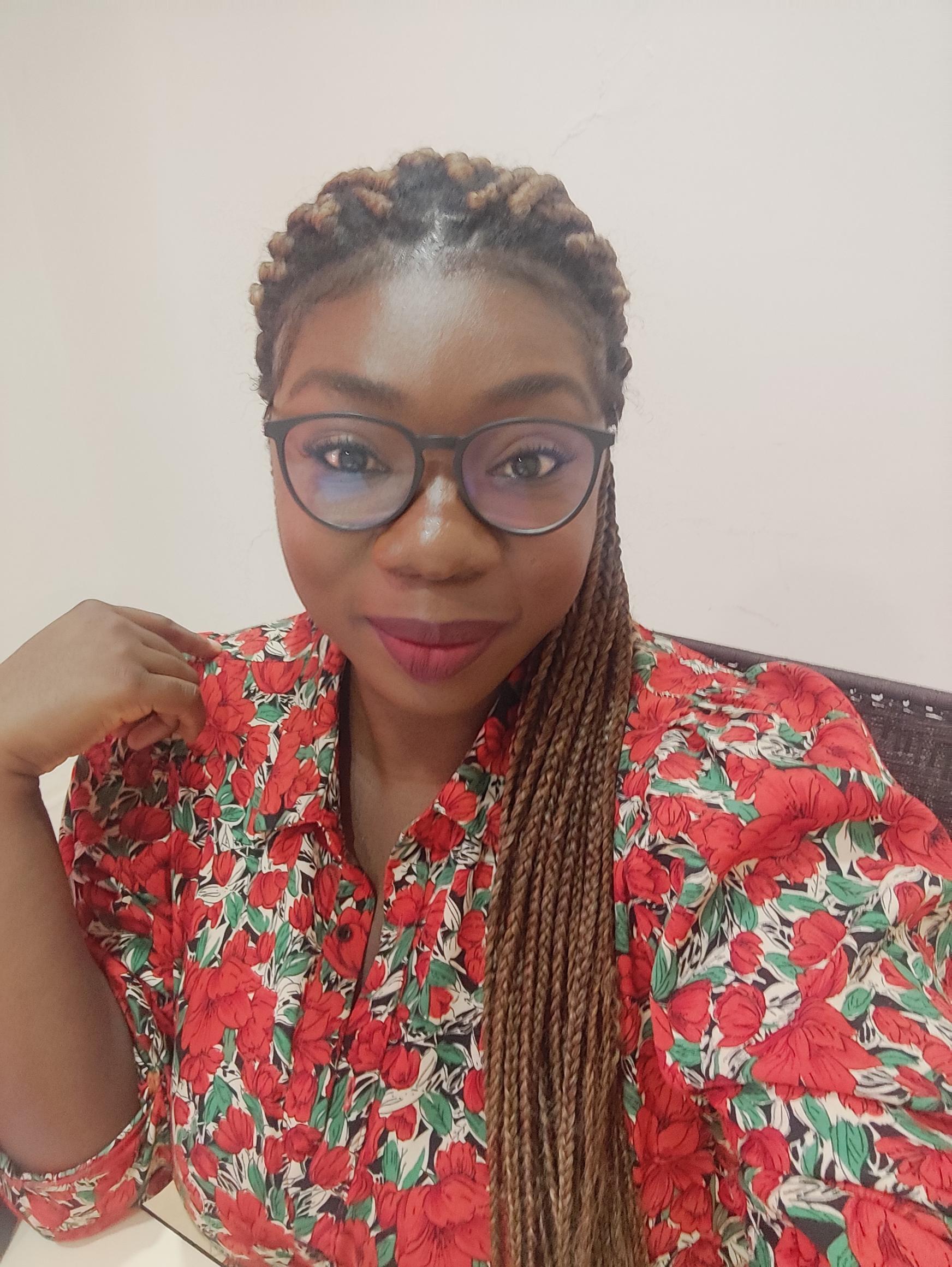 We're celebrating International Women's Day. As part of our festivities, we sat down with Eva Sanou for a quick chat about gender equality and how we can #BreaktheBias. Eva serves as the 2SCALE Gender Equality & Women Economic Empowerment Specialist for West Africa. She works to support the empowerment of West African women, youth, and men through IFDC projects.
How does IFDC help women and girls achieve their ambitions?
Most of IFDC's projects address women and youth inclusion by promoting gender-smart activities where everyone (men, women, and youth) gets to collaborate in a space designed for increased productivity. IFDC has worked to improve the social and economic status of numerous communities; our interventions often improve the incomes and living conditions for the families that choose to participate. More specifically, these activities are not only agricultural production. We also implement agribusiness programs dedicated to reinforcing the technical and soft skills of smallholder farmers, women, and youth to boost their participation in market-driven value chains. CATALIST-2, REACH-Uganda, and the ongoing 2SCALE program are good examples of this work.
Why are women crucial for international development?
I love this question. It staggers me that we often forget that the female population is largely in charge of the food we eat and the clothes we wear. Furthermore, women are responsible for nurturing, comforting, and fostering harmony in their communities and must show resilience in the face of hardships. And yet, they remain invisible, with very little say over their living conditions.
All of this is to say that, while men are recognized for their efforts, we often forget to recognize what women are doing to keep our world going. From infancy, we are told that girls should know how to cook and clean. They should be attractive, but not assertive and never as smart as a man, because it's not a good look for a woman. Women are told to keep quiet based on the assumption they do not know what they are talking about.
If we look at it differently, a young boy should also know how to cook, clean, and groom himself; he should be assertive, and smart. We are all human first; everyone needs a clean environment to live in and an understanding of what to eat to stay healthy.
I am using this short analogy to express that we all need to contribute to improving life together; therefore, we should all have a seat at the table when discussing land division for agricultural production, markets and revenues, nutrition and food security, investments, and strategic decisions for our future.
International development can only do so much if it does not recognize all actors and empower them to contribute equally to their own well-being, as well as their families and communities.
International development will have limited results if more actions towards women's economic empowerment and gender equality are not promoted through the right contextual approaches.
What barriers do women in agriculture face? And how can we help women overcome these barriers?
Cultural, societal, ethnical, political, environmental, educational, and financial barriers are commonly faced by women in agriculture. The main reason for these barriers is that men have historically been assigned specific tasks and responsibilities that have limited a woman's control over her family's well-being. Women have been offered only low-value jobs — employment opportunities that are time-consuming, labor-intensive, and low-paying.
To overcome that, contextualized actions can be taken, starting with an analysis of women producers, processors, distributors, etc., in the agriculture sector. Their bargaining power, control over revenue, work-life balance, and access to finance, market information, land, and inputs should be considered. The details will provide a proper understanding of the inner workings that influence women's decisions, which then makes it possible to adapt solutions to the barriers mentioned.
Some well-known strategies to overcome gender bias are advocacy for land and storage, input dealer price reductions, transportation services (especially for women living in remote areas), business partners' willingness to supply women's associations, and equipment and innovations to facilitate labor, thus providing women with more time and less physical constraints.
Why is gender equality today necessary for a sustainable future tomorrow?
The world is changing fast, with new threats all the time (COVID-19, Ebola, political unrest, global warming, etc.). Despite widespread digitization, women's conditions are improving at quite a slow pace.
We need all hands on deck to ensure a sustainable future for generations to come. This will be challenging to achieve without both women's and men's involvement in facilitating equal opportunities and gender equity.
What steps need to be taken to #BreakTheBias and establish a gender-equal world without bias, stereotypes, or discrimination?
A world without bias, stereotypes, and discrimination can be difficult to achieve. These affect not only men and women, but also countries, ethnical and religious groups, and youth and older people.
However, I believe that by changing men's and women's perspectives on how they can both have access to opportunities, finance, business partners, programs, and much more to improve their lifestyles, we can move closer to a situation where deep-rooted beliefs can be changed to enabling and empowering mindsets and actions by all.
To break the biases, the best solution is to show others that it can be done. Education for husbands in rural areas can help men understand and alleviate their wives' challenges. Women can be selected to test innovations, take leadership roles in the field as business and agricultural support services, and participate in trainings to do so. Facilitating women's opinion sharing in households, producer organizations, associations, and economic platforms will help in that.
What role do men have in the fight for women's equality?
Men are just as important, if not more important, than women in the work for gender equality. I like to ask men: If you had a daughter, a sister, a cousin, or even just thinking of your mother, wouldn't you want to improve their living conditions and chances at more economical and social opportunities? I always get a positive answer, because we all want the best for our loved ones. Men, therefore, are the best advocates for women. I would even go as far as to say that they help get the message across to other men. They are our champions in making the world more grateful and opportunity-filled for our SHEROES.
I wouldn't call it a fight, per se, but more of a time where collaboration and deep understanding between men and women is needed for a more welcoming economic and social world to us, our parents, our children, and the generations to come.
What does International Women's Day mean to you?
International Women's Day to me is celebrating all the women that have contributed to my opportunity to be interviewed by you. It's a day of gratitude, because a lot of tears, frustrations, and hard realities have taken place to allow for many of the freedoms women have today.
The pursuit of equality in opportunities for all is still ongoing; therefore, today is a day to reflect on what we can do to bring women's voices to the table.
Why are you passionate about women's empowerment?
I believe that everyone should be empowered to be their best and realize their dreams. When one is satisfied, self-fulfilled, and motivated, their joy can spread to others. We have planes, cellphones, and social media, because someone had ambition. That person was tenacious; their empowerment made it happen. I want women to be able to realize their full potential for their own good, as well as the good of their families, colleagues, and eventually, the world.
To be fair, if the roles were reversed, I would advocate for men's empowerment. I guess that's why I like the term "gender equality."
What progress towards gender equality have you seen in your work with IFDC?
I have been working at IFDC for three years now. In my time here, I have seen my colleagues make a conscious effort to be gender-sensitive and gender-smart in their approach. Some have contacted me to get my input on how to include more women in the different projects or help men take part in the discussion on gender equality.
Based on the results of our programs, such as CATALIST and REACH-Uganda, I can say that IFDC's approach to gender equality is one that is recognized and appreciated by partners. This trust in IFDC shows that there is progress and appreciation in our approach.
If any partner would like to join us for more gender-sensitive projects that empower women in agriculture, we are more than happy to join forces and share our experiences.
As we wrap up this conversation, what International Women's Day message would you like to leave with our audience?
I would like to invite anyone that's inspired and wants to make a difference in women's lives to join us in breaking the bias, so that everyone has a chance to succeed in life.
Happy International Women's Day from IFDC to you!