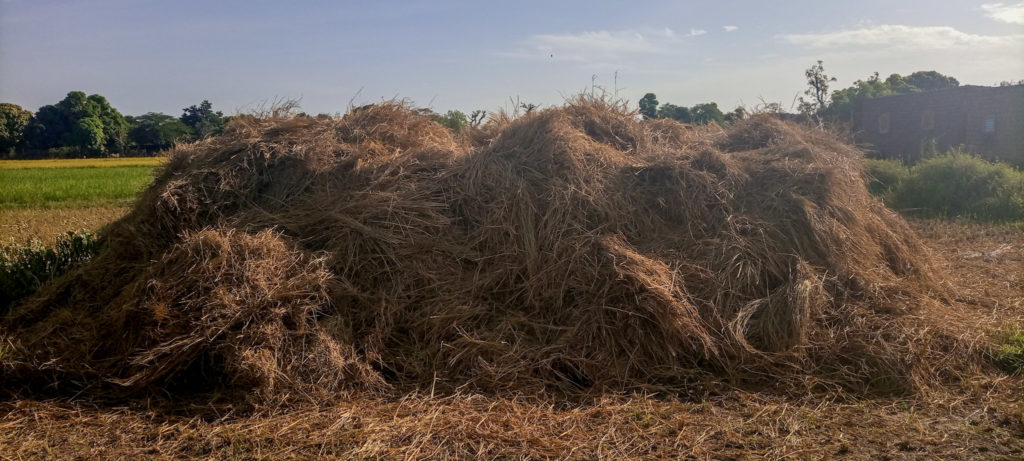 In order to improve agricultural productivity, farmers in Burkina Faso, supported by IFDC, feed the earth to make it more fertile. They expressed their appreciation for the training on compost production that IFDC has offered them through its projects, programs, and partners.
Through the Toward Sustainable Clusters in Agribusiness through Learning in Entrepreneurship (2SCALE) program, designed to incubate and accelerate the development of inclusive enterprises in African agri-food systems, IFDC assists its beneficiaries in Burkina Faso with the mass production of compost. In collaboration with the Green Cross Burkina Faso Africa Regional Program (ARP), composting demonstrations and training sessions were organized for rice and maize producers.
"For us, it is a question of supporting our actors by facilitating the intensive production of compost to maintain soil fertility and improve agricultural productivity and to face the challenges of decreasing biomass and the scarcity of animal manure for use as a fertilizer," said Moussa Dionou, IFDC Mali Country Director.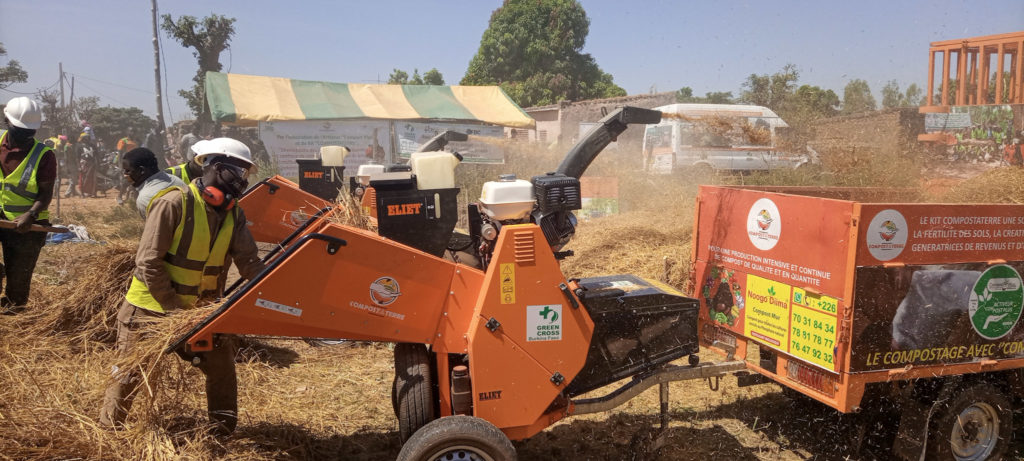 Green Cross, IFDC's partner in Burkina Faso, has developed a concept called Compostaterre, meaning "bring more compost to the earth," which aims to remove the main constraints related to the large-scale compost production. This kit includes innovative technologies, such as the Compost Plus Activator, a biological compound that accelerates the decomposition of biomass to obtain finished compost in only two months and a mill to grind plant biomass for composting and livestock feed.
These innovative technologies promote the intensive and continuous production of compost, increase the supply of organic manure, create jobs, and boost incomes, especially for youth and women in agricultural value chains, who can use the kit as a source of income.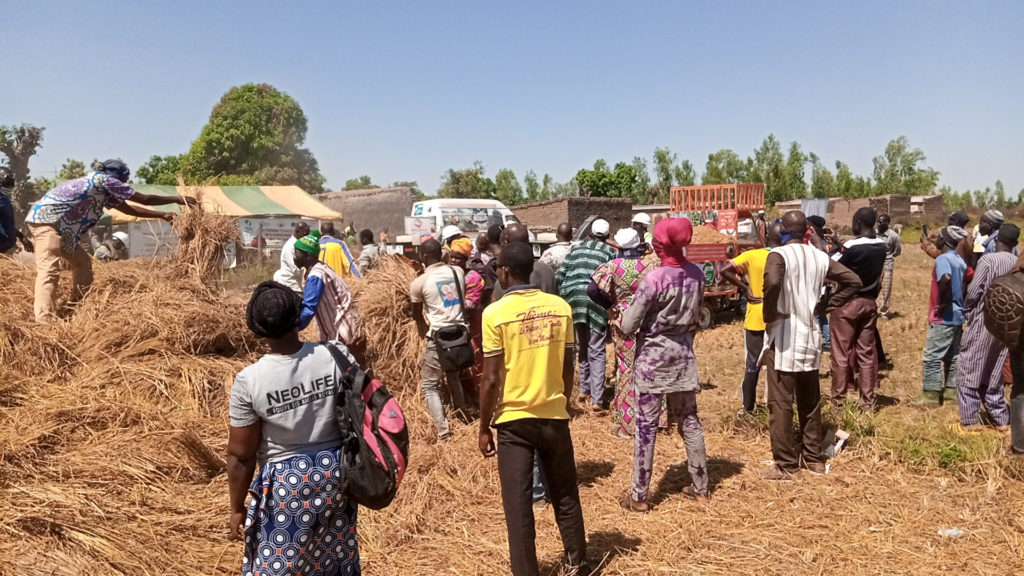 A demonstration of composting was conducted with the construction of the compost heap. The demonstration consisted of building a 9 cubic meter heap – 3 meters on each side and 1 meter tall – in five layers of 20 cm each, using ground rice straw and the Compost Plus Activator.
At the end of the process, recommendations were given by Green Cross trainers for monitoring and the four turnings of the compost heap. The beneficiaries expressed their satisfaction with the easy-to-use composting technique with the Compostaterre.
More about the 2SCALE Program
2SCALE is an incubator program that manages a portfolio of public-private partnerships (PPPs) for inclusive business in agri-food sectors and industries. The program offers a range of support services to its business champions and partners, enabling them to produce, transform, and supply quality food products. These products go to local and regional markets, including to base-of-the-pyramid (BoP) consumers.
2SCALE is funded by DGIS-Netherlands and implemented jointly by IFDC, the BOP Innovation Center, and SNV; the project is currently active in Burkina Faso, Côte d'Ivoire, Egypt, Ethiopia, Ghana, Kenya, Mali, Niger, Nigeria, and South Sudan.