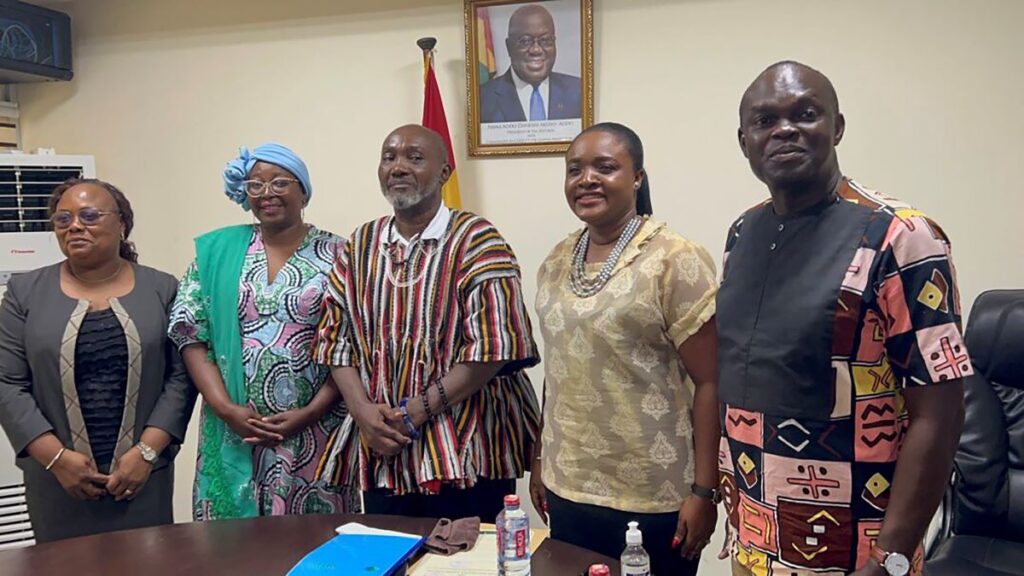 (From left to right) Mrs. Judith Fagbegnon-Kodjo Acting IFDC Ghana Country Director, Dr. Oumou Camara IFDC Vice President of Programs, Mr. Robert Patrick Ankobiah Chief Director of MoFA, Nana Serwaa Bonsu Amoako Chairperson of the Ghana National Fertilizer Council, and Dr. Solomon Gyan Ansah MoFA Director of Crops.
The decade-long partnership between IFDC and the Government of Ghana, through its Ministry of Food and Agriculture (MoFA), has received a boost to promote agriculture in Ghana. On September 29, the two parties strengthened their working relationship by signing a Memorandum of Understanding (MoU). The refreshed partnership will benefit thousands of smallholder farmers across the country, aiming to help these farmers increase their agricultural productivity and income.
Like many other countries in West Africa, Ghana's agriculture sector has great potential, and unlocking this will deliver immense support to the economy and well-being of millions of vulnerable people. A variety of interventions will be required to accomplish this and reap the benefits.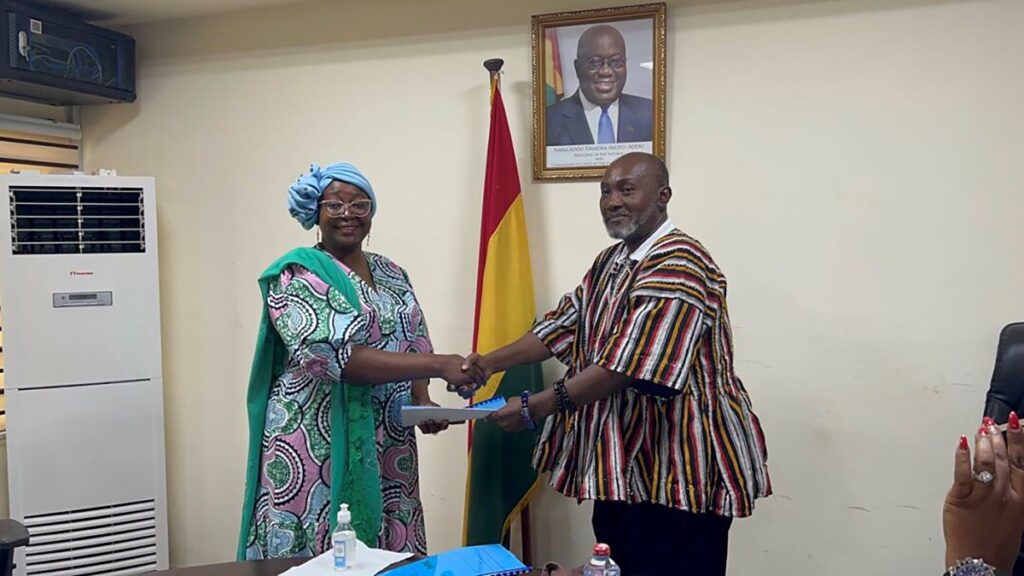 "At IFDC, we are dedicated to promoting relevant technologies, soil fertility management, crop productivity, commodity value chains, market information systems, and supportive policy on both public and private sector development in the agriculture sector," said Dr. Oumou Camara, IFDC Vice President of Programs.
Through this agreement, set to run for five years with the possibility for renewal, MoFA has committed to facilitating the implementation of IFDC's activities by creating a framework conducive to collaboration that will align national fertilizer quality control regulations and the fertilizer subsidy mechanism with harmonized sub-regional guidelines. The agreement covers areas including strengthening the fertilizer value chain, soil health and fertility management, capacity building, and climate change risk mitigation.
"We use strong partnerships to provide solutions and make our expertise available to advance the agriculture value chain."

Dr. Oumou Camara, ifdc vice president of programs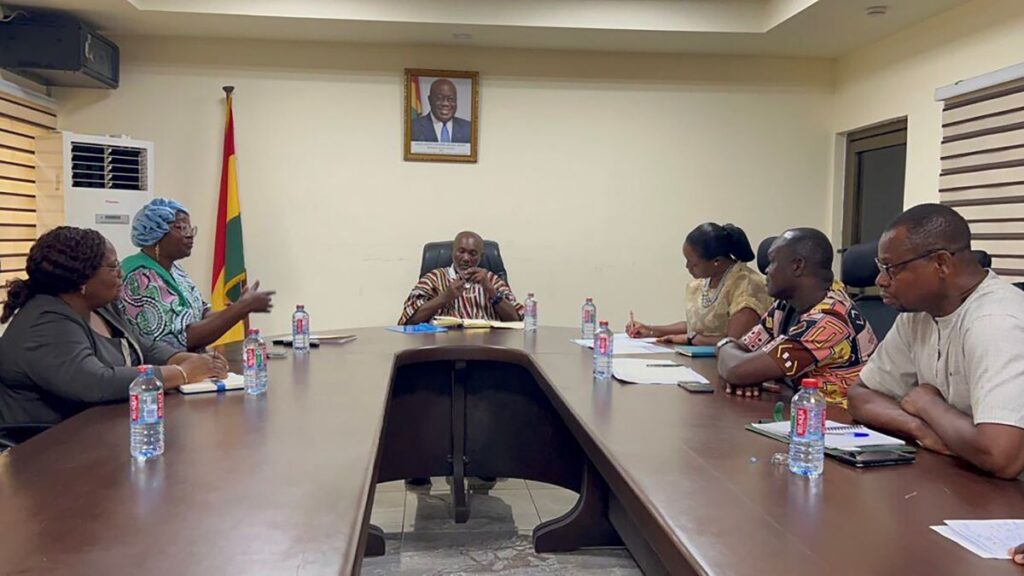 Robert Patrick Ankobiah, Chief Director of MoFA, shared future plans for the partnership, saying, "MoFA will make agricultural information and data available to IFDC and will participate in the analysis and production of technical reports and scientific articles. The Ministry will regularly share with IFDC its priorities and needs at the national level for consideration in the development of new projects and the search for funding. Moreover, MoFA will provide IFDC with human resources and expertise to contribute to studies and consultations, identify themes in the soil-water-plant nexus for in-depth master's and doctoral studies, and support the validation and scaling up of innovations developed by IFDC and other partners."
IFDC has been working in Ghana since 2002, contributing to the national agricultural agenda and maintaining a close relationship with MoFA. The organization has supported the development and deployment of innovative fertilizer data access tools, including the Ghana Fertilizer Dashboard developed by IFDC's AfricaFertilizer initiative in collaboration with Development Gateway.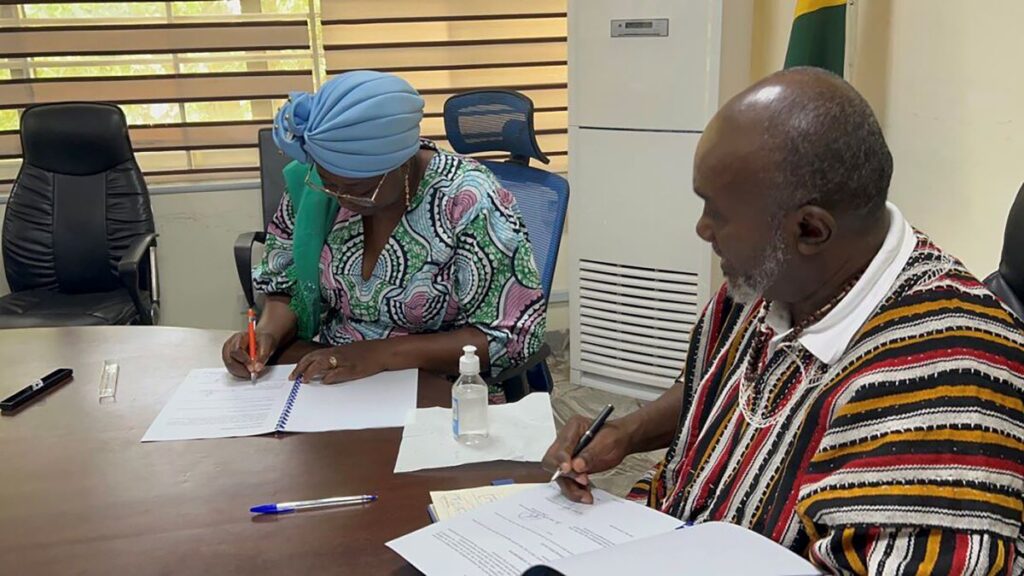 Currently, IFDC implements several key projects and programs in Ghana, including:
The strengthened partnership between IFDC and the Government of Ghana marks a significant milestone in the journey to enhance agriculture in the country. With a renewed commitment to supporting smallholder farmers and promoting sustainable agricultural practices, this collaboration is poised to make a lasting impact on the lives of many Ghanaians.
---
IFDC
IFDC is an independent non-profit organization, combining innovative research, market systems development, and strategic partnerships to identify and scale sustainable soil solutions for improved food security and livelihoods around the world.
Ministry of Food and Agriculture
The Ministry for Food and Agriculture (MoFA) works toward a modernized agriculture sector, culminating in a structurally transformed economy, evident in food security, employment opportunities, and reduced poverty, by promoting sustainable agriculture and thriving agribusiness through research and technology development, effective extension, and other support services for farmers, processors, and traders for improved livelihoods.