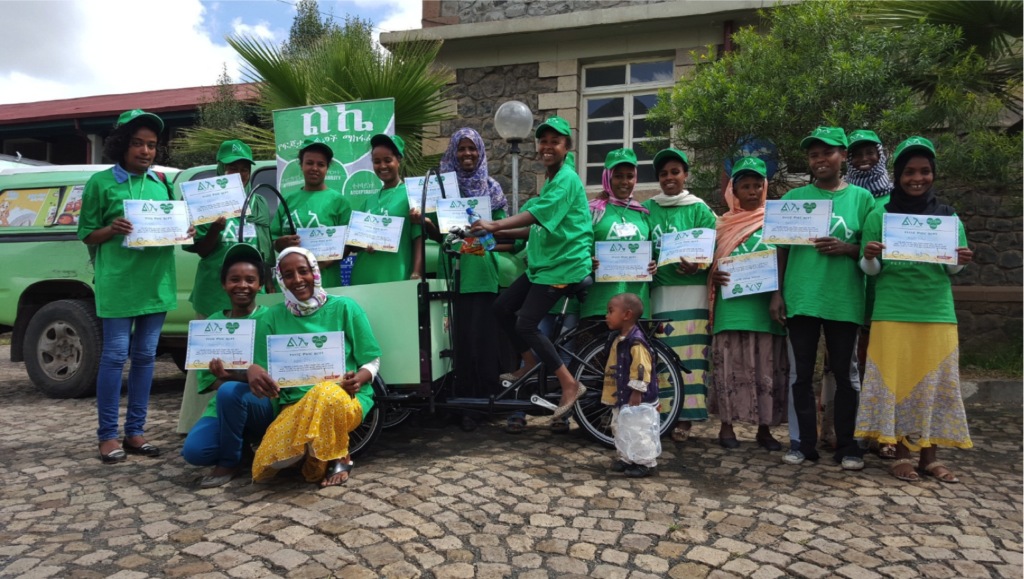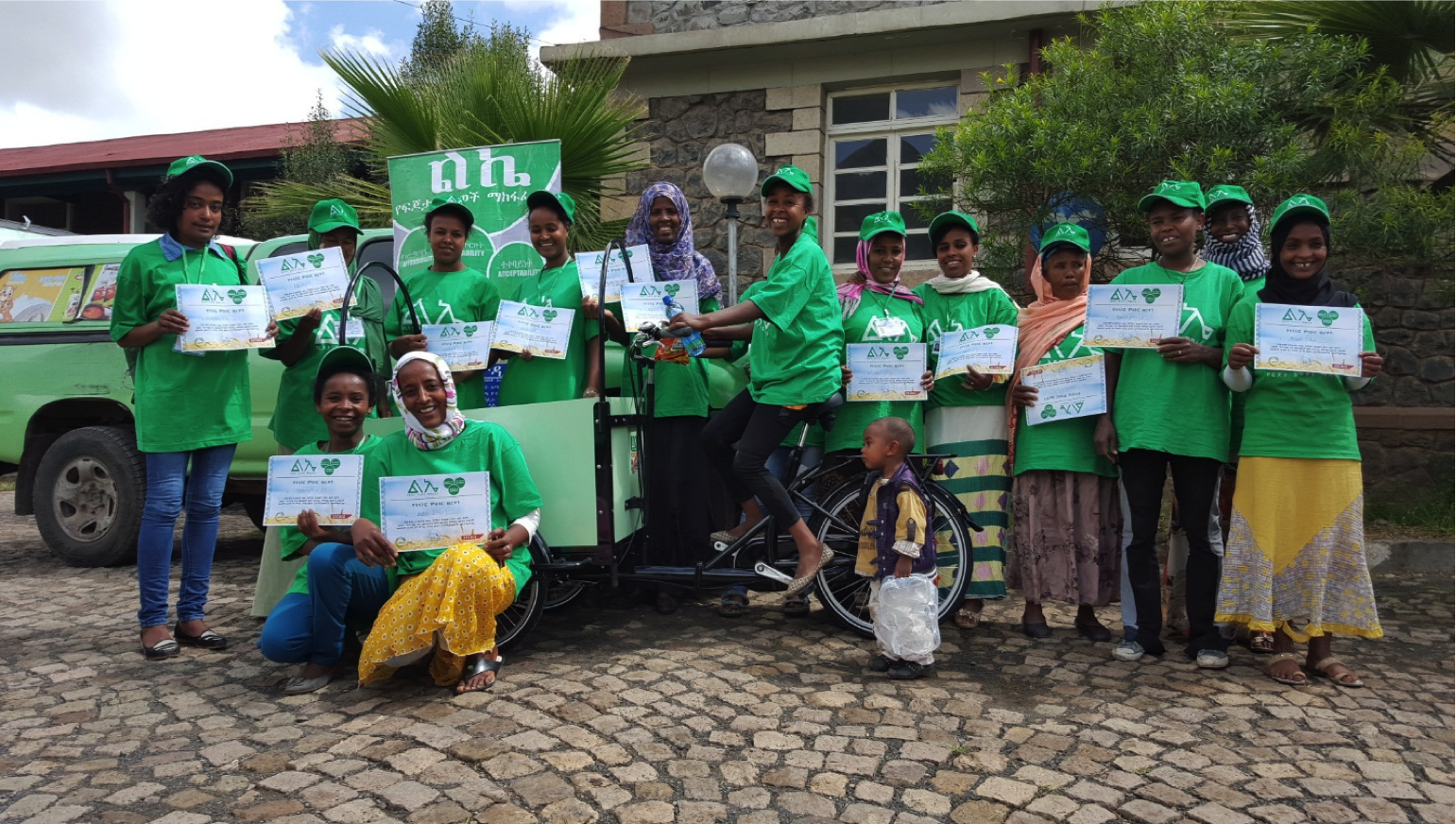 Last July, Ethiopian firm GUTS Agro, in partnership with 2SCALE, launched Supermoms. The highly nutritious baby food – made from a corn-soya blend – is aimed at helping low-income families and nursing mothers nutritiously feed their children. After Supermoms' successful rollout in southern Ethiopia, GUTS Agro and 2SCALE devised a marketing plan – called the Likie model – to promote Supermoms in the country's northern regions. The plan began in the town of Dessie in February.
Skilled women micro-franchisees, affectionately called "Likie Ladies," drive the work of the Likie model on the ground, engaging potential customers and distributing products. In Dessie, the Likie Ladies initiated a five-day guerilla marketing campaign that featured well-known musicians promoting Supermoms in schools, marketplaces, and low-income neighborhoods. Every morning for a week, accompanied by the Likie Ladies, the musicians visited schools and performed songs that taught the benefits of the product. Students and faculty then competed in a quiz contest on nutrition, with GUTS products as prizes. Similar campaigns targeted low-income neighborhoods in Dessie.
Likie is not only about nutrition, but also about empowering women. Likie Ladies are provided with uniforms, branded bags, and a modified bicycle to transport their goods door-to-door. They receive training, business support, and stocks on credit. Nineteen Likie Ladies currently sell the product in Dessie, and nearly all report that business is booming. One of them is Elsa Kebede, who has a degree in nursing and runs the Likie business on the side. Her sales have totaled more than 20,000 birr (U.S. $1,000) in less than two months.
For GUTS Agro, Likie is more than a distribution network. It's also a way to help improve health and nutrition in rural areas, while empowering up-and-coming women entrepreneurs to create new businesses with very low start-up costs.
One of the Likie Ladies, Zeiba, sums it up nicely: "I am making more money than ever before. I can provide better for my children. I'm also feeding Supermoms to my sons who would not take porridge before."
This post is part of our blog series on new entrepreneurs and start-ups partnering with 2SCALE in East Africa. Once a month, we will highlight the stories of farmers, traders, and producers who take on the challenge of exploring the agricultural marketplace in new and exciting ways. Stay on the lookout for inspiring stories like this one and let us know what you think!