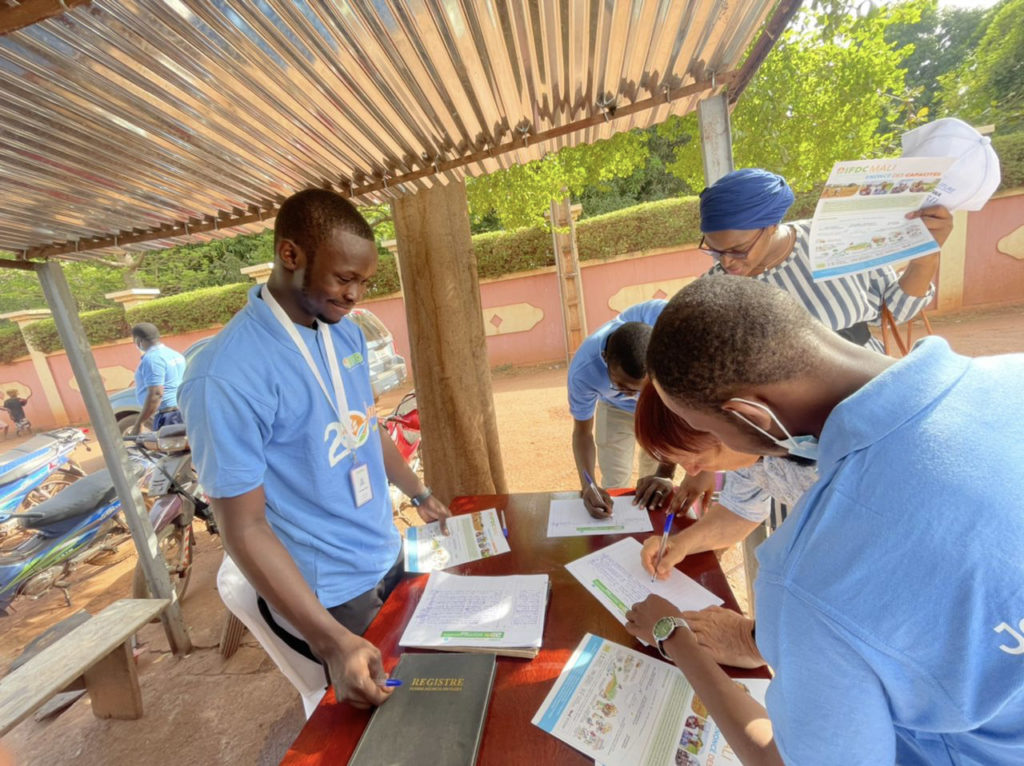 Open Door attendees sign in at the registration table.
IFDC started its mission in Mali in 2001 and now has over 20 years of experience in the country, empowering millions of smallholder farmers to become agricultural entrepreneurs actively engaged in local and regional agricultural trade. Recent interventions have focused on leveraging digital technologies, cell phones, and other solutions to change the way farmers access and use market information, weather and pest forecasts, and crop and business management advice.
The overall objective of IFDC's interventions is to significantly stimulate higher quality agricultural production through the adoption of efficient, environmentally friendly agricultural technologies based on the rational and optimal use of water, land, seeds, and fertilizers. IFDC also promotes resilient systems and climate-smart agricultural technologies among smallholder farmers to improve their income and food security situation.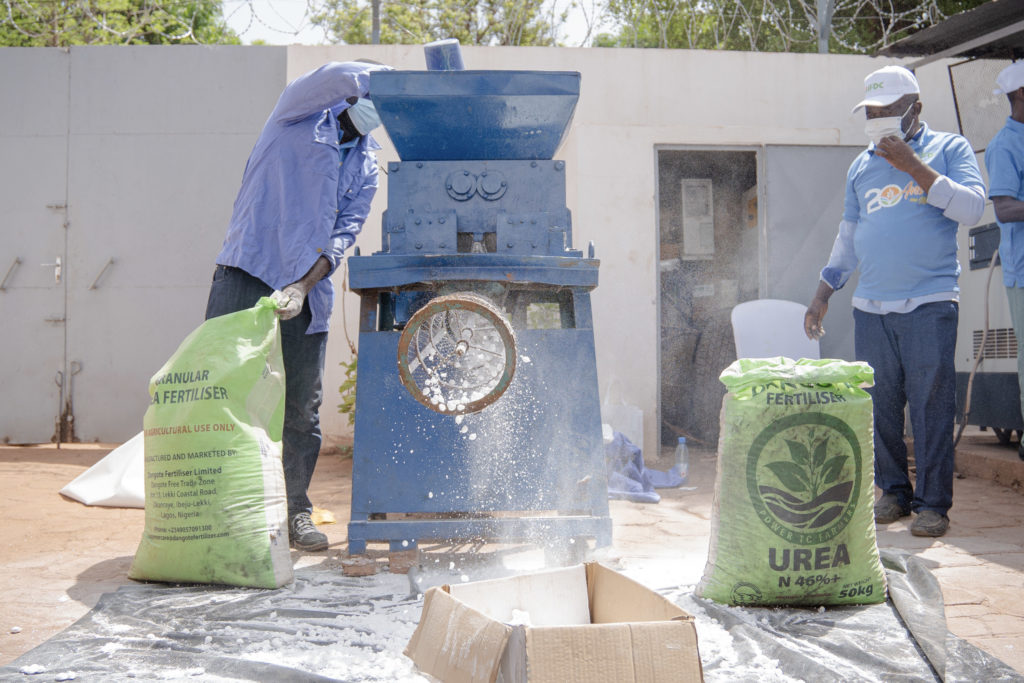 IFDC emphasizes collaborating with partners, building local capacity, working with smallholder farmers, promoting the participation and engagement of women and youth, and creating employment opportunities for youth in agribusiness partnerships. IFDC bases its strategy on developing public-private partnerships as drivers of change by developing innovative approaches to improve the governance and performance of agricultural value chains.
Under the High Patronage of Mr. Modibo Keita, Minister of Agriculture and Rural Development, the event has as its theme: IFDC, 20 years in Mali, Developing Agriculture from the Ground Up.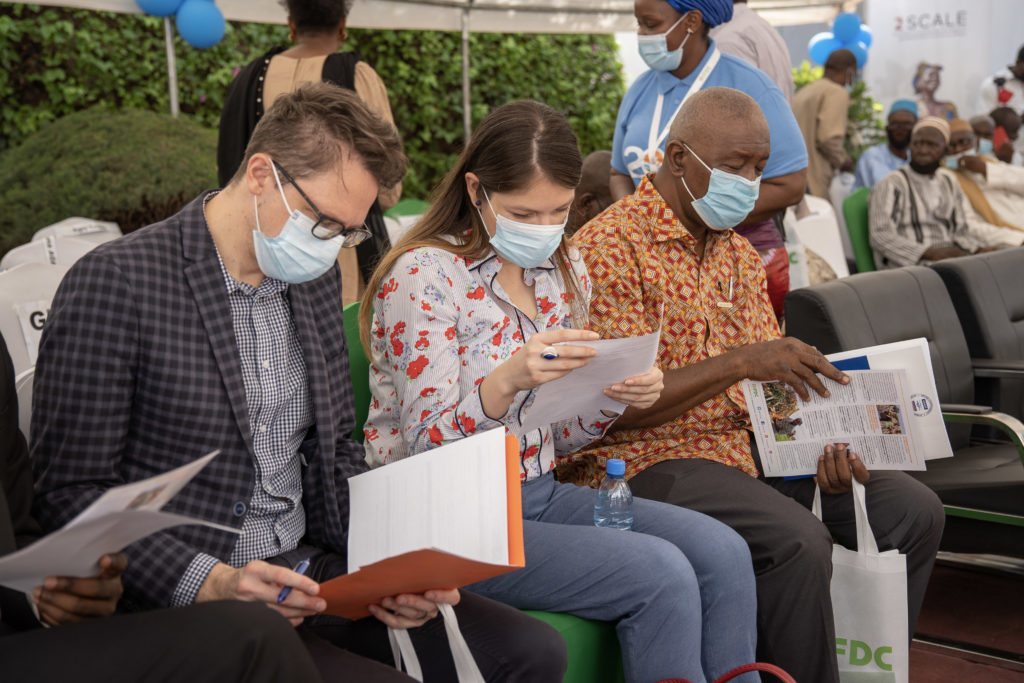 By holding these open door days May 12-13, 2022, IFDC hopes to inform its public and private partners about its 20 years of existence in Mali and the different projects that are contributing to improvement of the agricultural production and productivity of the country.
The Open Door event brings together institutions, experts, and professionals sharing the same interests. It is an opportunity to learn about and understand our activities and their impacts at the global, regional, and national levels and an opportunity for fruitful collaboration.
During these 20 years in Mali, many strategic achievements have been made for sustainable agricultural development!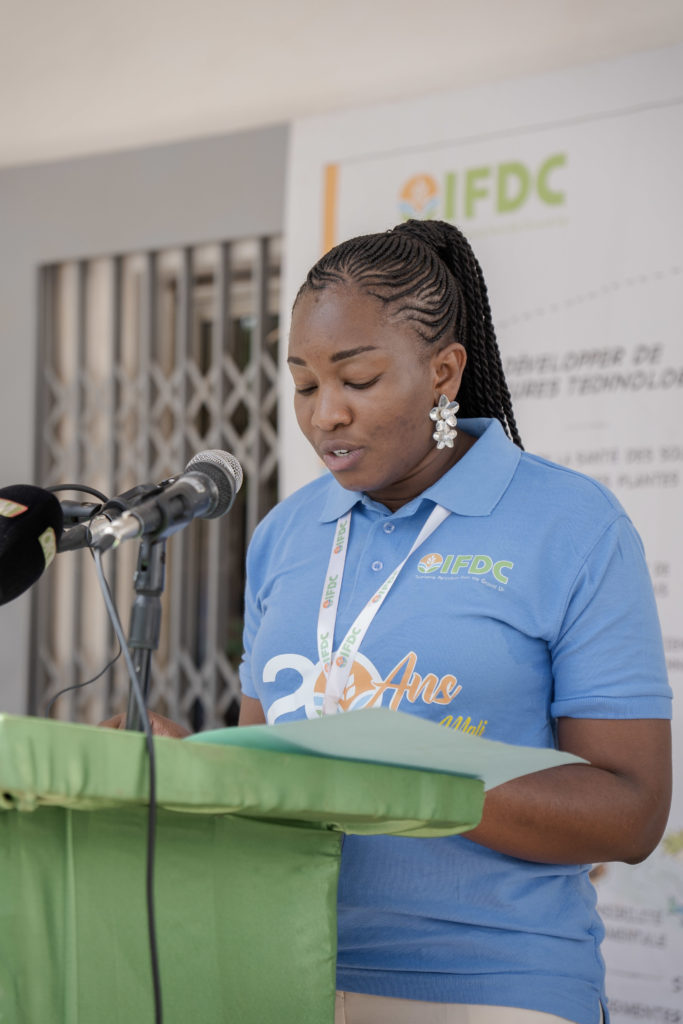 In Mali, IFDC is currently implementing three key projects: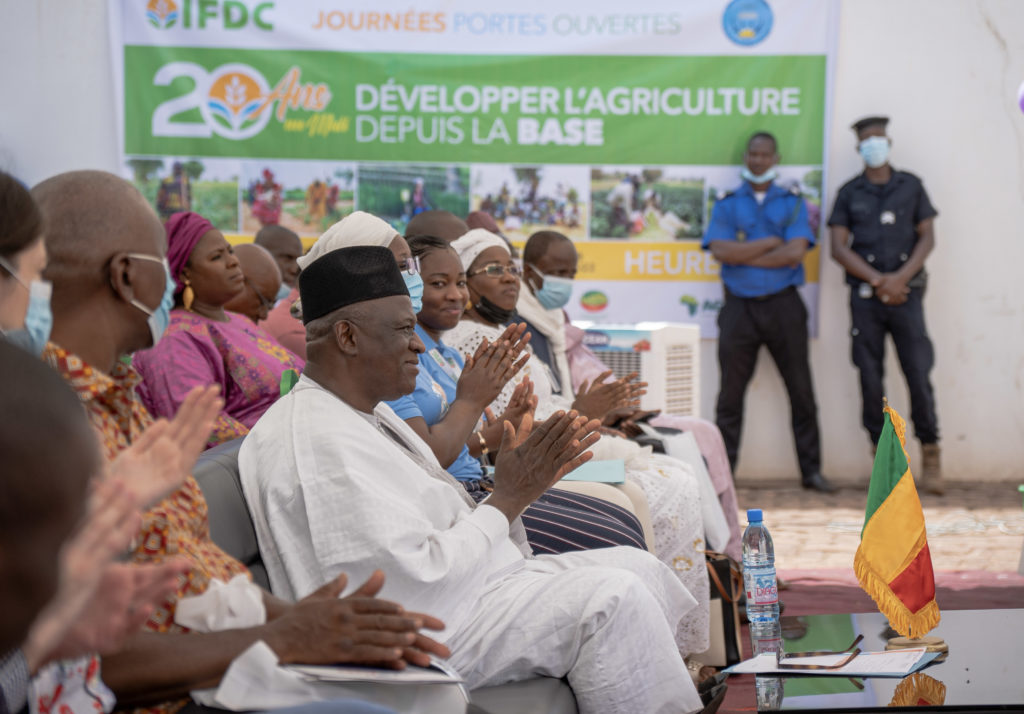 The Open Door event marks the signing of a partnership agreement between IFDC Mali and the Samanko Agricultural Learning Center (CAA of Samanko). Created by the Government of Mali, the CAA of Samanko responds to a socio-economic need and integrates young graduates into the development of the agriculture sector. The partnership agreement between the CAA of Samanko and IFDC will cover a period of two years and is renewable. This agreement binds IFDC and CAA in the contribution of CAA students in research on agricultural and agri-food development, the supervision of students during internships at IFDC, the provision of expertise across the two partner institutions, and the development of joint projects, all without any financial obligation to either party.

---
For more information, please contact Fatoumata Coulibaly, IFDC Country Representative in Mali (fcoulibaly@ifdc.org).