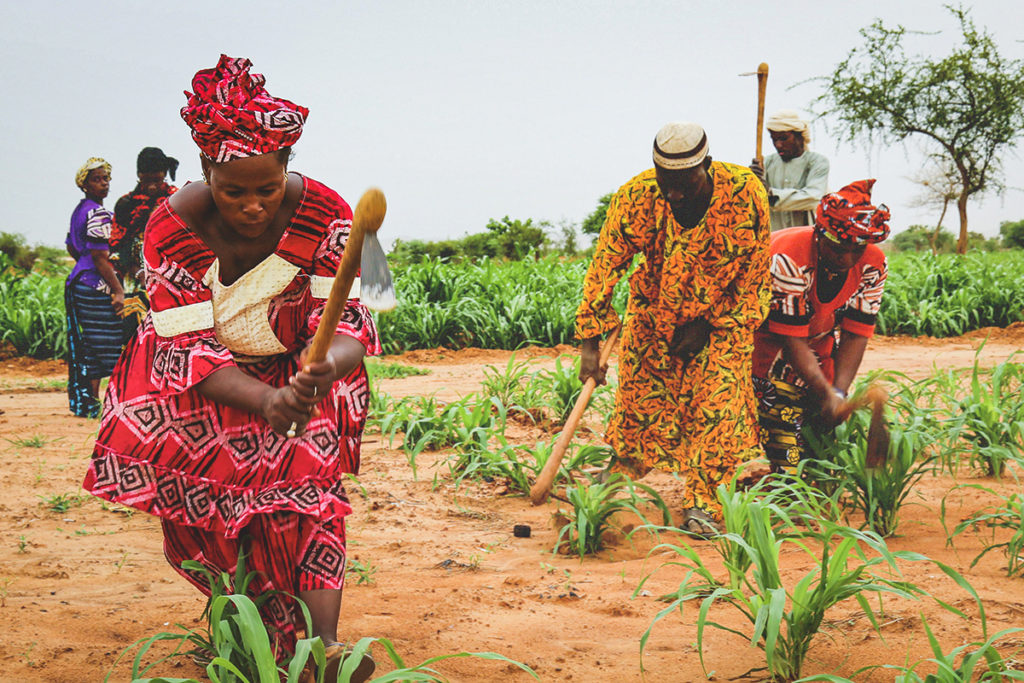 The Integrated Seed Sector Development in the Sahel (ISSD/Sahel) is a four-year project (2020-2024) in Mali and Niger funded by the Embassy of the Kingdom of the Netherlands.
ISSD/Sahel seeks to increase rural incomes, improve rural employment, and ensure the food and nutrition security of households in Mali and Niger.
The project will accomplish these goals by establishing a vibrant, dynamic, and pluralistic seed system that accounts for the coexistence of formal and informal seed systems in the supply of smallholder farmers in target areas. The project will ensure the availability and use of quality seeds through the establishment of a commercially viable and self-sustaining seed sector, supported by customer-oriented seed services. ISSD/Sahel will help increase food and nutrition security and incomes of smallholder farmers in Mali and Niger, develop sustainable entrepreneurship in the seed sector, create employment opportunities for young people and women, and give Dutch seed companies the opportunity to expand their markets while building local human capacity.
The ISSD/Sahel project focuses on the development of new commercial seed producers, professionalization of seed traders, mobilization of Dutch and international private seed sector expertise for the seed sector in Mali and Niger, and large-scale promotion of quality seeds to grow the market toward a stable and self-sufficient commercial agriculture sector.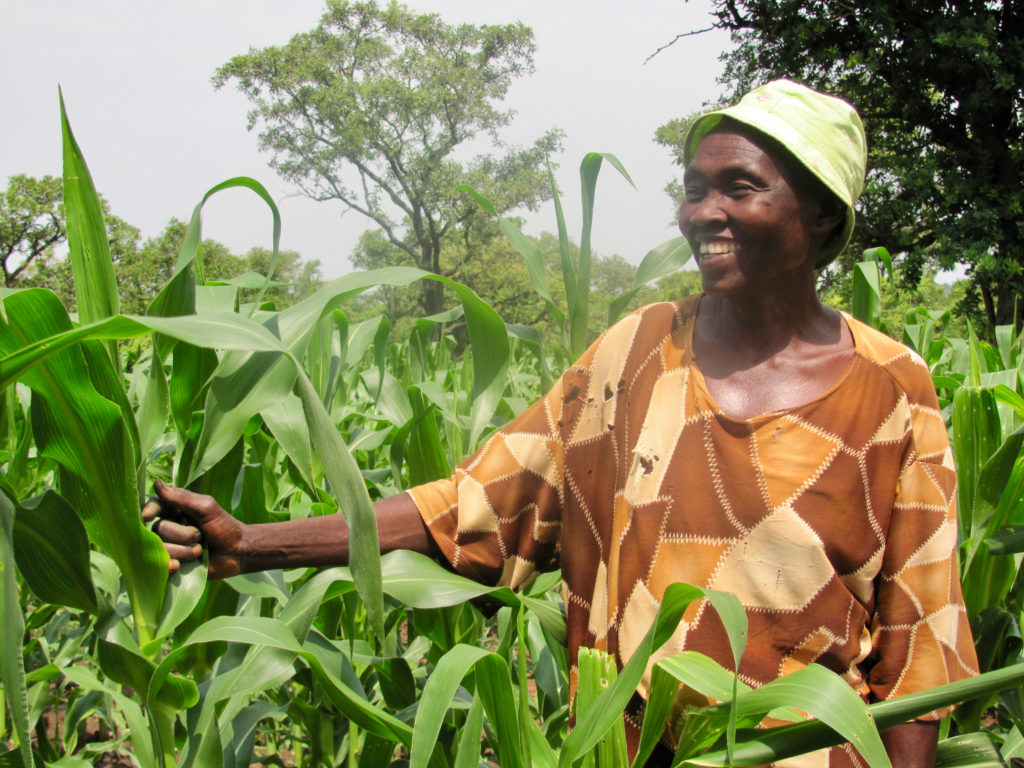 Expected Outcomes
Improve food and nutrition security for rural and urban households.
Improve rural household incomes.
Strengthen the private seed sector.
Increase employment opportunities for women and youth in the agriculture industry.
Increase women's involvement in commercial seed production.
The project's focus on improved production by small market-oriented producers will lead to increased agricultural productivity and more competitive prices for agricultural products, which, in turn, will contribute to improving food security, farm household income, and the development of agribusiness.
High-Quality Seeds
High-quality seeds are essential to increasing the efficiency of land, nutrient, and water use. Mali and Niger have begun to transform their seed sector from a public sector to a private sector system run by entrepreneurs. Yet, 32% of the Nigerien population and 21% of the Malian population are still food insecure. Sustainable intensification of food crop production for the internal market can fill current national food deficits and provide economic opportunities for producers. The next step in the development of the seed sector is to continue to grow the country's commercial seed sector while strengthening seed production by producer organizations.
Objectives
The overall objective of ISSD/Sahel is to ensure the availability and use of high-quality seeds by establishing a commercially viable and self-sustaining seed sector, supported by customer-oriented seed services. Depending on the area of intervention, priority crops – crops most crucial to the population – will be drawn from cereal crops and legumes, including millet, sorghum, maize, rice, peanut, and cowpea. Efforts will also be made to take into account well-adapted market garden crops whose nutritional value and income are important to producers and consumers, including okra, onion, tomato, cabbage, and eggplant.
Sustainability
The sustainability of the project's results will be ensured by supporting emerging, successful seed organizations and entrepreneurs engaged in for-profit seed activities. Sustainability of the provision of improved seed services will be based on a combination of seed payment for services, coupled with modest public investment. Increased production, including the use of high-quality seeds, will be made highly profitable for producers through performance-based compensation and the commitment of a coalition of grassroots organizations.
Consortium
ISSD/Sahel operates under a consortium of four organizations: IFDC, Sasakawa Africa Association (SAA), KIT Royal Tropical Institute (KIT), and International Crops Research Institute for the Semi-Arid Tropics (ICRISAT). The ISSD/Sahel project builds on the experiences and achievements of other integrated seed sector projects and seeks to strategically complement the intensification of market-oriented production through the help of SG2000's seed development experience in Mali, ICRISAT's regional seed sector development and product introduction expertise, and the knowledge and products from Dutch seed companies that are a part of the SeedNL initiative.
Results
2022
Acquainted participants of the exchange visits to Uganda and Burundi with innovative seed business models, such as quality declared seed (QDS), a seed pre-ordering system, co-financing of seed sales and storage points, and community seed banks for preserving biodiversity.
Organized classroom and field training sessions for 66 national partners, including 20 inspectors and controllers, 22 laboratory agents in Mali, and 24 laboratory technicians in Niger to strengthen national capacities and effectively implement the seed road maps.
Arranged additional training on maintaining the register of data on seed production and use for 28 scientists and 58 private seed entrepreneurs in Mali and Niger.
Reached 69,350 households through the promotion of quality seed production and use, and produced 85 mt of early-generation seed to satisfy the demand.
Benefited 134 private seed enterprises from technical assistance focused on strengthening seed marketing and distribution network through small seed packaging and the establishment of 55 fixed and 33 mobile sales points.
Employed 377 young people and women in rural areas as a result of the strong seed distribution network and associated increases in sales.
Initiated strategic partnerships between four Dutch and five Sahelian seed companies.
2021 Results
Facilitated the production of 10,723 kg of pre-basic seed and 48,706 kg of basic seed, reaching a rate of achievement of 181% for the pre-basic and 100% for basic seed production.
Met 98% of the basic seed demand in the priority regions in Mali and 93% in Niger.
Strengthened the national production and supply system for high-quality seeds through business support to 10 seed companies and technical assistance to 70 of the 408 seed cooperatives operating in the priority regions in Mali.
Supported cooperatives to produce 59,752 kg (all crops and varieties) of certified seed on 297 production plots.
Set up 31 community seed sales points near end users, comprising 29 input stores and two tricycles for mobile sales, resulting in the creation of 31 jobs.
Organized training and capacity-building sessions for the national seed regulatory bodies: the National Seed Laboratory (Labosem) in Mali and the Directorate of Seed Control and Certification (DCCS) in Niger.
Expected Results
Adoption of quality seeds from a priority crop by 180,000 farming households, improving food security and diversity of diets in Mali and Niger.
Increased crop yield of target crops by 50% per hectare in households directly benefiting from ISSD/Sahel project efforts.
20% reduction in production costs per metric ton and 10% decrease in the project's target food price for the 180,000 households that adopt the use of quality seeds from priority crops.
30% increase in incomes of farm households that have adopted the use of quality seeds from a priority crop.
100% increase in the volume of pre-base seeds produced by seed players with ISSD/Sahel project support; 200% increase in the volume of basic seeds produced by seed players with ISSD/Sahel project support.
100% increase in the number of private base seed producers, and at least 50% increase of basic and pre-base seed production produced by private producers.
More than FCFA 5,000,000 in annual income from seed production per 300 seed contractors assisted by the project in each country.
Increased number of hectares used by private producers for the production of basic and pre-base seed by 50%.
Strengthen at least two seed companies in each agricultural circle for Mali or agricultural district for Niger by the project.
Increased number of seed entrepreneurs with specific credit: 75 per country, or 150 for both countries.
Additional permanent employment in the seed sector for young people and women: at least 450 women and 450 young people per country, or 900 women and 900 young people for both countries.
Increased incomes for women involved in commercial seed production: at least 750 women per country, or 1,500 for both countries.
Negotiation of 10 commercial collaborations between Sahelians and the Dutch.
Project Publications
National Seed Map – Niger
Contact Project Leader