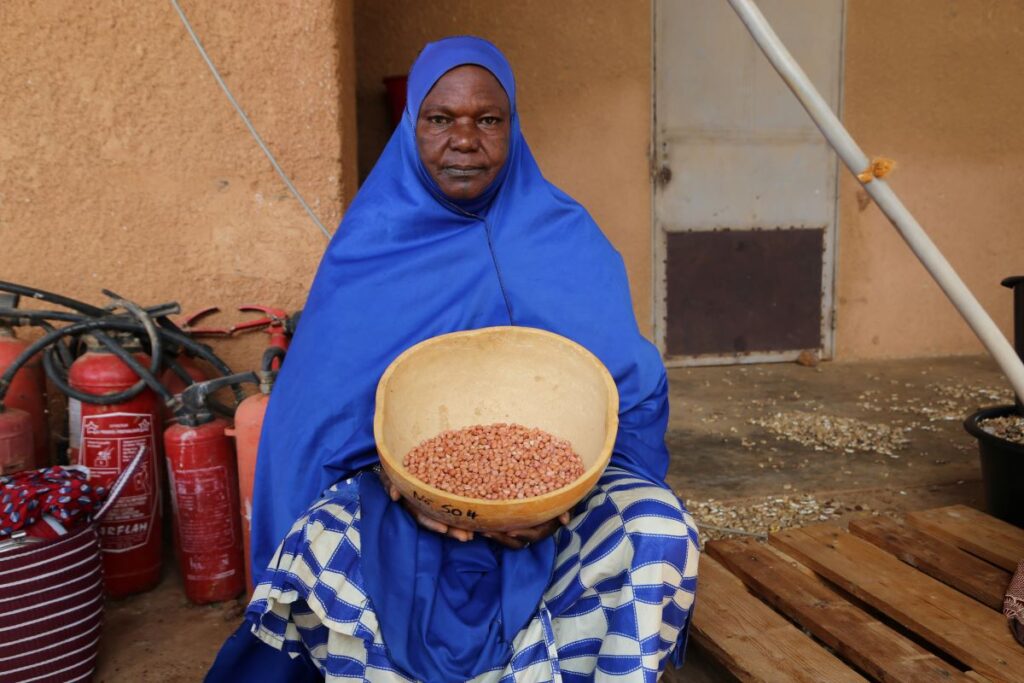 Salmou Abdoulmoumouni and the result of her shelling work.
Women play an essential role in the agricultural sector, particularly in the seed value chain. The Integrated Seed Sector Development in the Sahel (ISSD/Sahel) project, as part of its quality seed production program, is creating new jobs for women in this sector.
Located about 40 kilometers south of Niamey, Niger, the village of Sadoré is home to the Sahelian Center, part of the International Crops Research Institute for Semi-Arid Tropics (ICRISAT), a member of the consortium implementing the ISSD/Sahel project.
The Sahelian Center is responsible for the production of quality seeds, a catalyst for change that generates employment opportunities for women. Through their work on the production line, from fertilizing the soil to harvesting seeds, women are able to develop their skills and contribute to the production, sorting, cleaning, drying, packaging, and conservation of top-quality seeds. Women have found economic stability, autonomy, and professional fulfillment thanks to these employment opportunities.
"Before joining this team, I had no income and was considered a burden on my community. But since I started working here, it has been a real blessing for me."

Salmou Abdoulmoumouni
Salmou Abdoulmoumouni, one of the 12 women recruited for this opportunity, shared her experience, saying, "I'm able to provide for my family and offer my children a better life. My children's schooling is no longer a problem. I am able to cover their school supplies and clothing and help my husband with household expenses."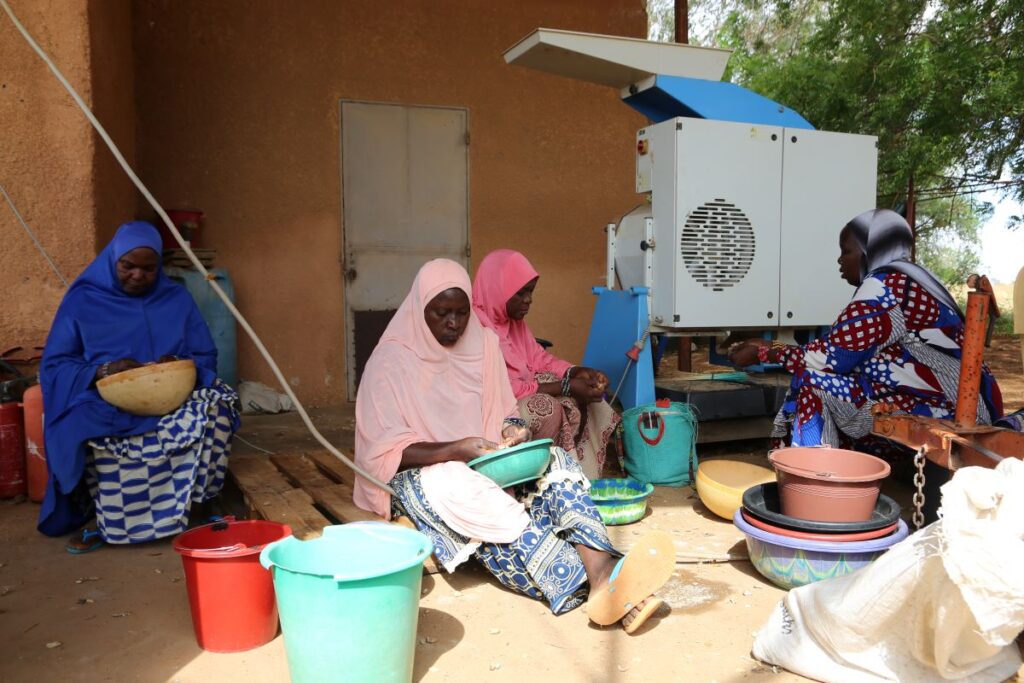 Through this employment, which enables them to earn 2,500 CFA francs (about $5) a day, Salmou and her colleagues have built their confidence and regained their community's respect and appreciation.
The ISSD/Sahel project recognizes the potential of women in the agricultural sector and has created significant employment opportunities for them. Thanks to their work on the seed production line, these women have found professional stability and gained the ability to contribute to the development of their communities.
This story is proof of the impact of the ISSD/Sahel project's interventions and the importance of empowering women and creating equitable opportunities in all sectors of the economy.
ISSD/Sahel is funded by the Embassy of the Kingdom of the Netherlands and operates through a consortium composed of the International Fertilizer Development Center (IFDC), Sasakawa Africa Association (SAA), KIT Royal Tropical Institute, and ICRISAT.