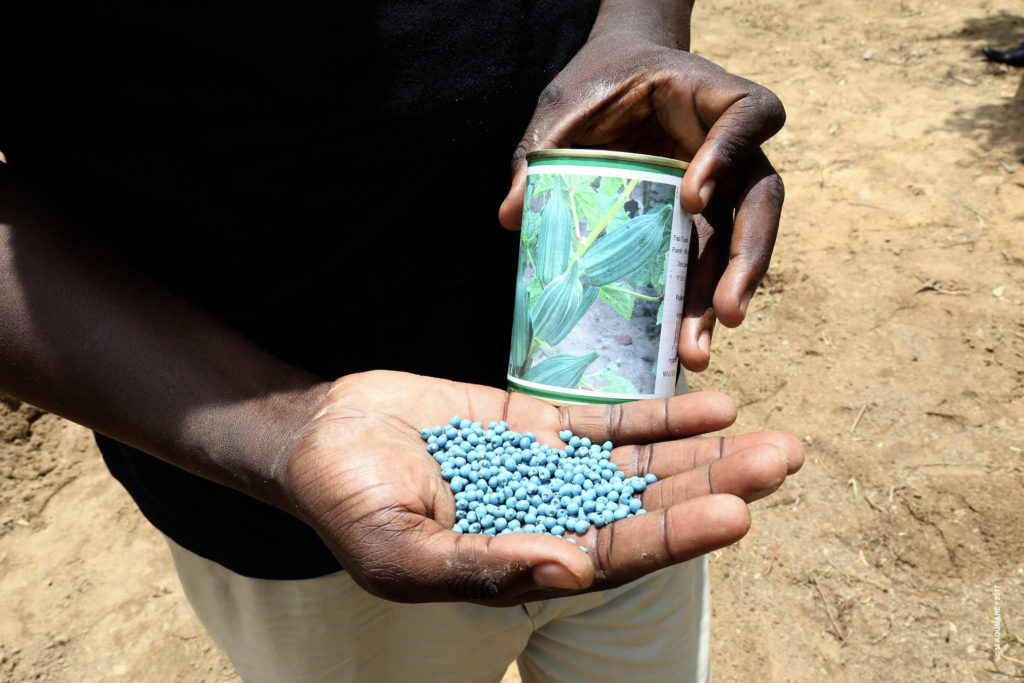 IFDC Press Release
For Immediate Release
February 19, 2021– On February 17, IFDC launched its ISSD/Sahel project for Mali and Niger. The project was initiated with a kickoff ceremony, which took place in Niger and virtually. The ceremony featured attendees from 12 countries. The meeting was held in cooperation with the Ministry of Agriculture and Livestock of Niger (MAG/EL) and featured addresses from H.E. Paul Tholen, Dutch Ambassador to Niger, and Mr. Mahamane Elhadji Ousmane, Director of Cabinet at MAG/EL. IFDC Regional Director for North and West Africa Oumou Camara presented a welcome to attendees, and Tom Van Mourik from the KIT Royal Tropical Institute introduced the project and the members of the consortium. The conference also featured a question-and-answer session and closing remarks from Soumeila Maiga, Director of Nakoshi and former President of the Mali Seed Association (ASSEMA).
"With the Dutch Embassy opening in Niger in 2020, the ISSD/Sahel project is the beginning of our interventions to strengthen food and nutrition security in Niger," noted Tholen.
Sharing the sentiments of Ambassador Tholen, Camara added, "This project is a welcome addition to the efforts of the Governments of Mali and Niger to make their agriculture more productive and profitable for producers."
"I am very excited about the arrival of the ISSD/Sahel project in the seed environment in Niger," reflected Ousmane. "It will no doubt strengthen the Ministry of Agriculture in its efforts to clean up the seed sector in Niger."
The Integrated Seed Sector Development in the Sahel (ISSD/Sahel) project is a four-year program (2020-2024) funded by the Embassy of the Kingdom of the Netherlands in Niger and implemented in consortium with the Sasakawa Africa Association (SAA), KIT Royal Tropical Institute, and the International Crops Research Institute for the Semi-Arid Tropics (ICRISAT). ISSD/Sahel seeks to increase rural incomes, improve rural employment, and ensure the food and nutrition security for households in Mali and Niger. The project will accomplish these goals by establishing a vibrant, dynamic, and pluralistic seed system that accounts for the coexistence of formal and informal seed systems in the supply of smallholder farmers in target areas.
The full conference can be viewed on IFDC's YouTube channel.