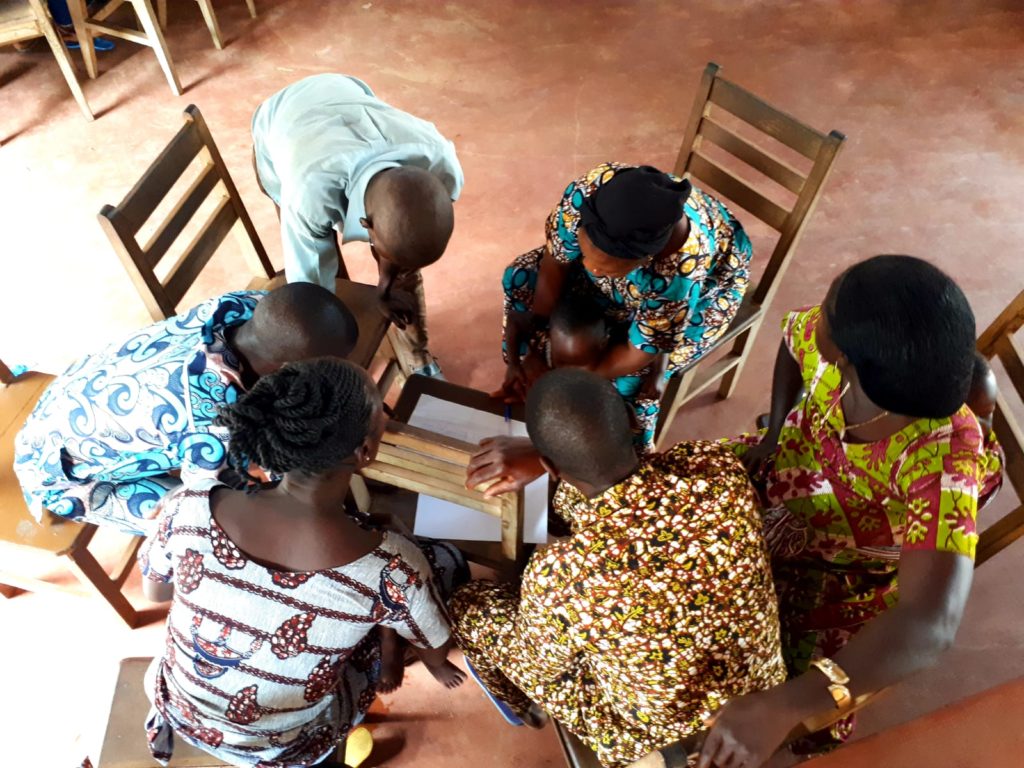 In 2018, the Youth, Agribusiness, and ICT4Ag team of the ACMA2 program, through a tour in the departments of Ouémé and Zou, sensitized young farmers involved in the peanut, maize, soya, chili, cassava, palm oil, and fish value chains, ACMA2's plans to engage young entrepreneurs. This activity made it possible to massively enroll young people in the ACMA2 youth strategy, set up learning groups, and identify young leaders through the implementation of learning groups. Of the 624 young people involved from both departments, 45% were young women.
The ACMA2 program in its approach of taking young people into account in its actions has developed a multidimensional strategy focused on seeking to address the specific needs of young people. The strategy includes four stages of intervention: targeting, profiling, categorization, and technical and vocational empowerment. The approach includes organizational and financial support, coaching, and mentoring.
This strategy focuses on two categories of young people: young beginners and micro-entrepreneurs. For awareness workshops, both categories of youth were invited. After sensitizing participants to the youth strategy, a short presentation was given on learning groups, an important element of the strategy. Learning groups aim to share knowledge among peers, develop technical, management, and life skills, give a taste for entrepreneurship, and formalize and make businesses profitable. The learning groups are formed by the members themselves on the basis of various criteria including: value chain, geographic proximity, and residential districts. Young leaders are identified on the basis of criteria such as: leadership, active in agriculture, possession of smartphone, experience using ICT. The leadership of each group was comprised of one man and one woman.
SIM and SIFT solutions from the ACMA2 ICT4Ag strategy were presented to explain the benefits of adopting these solutions to improve the competitiveness of their agricultural activities.
The young people showed their enthusiasm and committed themselves to pass on their newfound knowledge to other entrepreneurs in their villages.
ACMA2 aims to reach approximately 700 young people in the departments of Plateau and Collines in 2019.