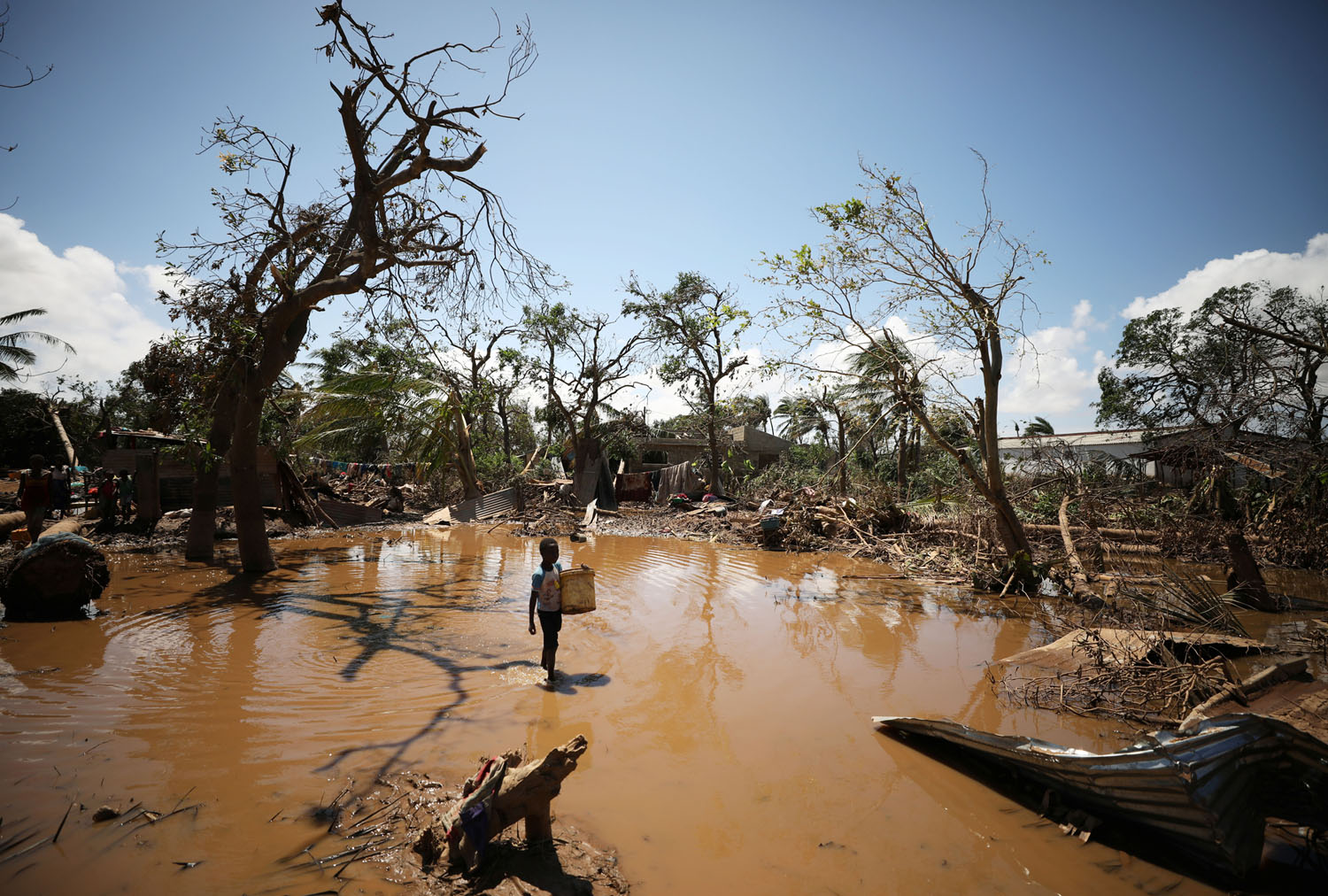 A child walks past debris as flood waters begin to recede in the aftermath of Cyclone Idai, in Buzi REUTERS/Mike Hutchings - RC1F03227A00
Our Deepest Condolences to the Victims of Cyclone Idai
IFDC is deeply saddened to see the damage caused by Cyclone Idai. Our thoughts go out to all those affected in the Beira Corridor, particularly in the communities of Buzi-Sede, Guara-guara, and Inharongue, where IFDC is currently working. The physical devastation is total and tragic; the loss of human life is immeasurable.
While the main cropping season has been lost, IFDC will continue working together with the local government and other partners to help the citizens in affected districts overcome this tragedy. IFDC is committed to assisting the people of Mozambique achieve food security, lead productive lives, and foster resilience in the face of extreme adversity. It is our hope that through our experience in supplying farmers with yield-increasing technologies and connecting farmers to markets, we will be able to help the Buzi district communities recover as quickly as possible.
Our thoughts and prayers are with everyone at this time.