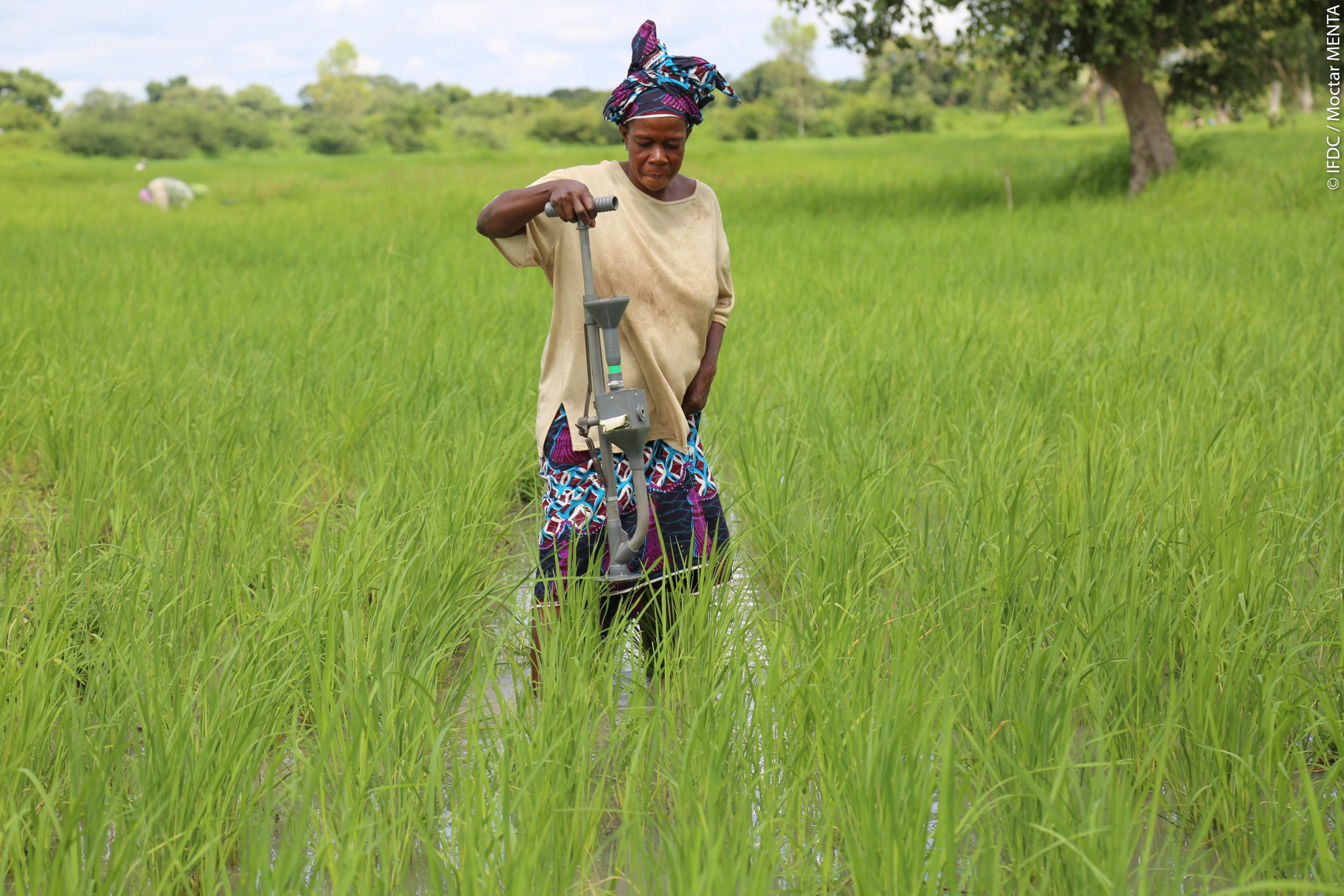 USAID invested $6 million in a 5-year award with IFDC to develop and disseminate two fertilizer-based technologies, FDP and MD, throughout the Feed the Future Zone of Influence in Sikasso, Mopti, and Timbuktu Regions. The project will close in April 2019. One of the activities of this closing phase is the organization of a lessons learned workshop of the project.
On March 21, 2019, IFDC organized this workshop in Bamako for its Fertilizer Deep Placement (FDP) and Micro Dosing (MD) Project. The purpose of the workshop was to share the results and lessons learned from this project, which is ending in April 2019 after five years of implementation. Mr. Yacouba Kone, Technical Advisor to the Minister of Agriculture, chaired the workshop with Dr. Oumou Camara, North and West Africa Regional Director for IFDC and Mr. Kurt Low, Team Leader, Accelerated Economic Growth from USAID.
Around 90 people participated in the workshops. These attendees represented agricultural producers, extension service providers, the private sector, NGOs, and government partners. Different panels during the workshop focused on sharing and validating the results and impacts achieved by stakeholders; reflecting on the sustainability of results achieved; and discussing prospects to continue work after the end of the project.
The main recommendations resulting from the discussions addressed to IFDC are as follows:
Advocate with other partners for project expansion throughout Mali.
Encourage and support the manufacture of efficient applicators and granulators by local artisans.
Ensure the sustainability of the project through: i) Private Public Partnership development (PPP); ii) increasing the synergy of action between the various actors operating on the ground; iii) increasing the number of agents to be trained on technologies; iv) facilitating access to agricultural equipment for extension of surfaces and better control of the agricultural calendar.