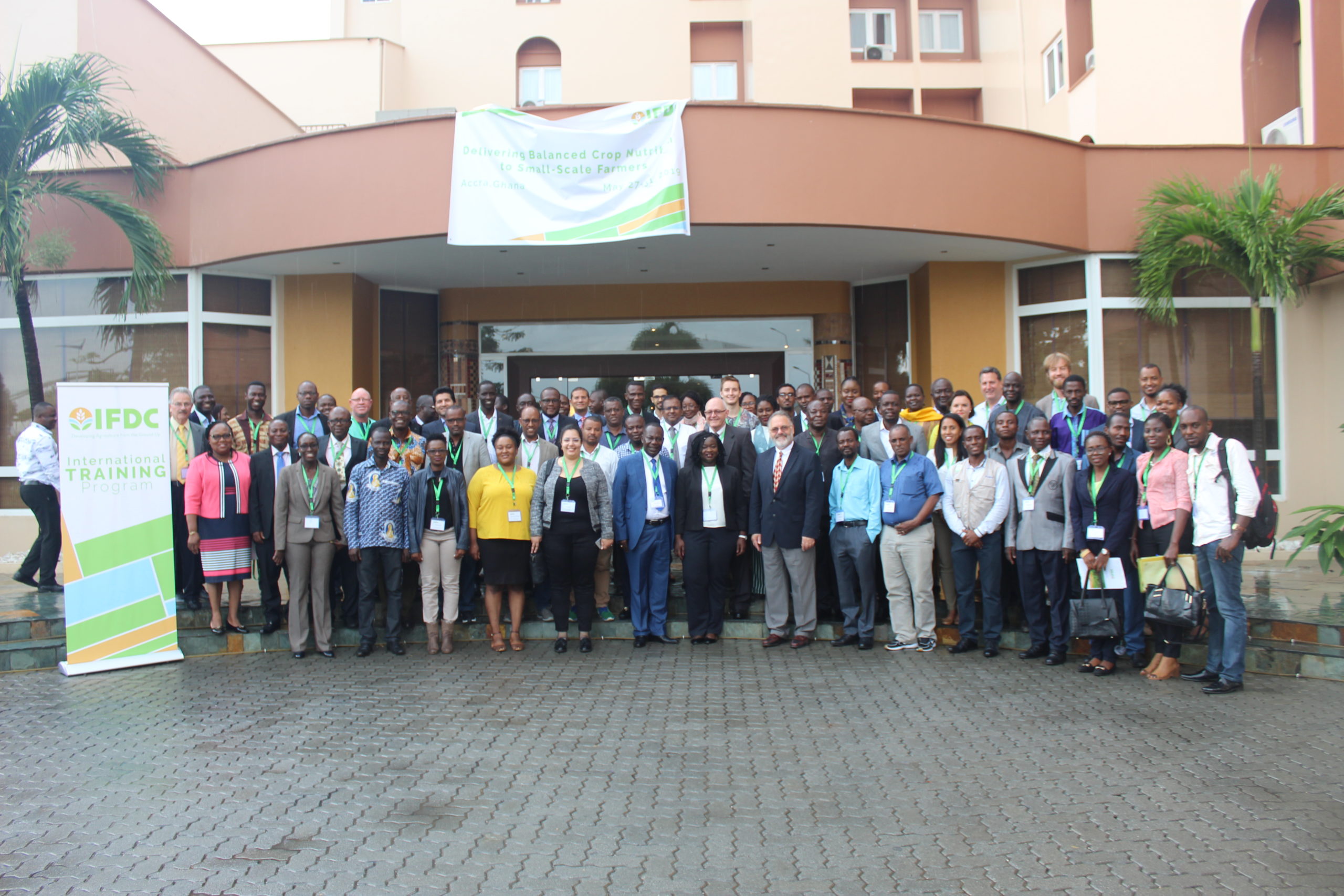 On May 27-31, 2019, IFDC hosted an international training workshop entitled "Delivering Balanced Crop Nutrition to Small-Scale Farmers" in Accra, Ghana. Nearly 70 participants from 21 countries attended the training to enhance their understanding of issues related to the production, marketing, and effects of blended and compound fertilizers.
Experts from IFDC, AGI, Cropnuts, ISRIC – World Soil Information, the African Fertilizer and Agribusiness Partnership (AFAP), and the Ghana Ministry of Food & Agriculture (MoFA) presented on IFDC's Soil SMaRT approach, fertilizer production technology, and application recommendations. A multidisciplinary panel discussed policy and regulation issues related to blended and compound fertilizers.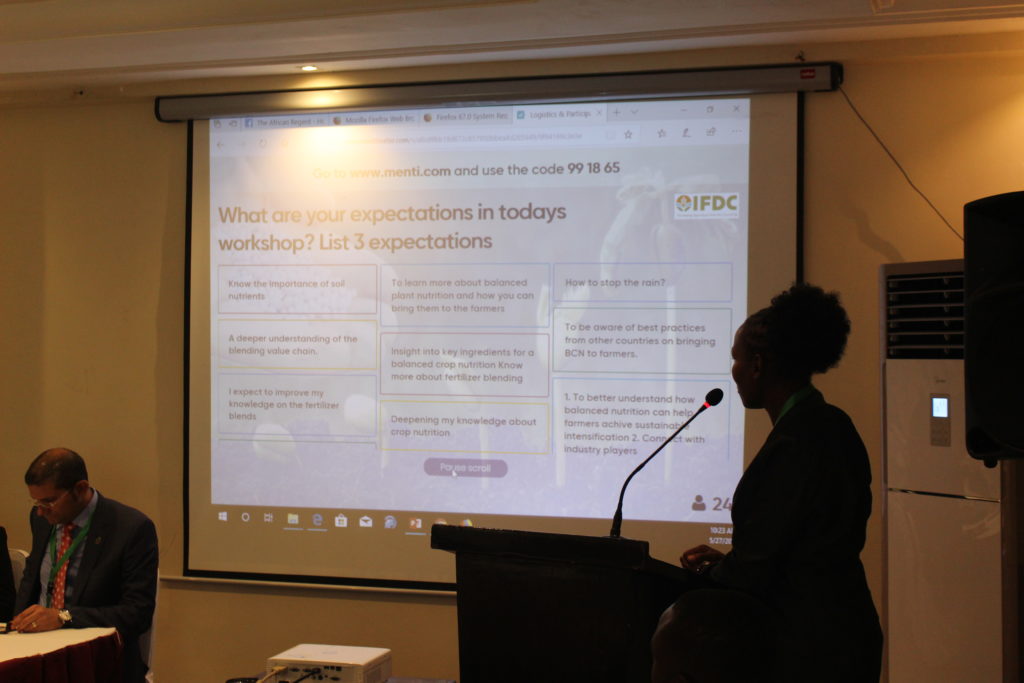 The participants not only heard from some of the leading voices in the West African fertilizer industry but directly participated in collaborative learning using an interactive platform. Attendees were able to provide real-time feedback on presentations as well as participate in an exercise in which they discussed policy issues affecting delivery of balance fertilizer.
Not only did those attending learn with and from one another, but they also were able to spend valuable time in industry networking sessions with IFDC, other organizations and companies, and exhibitors.  "The training has been very helpful," said Lawrence Alato, Plant Protection and Regulatory Services Directorate (PPRSD), MoFA (Ghana). "As a fertilizer regulator, it has given me the opportunity to interact and exchange ideas with development partners, the private sector, and industry players."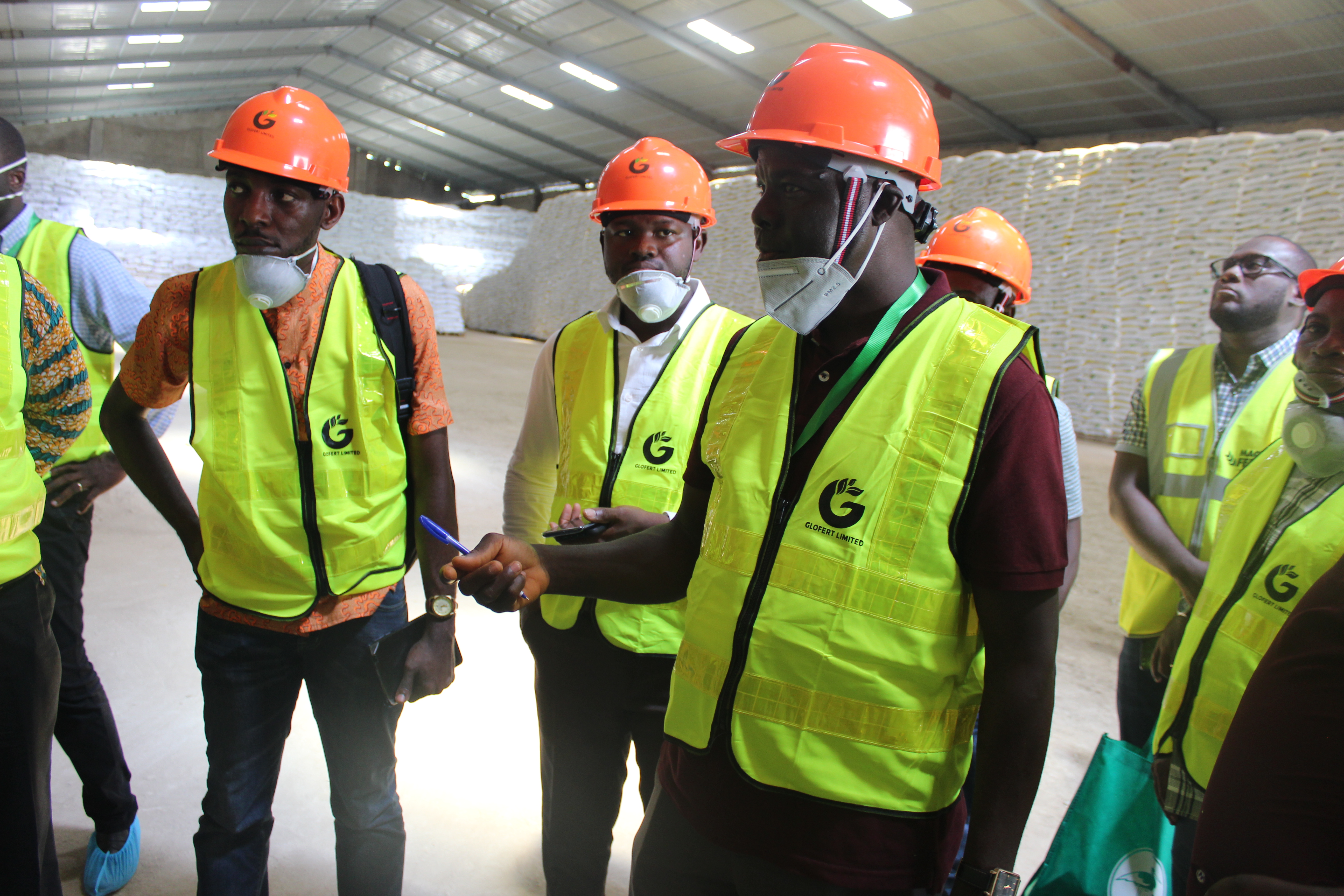 The group traveled to GloFert Fertilizer Plant, a wholly Ghanaian-owned business that is focused on improving crop production and ensuring food security through excellent yields – by providing environmentally friendly, affordable and quality fertilizers to farmers in Ghana and across the continent of Africa. A tour of the Glofert facilities allowed participants to see first-hand the work of a state-of-the-art blending facility.
"The training was very enriching for me," said Carmélie Agbale, Sales and Marketing Officer for Olam Fertiliser (Côte d'Ivoire). "I realized how important it is for all stakeholders, especially the public and private sectors, to work together to provide solutions to the difficulties encountered in the sector…everyone added something to my knowledge."
***
For more information on IFDC's workshops, contact our Training Coordinator, Bridget Okumu.