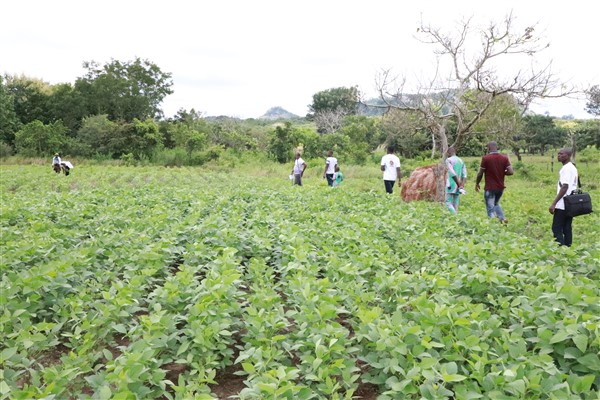 With a goal to improve food and nutritional security for rural populations, the Communal Approach to the Agricultural Market (ACMA) program, financed by the Embassy of the Kingdom of the Netherlands, is being implemented in 28 communes in four departments of Benin – Ouémé, Plateau, Zou, and Collines. The International Fertilizer Development Center (IFDC) leads the project consortium, with support from CARE International Benin-Togo and KIT Royal Tropical Institute.
In 2019, ACMA2 organized 3,600 activities involving more than 100,000 agricultural actors.
After a first phase implemented from November 2013 to October 2017, the program started its second phase in 2017. The ACMA2 approach facilitates access to local and sub-regional markets for men, women, and young producers, processors, and traders of agricultural business clusters (ABCs). The program targets seven value chains: palm oil, maize, soybean, groundnut, pepper, cassava, and fish. A large number of activities are implemented to bring necessary changes at the level of the beneficiary actors and their organizations. These activities include facilitating access to agricultural inputs and innovations for improving agricultural productivity, improving access to finance, developing agricultural entrepreneurship, introducing information and communication technologies (ICT) for agriculture, and improving the business environment.
In 2019, ACMA2 organized 3,600 activities involving more than 100,000 agricultural actors. The program facilitated these beneficiaries' access to suitable credit: more appropriate amounts, lower interest rates, and better distributed and longer repayment terms, particularly through partnership with decentralized financial systems.
16,024 metric tons of agricultural products were sold in 2019 by the actors, for a turnover of more than $6 million.
To ensure that the objective of developing agricultural entrepreneurship was achieved, 28 market infrastructures and processing units were built, and networks of actors by sector were formed. The program then focused on creating or strengthening cooperation and public-private partnerships between Benin's communes and ABC actors' networks as well as between Benin's communes and Nigerian local governments. Through these partnerships, 16,024 metric tons of targeted agricultural products were sold in 2019 by the actors, for a turnover of FCFA 3,461,401,136 (U.S. $6,214,364.57).
Success Stories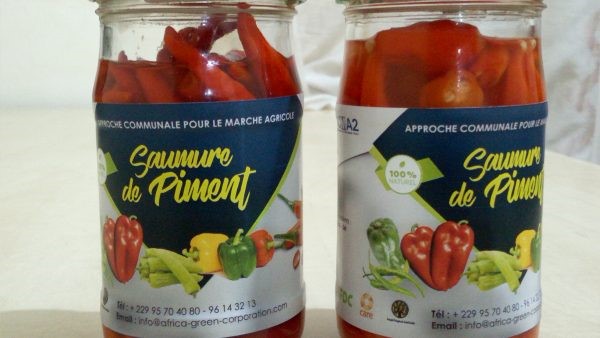 Gracienne Agossou
A 23-year-old female agribusiness entrepreneur, Gracienne explains that the good prospects she has today are due to the fact that she discovered ACMA2 in 2018, when she had just given up selling smuggled medicines on the street to sell dried chili pepper. After benefiting from the program's trainings, she became involved in the processing of fresh chili pepper, specifically brining, and today sells her products in her native city of Adjohoun, in surrounding areas, and as far as Cotonou.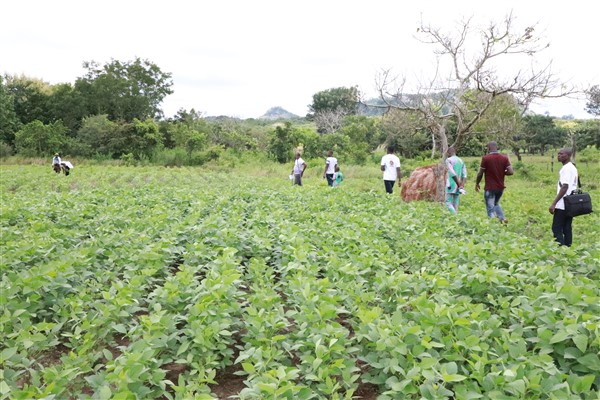 Jean Paul Atinzove
"I started producing soybeans with ordinary seeds on an area of 1.5 hectares, a plot inherited from my father. I worked hard, and I worked alone. It wasn't easy, but I strongly believed in it. As a university graduate in Food Technology, I was the laughingstock of the whole village. It's hard for people to understand how, despite my university degree, I was able to make the decision to return to the village and become a farmer. ACMA2 is a great opportunity for me. Thanks to the training focused on technical itineraries, financial education, and the warrantage system, I am becoming more professional. I have been able to gradually increase the area I farm from 1.5 hectares to 5 hectares. Before, I was limited to six or seven bags of soybean per hectare. That's about 900 kilograms. With support from ACMA2, my yield is now over 1.2 metric tons per hectare."
Mid-Term Performance Indicators
Overall, significant progress has been made, according to the mid-term data on the ACMA2 program's performance indicators.
Incomes have increased, especially for women and young people who have carried out value-added activities, such as processing of agricultural products (gari, palm oil, groundnut oil, dried chili pepper, etc.). Six percent of households saw their food security improve; 70% maintained stability despite the external shocks observed in recent years, specifically the devaluation of the Naira and the recent closure of Nigeria's land borders to Benin.
A study of the effects of the program also showed that ACMA2 reduced the number of days of food insecurity in the month to nine days for beneficiaries of the program, compared with 11 days for non-beneficiaries. This reduction is more significant for beneficiaries since the first phase of the Program (ACMA), when the reduction reached eight days. In addition, the increased number of producers, processors, and traders involved through the supported ABCs has reached an impressive level, i.e., an increase of nearly 109%. Young people (203%) and women (217%) involved through the processing link (249%) saw the highest increases in income due to the project's activities.