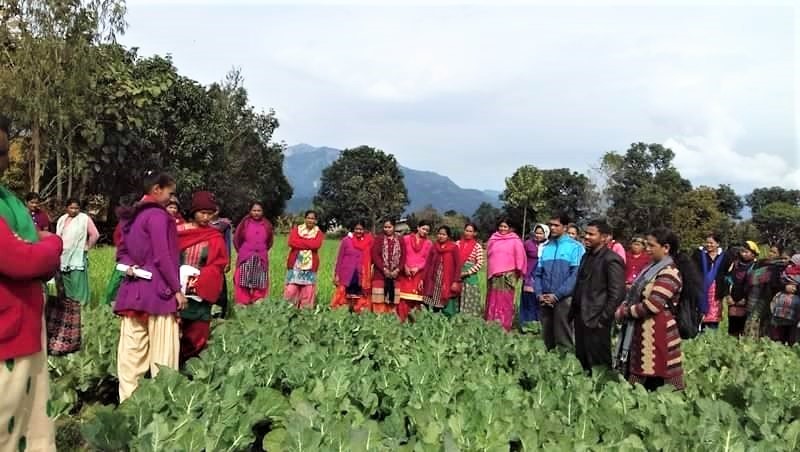 This World Food Day emphasizes a fundamental truth: everyone deserves access to quality, nutritious food. As Nobel laureate Dr. Norman Borlaug proclaimed, "Food is the moral right of all who are born into this world." Making this aspiration a reality requires inclusive development that engages women and the next generation.
Empowered Women Educate Others
Did you know that 150 million fewer people would be hungry if female farmers had equal access to land and other resources? A fascinating multiplier effect occurs when women participate in agricultural training. These farmers share what they learn – exponentially expanding vital knowledge to their families and communities.
Take Nepali farmer Bandana Joshi for example. She became engaged in agriculture during her country's civil war, establishing a co-op to help women in her village optimize fertilizer application to maximize plant growth and profitability, and improve livelihoods. In 2020, Bandana coordinated several training programs on new farming methods for women in her farming cooperative through the ISFM program. Since then yields have increased 25-50% on average. Bandana introduced the techniques to more than 1,000 women who are experiencing similar success.
Engaging Youth Ensures Food for the Future
The rising global youth population is a dynamic workforce, but many young people in sub-Saharan Africa are leaving the farm. To ensure future food security, young people must see agriculture as a profitable career.
Engaging youth requires mentorship. Young entrepreneurs like Jean Paul are receiving agribusiness coaching through the Communal Approach to the Agricultural Market program in four departments of Benin. With adequate support, these farmers, food processors and traders of agricultural business clusters will feed coming generations.
Both women and youth will drive the Sustainable Development Goals. These world-changing objectives leave no one behind. Their success depends on inclusive interventions that embolden all people. But to reach Goal 2 (zero hunger by 2030), female farmers and young people require better access to land, agricultural technologies and training. Energizing these strong leaders and agents of change will reduce hunger and catalyze widespread economic growth.