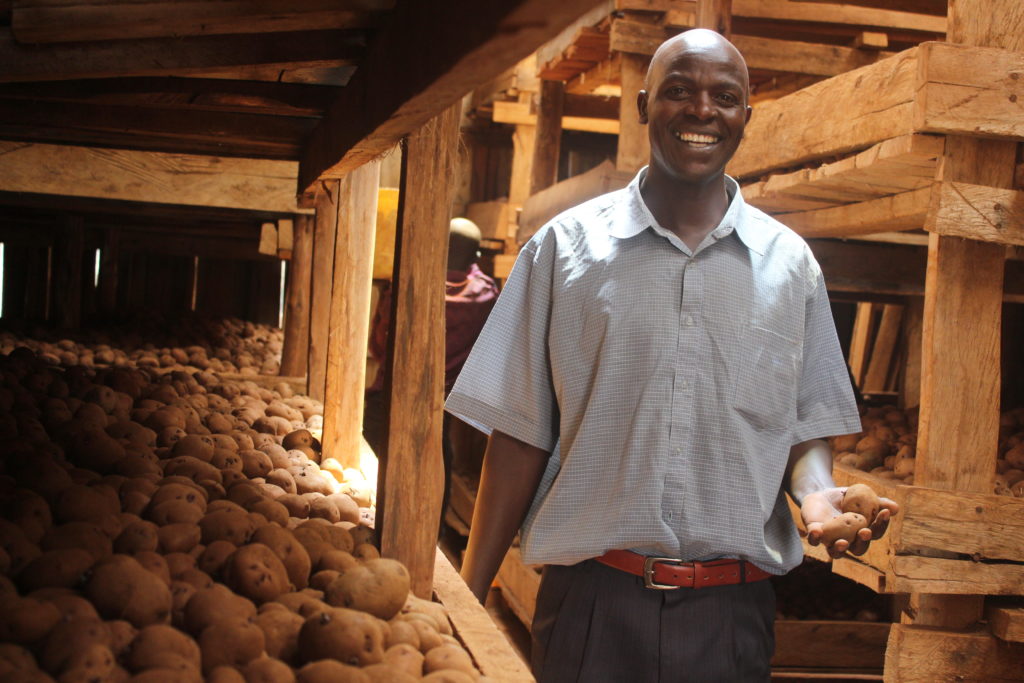 Bosei Michael- chairperson of the MIFA production committee showing the season's seed for sale in the group's Diffuse Light Store located in Kween district.
Mengya Integrated Farmers Association (MIFA) seed producers are improving potato production in the Elgon region. In 2018, the Promotion of Nutrition-Sensitive Potato Value Chains in East Africa (PNSP) project initiated training and mentoring of MIFA members as a solution to multiplying quality seed in the Kween District. These activities lowered farming costs and improved access to quality declared seed (QDS) in the Elgon region.
In the last decade, potato production has declined due to farmers using diseased seed potatoes. Yields are often small and unhealthy, resulting in less profit. Another option for Elgon farmers was to purchase seed from southwestern Uganda. However, transporting seed potato back to Kween was expensive. Therefore, technical expertise in seed multiplication was needed.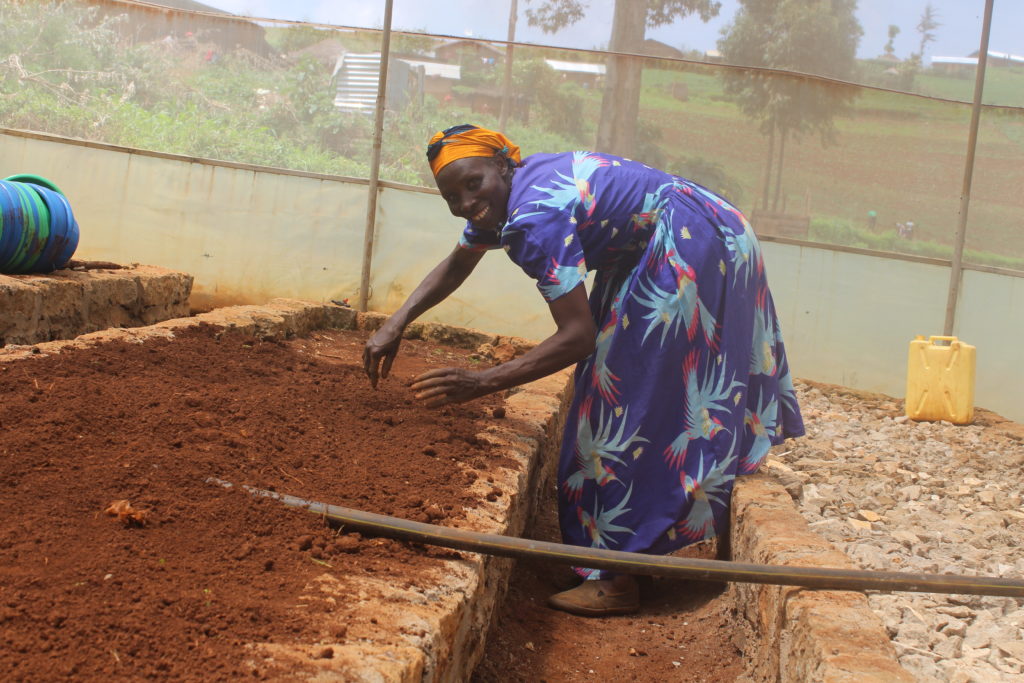 With access to better quality seed, farmers can improve crop production and profit. Quality seed potato is resistant to disease, thus creating larger yield potential. In 2020, potato yields increased from 12.5 to 14.4 metric tons per hectare (mt/ha) in Kween. According to the Food and Agriculture Organization (FAO), the average potato yield in Uganda is 7 mt/ha, and an increase of 1.9 mt/ha is the equivalent of UGX 1,900,000 (U.S. $528 per season or U.S. $1,056 per year).
PNSP, in collaboration with the Resilient Efficient Agribusiness Chains in Uganda (REACH-Uganda) and Integrated Seed Sector Development in the Sahel (ISSD) projects, pioneered initiatives in the private sector of the Elgon region. A total of 34 seed producers from four associations – MIFA, Kween Seed Potato Producers Association (KWESPPA), Kapchorwa Seed Potato Producers Association (KASPPA), and Wanale Seed and Ware Potato Producers Association (WASWAPPA) – were trained to produce QDS and to multiply seed.
PNSP's community-managed seed business model links public sector actors, such as the National Agricultural Research Organization (NARO), and private sector actors, such as commercial seed companies, with local farmer associations to provide quality seed that can be multiplied. The farmers follow a series of steps for planting the seed. The mini-tubers produce pre-basic then basic seed potato. This basic seed potato is the seed that gets replanted, and upon harvesting, it is inspected, certified as QDS, and supplied to local community farmers. This process of replanting eventually results in the bulk production of seed.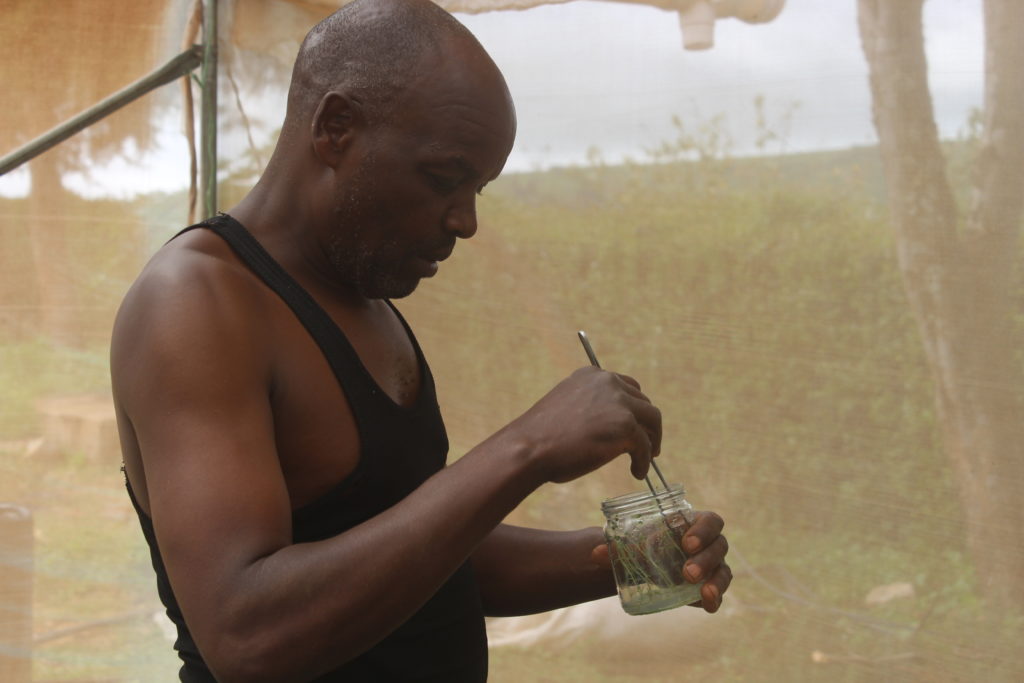 "As a member of MIFA, I have built social capital and am making a lot of friends now. I produce, and the MIFA Marketing Committee sells my seed at a good price. I don't market as an individual. I receive cash every five months after I bring seed for sale to the bulking house. I am now expanding my land due to benefits from the sale of seed."
The MIFA seed producers have mastered the techniques of producing QDS, selling this to the local communities in Kween and to the district local government.
MIFA was formed in 2008 by nine members: four females and five males. Initially, the group was producing only ware potato. However, from 2012 to 2015, productivity consistently declined. At the time, one bag of potato at planting yielded only 50 kg at harvest. In 2015, research findings indicated that the low yields resulted from recycling diseased potato as seed. In 2017, the association resolved to produce seed potato alongside ware potato. The association grew from nine to 30 members, 15 of whom are trained seed producers, while the other 15 continue to produce ware potato.
The MIFA business model involves aggregating association members' seed potato, which is then inspected and approved by the District Agricultural Officer and the MIFA Quality Control Committee. The seed producers hold seed at the communal seed store during the season and receive payment after five months. A small portion of their earnings (2%) helps to fund additional costs agreed upon by individual members and the association's Finance Committee. This model ensures MIFA achieves projected targets for yields and sales.
Each committee has a specific role in the organization:
The Production Committee assesses seed producers' gardens, collects acreage information, and prepares orders for commercial seed suppliers.
The Quality Control Committee assesses seed producers and ensures adherence to the basic principles of seed potato multiplication, such as sterilizing stores during handling, ensuring healthy sprouted seed is planted, selecting and preparing fields, and applying recommended agronomic practices.
The Marketing Committee organizes farmer field days to advertise available seed stock in local communities.
The Finance Committee manages purchases, accounting, financial reports, and records.
By collectively bulking seed, MIFA seed producers are able to market their seed at relatively higher prices and provide access to seed throughout the year. They multiply and sell various seed varieties, such as Rwangume (Naropot 4), Naropot 2, Victoria, Kinigi, and Kachpot 1, meeting the demand for seed potato in the Elgon region. MIFA members who do not multiply seed benefit from being able to buy seed at a discount.
MIFA also supplies seed potato to the local governments of Kapchorwa and Kween through grants that fund production programs. In 2020, the sub-counties of Kaptum and Kaseko purchased seed from MIFA to supply local farmers. Last season alone, MIFA sold 469 bags of seed potato at UGX 1,500 per kg of seed potato (one bag is 80 kg).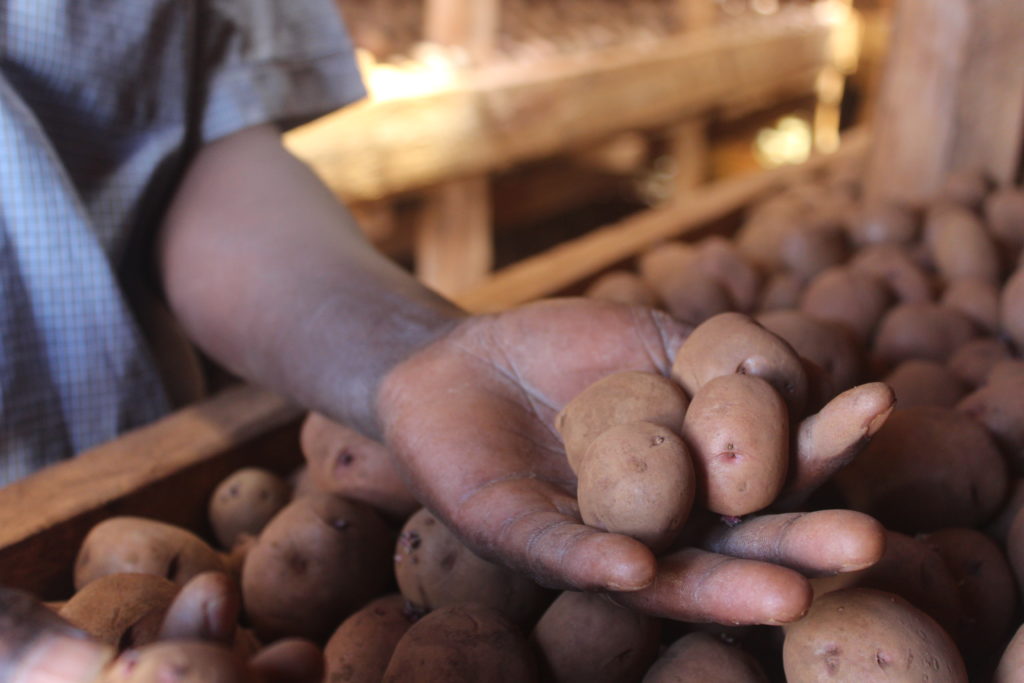 "Our openness during the farmer field days has built communities' trust in us, and we have a lot of demand for seed. Prominent farmers from Kapchorwa and at home who buy our seed. We give them basic training on handling and raising good seed," says Cherista Irene, a MIFA seed producer.
However, the current model presents some challenges. Farmers wait some time for profits from their sales and must rely on other income sources. Purchasing seed from commercial suppliers is also a lengthy process, and pre-ordering seed is recommended. In addition, periodic training on proper seed handling is also important to prevent contamination.
MIFA's sustainability goals include expanding the seed business, constructing a screenhouse for early generation seed potato production, recruiting and training more seed producers, and expanding the market to the Bukwo and Ngenge districts.
Micheal Bosei, a MIFA seed producer, states: "As a member of MIFA, I have built social capital and am making a lot of friends now. I produce, and the MIFA Marketing Committee sells my seed at a good price. I don't market as an individual. I receive cash every five months after I bring seed for sale to the bulking house. I am now expanding my land due to benefits from the sale of seed."
MIFA encourages other local farmer associations to get involved in seed multiplication. However, seed producers will need patience, as it takes time to earn income from the process. "Take time to build your business," Micheal says. MIFA has shown that farmer-based seed producer associations are the best way to improve access to quality seed in the Elgon region.