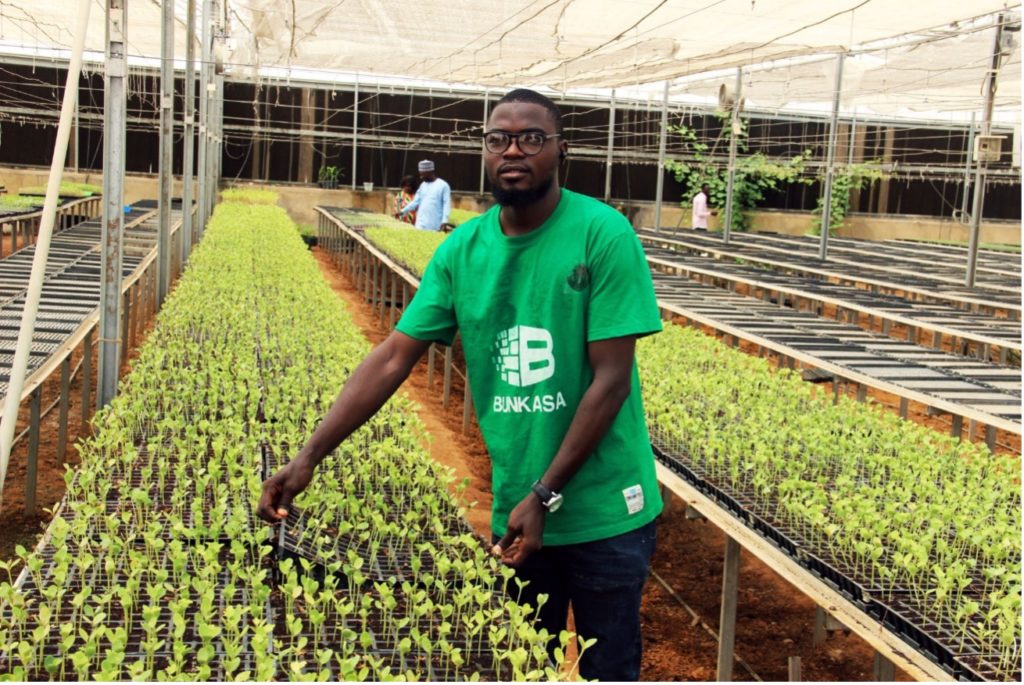 Twenty-nine-year-old Muhammad Yakubu Bubayaro was born near and grew up around the Mile 12 International Market in Lagos State, one of the largest markets in Africa. His father, Alhaji Muhammad, was the chairman of the market from 1998 to 2002. Thus, Bubayaro was privileged to be exposed to the dynamics of market activities in the horticulture value chain from a young age.
"Several challenges hinder efficient supply and demand of produce, particularly vegetables from the northern part of the country, to the market, which is located in the south, limiting the potential of actors across the value chain," explained Bubayaro during a visit organized by the HortiNigeria program to the market.
According to him, challenges include inadequate logistics, dysfunctional regulation of payments of farmers, lack of reliable market agents, use of raffia baskets by farmers in supplying tomatoes, and revenue and produce loss, among others. With the various components of HortiNigeria aiming to provide solutions to the existing challenges, Bubayaro foresees a partnership that will nurture transformational change, boosting income and improving markets within the horticulture sector.
Bubayaro is one of many young people who employ digital media and information technology solutions to access information on market prices, improving the availability of market information to smallholder farmers. However, to harness the potential within the value chain, Bubayaro seeks to build his capacity, particularly in developing the appropriate network necessary for alleviating supply shortfalls. Therefore, he was delighted to receive an invitation to participate in a vegetable sourcing mission, a collaborative event organized by HortiNigeria and Seeds for Change in Kano State.
The event created networking opportunities for various stakeholders and institutions within the downstream sector of the value chain, including the Centre for Dryland Agriculture (CDA), exposing Bubayaro to commercial nurseries that boost the chances of quality hybrid seed adoption by smallholder farmers. Similarly, business-to-business linkages between farmers and the International Market were established through the event.
It is expected that four smallholder farmers will commence supplying cabbage, pepper, and tomato to the International Market in August 2022, with 12,000 crates of tomato expected.