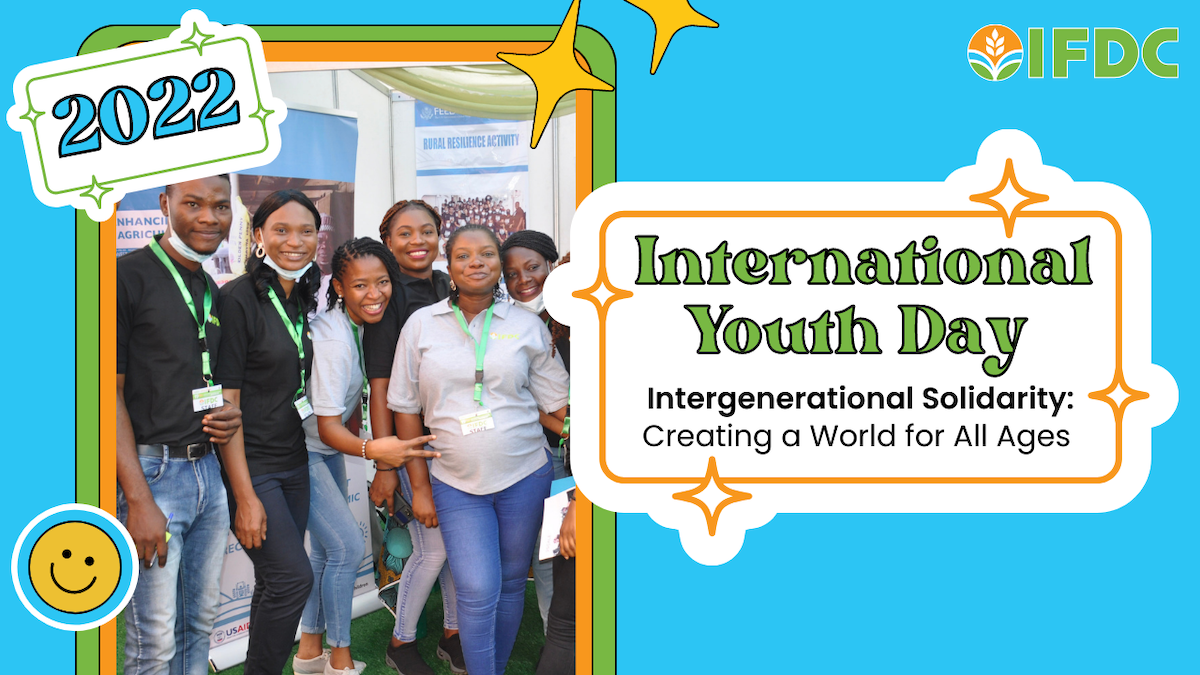 It's International Youth Day! Today, IFDC joins organizations and individuals around the world in celebrating the impact young people have on our planet.
This year, we are focusing on "Intergenerational Solidarity," because no age group can feed the world alone. For our festivities, IFDC leaders and managers have selected more than 20 young staff members at IFDC to recognize the work they are doing to further our mission. We are thankful for these young people because our organization's impact would not be the same without them.
As COVID-19 and Russia's invasion of Ukraine continue to challenge global food systems that struggle to mitigate the effects of climate change, we need innovations that contribute to increased soil health, agricultural productivity, and youth participation. Our commitment to youth inclusion is unwavering: today's youth are tomorrow's leaders. Young people must be offered a seat at the table as stewards of our planet.
Please join us in taking a moment to appreciate all the young farmers, agro-input dealers, policymakers, agriculture professionals, and many others that are contributing to improved global food security.
We wish a happy Youth Day to all young people helping feed our world!