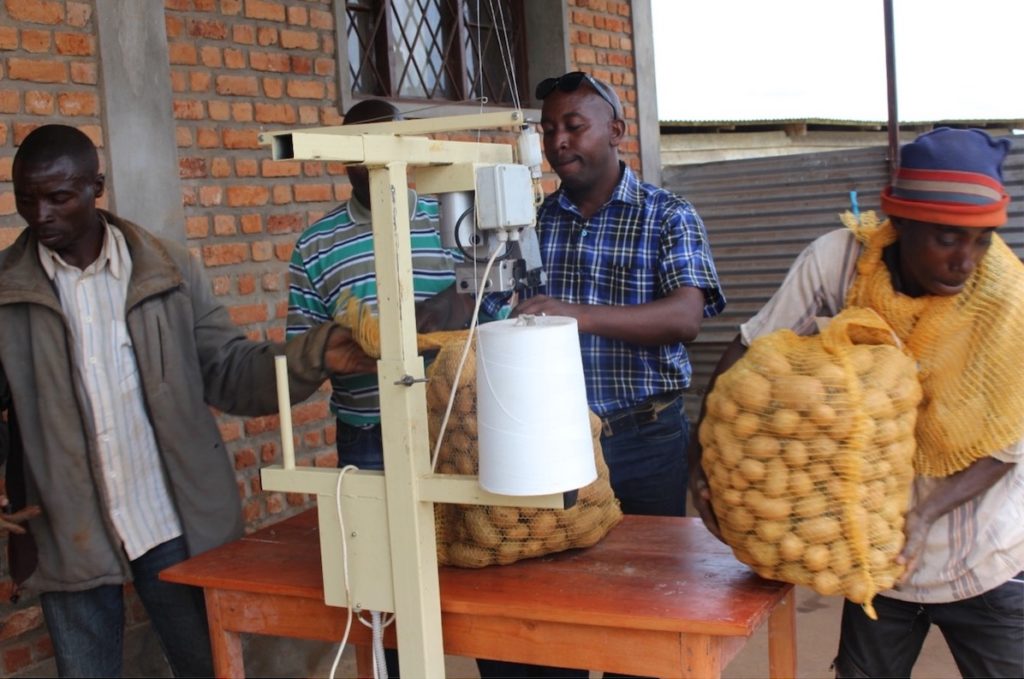 On World Food Day, IFDC is highlighting the role of African farmers in food security. Read our other highlights here.
---
Food is the most basic human right. However, in several countries, especially in Africa, needs are far from being met, particularly in the rural world. Using certified seeds of improved varieties is one of the solutions for increasing productivity, which consequently translates to an increase in income. The Private Seed Sector Development (PSSD) project aims to support private seed producers in developing the skills and strategies to sell certified seed directly to farmers in a commercially viable way. The project aims to double production and incomes for 178,000 farming households in Burundi.
PSSD's target crops are maize, potato, beans, and vegetables. Certified seeds for these crops are those most in demand by small producers. High-quality seeds are the primary factor in sustainable agricultural intensification. The promotion of quality seeds was initiated through the establishment of sales points, micro-packaging, mobile sales, and advertising. A total of 206,156 producers have purchased seeds from PSSD partners, accounting for about 11.8% of Burundi's estimated 1,740,546 agricultural households. These agricultural households have purchased 3,742 metric tons (mt) of seed, including 2,522 mt of seed potato, 494 mt of bean seed (some biofortified), 401 mt of composite maize seed, and 325 mt of hybrid maize seed.
The use of certified seeds has enhanced seed traceability, which has helped to address the problem of security and quality of the food supply. This aspect has been helpful to both the seed providers and farmers. Seed providers can trace how their products are performing, while farmers are able to tell which seeds are doing better in their farms.
In providing access to quality seeds for smallholder farmers, the PSSD project has supported job creation for 23,808 people, including 564 permanent jobs. A total of 23,244 temporary workers were employed for seasonal labor related to seed production, 53% of whom were women.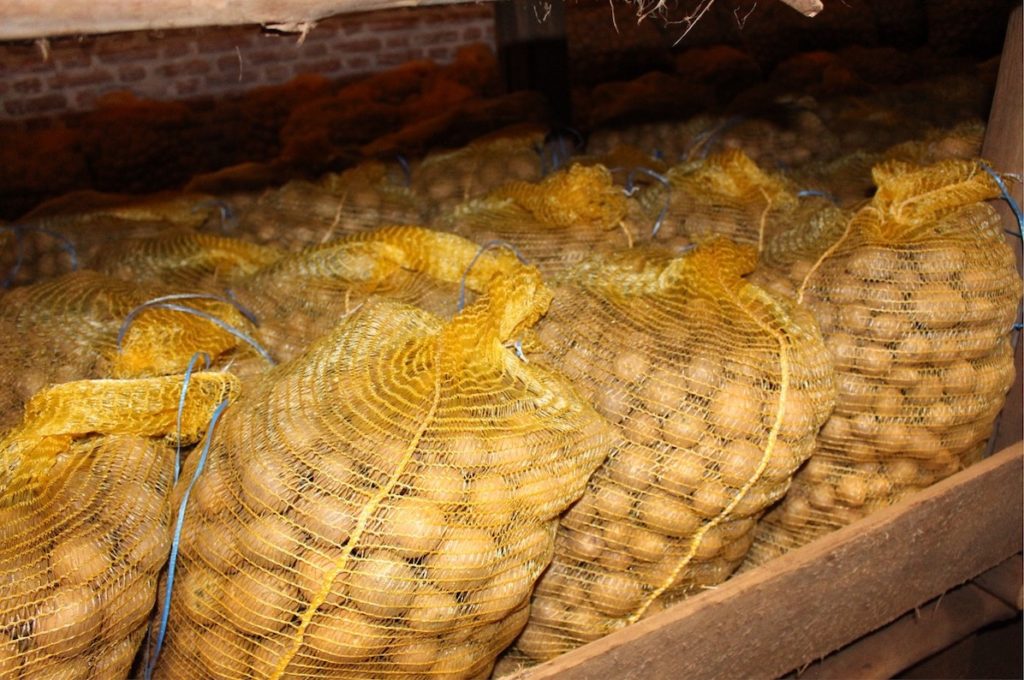 Five years ago, Gilbert Ndayegamiye integrated the production of seed potato into his rotation. Now, seed production represents 80% of the cultivated area on his farm.
″To facilitate small farmers' access to quality seeds, certified seed potatoes are produced from what is called basic seed. I obtain these from the public research institute, the Burundian Institute of Agronomic Sciences, or from private seed producers,″ said Ndayegamiye.
In 2013, Ndayegamiye was growing ware potatoes for his own family in the province of Bururi in Mugamba Commune under Muhabo Hill. In 2014, he took part in several training courses on potatoes and received support from a demonstration field from the Catalyze Accelerated Agricultural Intensification for Social and Environmental Stability (CATALIST) II project, implemented by the IFDC. After being convinced of the benefits of using quality seeds, Ndayegamiye decided to begin multiplying seed potato on an area of 0.5 hectares (ha). In the beginning, however, marketing proved difficult.
"Farmers were not aware of the importance of using quality seeds. The absence of a market led me to stop investing in seed production in 2018 and reduce my seed production area. This had me working at a loss because the poor sales of seeds pushed me to sell the remainder of my stock for consumption: 1 kilogram (kg) potato for consumption sold for 450 Burundian francs (FBu) while 1 kg of seed sold for 1,400 FBu," explained Ndayegamiye.
In 2019, the PSSD project began supporting seed companies in their seed multiplication efforts to professionalize their activities and increase the production and marketing of quality seeds. Ndayegamiye was among those co-financed.
"The PSSD project woke me up. In addition to its support in producing and marketing certified seed potato, the PSSD project trained me on the technical aspects of seed production. I harvested 13,000 kilograms per hectare (kg/ha) of certified seed potatoes in the first season. I was surprised to produce such a large quantity of seed potatoes, an increase from the initial 7,000 kg/ha. This motivated me to continue with seed multiplication," reported Ndayegamiye.
With this production, Ndayegamiye increased his investment in his seed business to become a certified seed producer and be officially recognized by the National Office of Seed Control and Certification (ONCCS). In addition to seed potato and ware potato, he also started producing corn and bean seed.
All of the certified seeds Ndayegamiye produces seasonally are sold thanks to various strategies implemented by the PSSD project, such as the promotion of seed through demonstration fields set up in the hills of Bururi, the points of sale installed in areas near the customers, and radio spots advertising his seed to the community.
"Believe me, there are no bad sales. I have many customers who were convinced to buy quality seeds from me. This led to an increase in the demand for seeds and in my production area," said Ndayegamiye.
Since participating in the PSSD project, Ndayegamiye has an accredited inspector from ONCCS check that all production criteria are met with each new season.
"Under these conditions, my seeds can receive their certification after analysis in the laboratory. A year can go one way and then the other. It's the market; it's a gamble! But in general, there is a plus about seeds. We may lose one year out of 10, but that's generally because of changing climatic conditions and diseases and pests. If the business wasn't profitable, I would have stopped a long time ago."
Ndayegamiye continued, "Multiplying the crops on the farm to meet the needs of small farmers, so that they in turn can have a high crop yield and ensure good food for their households is a challenge to be met. It sparks a curiosity on my part. And for me, it's part of the interest of the profession."


The PSSD project (2018-2022) is funded by the Embassy of the Kingdom of the Netherlands in Burundi.