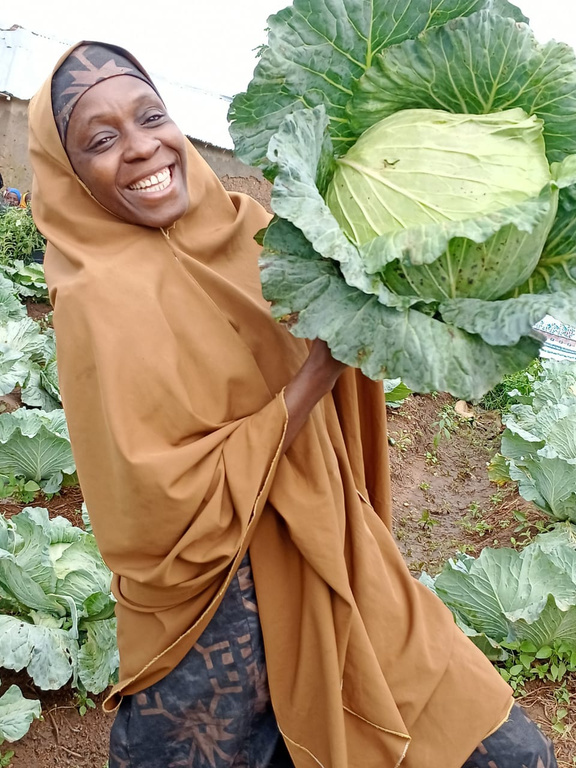 Saudatu Yakubu is a 29-year-old female smallholder farmer in Kubau, Kaduna State. Although Saudatu has been farming for over 10 years, she has always had low yields on her rice farm (about 2 metric tons), due to the traditional farming practices she applied. According to Saudatu, access to land and other inputs was not a challenge, as her husband supported her with these. However, Saudatu's limited knowledge of how to harness the potential of these resources prevented her from optimizing her yields.
"I am proud of myself for being the first female cabbage farmer in my community, and more importantly, I am happy about the knowledge I have acquired."
The HortiNigeria program's sensitization campaign, which supported over 23 female smallholder farmers in the Sokoto and Kaduna states of Nigeria, offered training on fertilizer application, crop-specific fertilizer blends, and achieving optimum crop yields. The campaign also educated the farmers on the 4Rs of Nutrient Stewardship: Right Placement, Right Timing, Right Source, and Right Rate. The group of women was excited to learn new fertilization techniques and couldn't wait to replicate them on their farms and home gardens.
In 2022, following HortiNigeria's sensitization campaign in her community, Saudatu ventured into cabbage farming. During her newfound venture, Saudatu received support from her husband to rent the farmland needed to cultivate the vegetable. Her application of the knowledge she had gained on good agricultural practices, as well as simple but pragmatic climate-smart actions introduced to her through the program, made her farm attractive to other farmers, particularly women farmers within her community.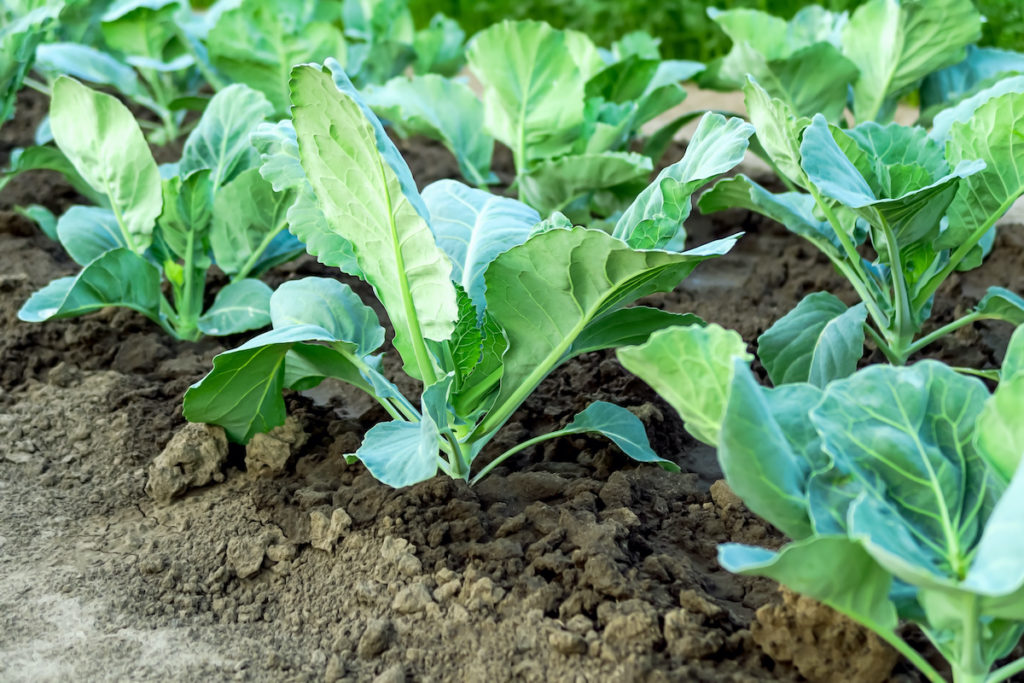 According to Saudatu, "I am proud of myself for being the first female cabbage farmer in my community, and more importantly, I am happy about the knowledge I have acquired. I can see the impact on the crops on my farm. Now, my daughter is looking forward to starting her cabbage farm in the dry season."