Diakaridia Sanogo, agricultural producer and extension worker in the village of Lofin in Sikasso, Mali
Diakaridia Sanogo is an agricultural producer and partner of the Feed the Future Mali Sènè Yiriwa Agricultural Production Activities in Sikasso project. Sanogo is one of 230 agricultural extension workers involved in the implementation of the Feed the Future Mali Sènè Yiriwa project. He works in the village of Lofiné in Sikasso, Mali.
Here he shares his experience.
---
I had this garden before I became a village agricultural extension worker. It is a family operation. In addition to the agricultural production in our fields, we have market gardens for producing vegetables, which is very important to cope with the lean season. But it is one thing to have a vegetable garden and another to know how to maintain it well to get the best out of it. With Feed the Future Mali Sènè Yiriwa, I have learned many new things, and the health of my family's garden attests to this. I have received training on management of a market garden, composting, microdosing, urea deep placement, improved seed production techniques, good harvesting and post-harvest practices for cereals and legumes, proper use of agricultural inputs, and water and soil conservation techniques.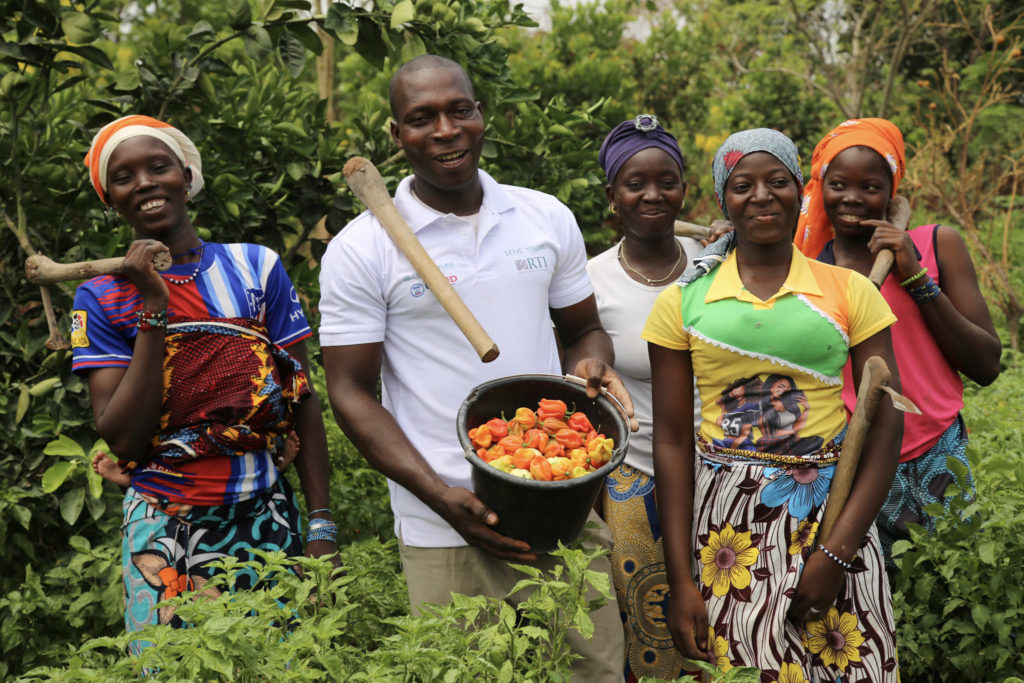 Being an agricultural extension worker means that I am very active, that I have been designated by the village to take part in the training activities organized by Sènè Yiriwa, with an obligation to faithfully report back to the whole village. I am passionate about this activity.
After each training session, as do all the extension workers in their respective localities, I share the knowledge I've acquired with the agricultural producers in my village of Lofinè. Once the lessons have been shared, I make myself available to guide the producers in the implementation of the good practices. Along with my family, I also implement good agricultural practices in my field and in my vegetable garden of 2 hectares. This serves as an example and motivates the village.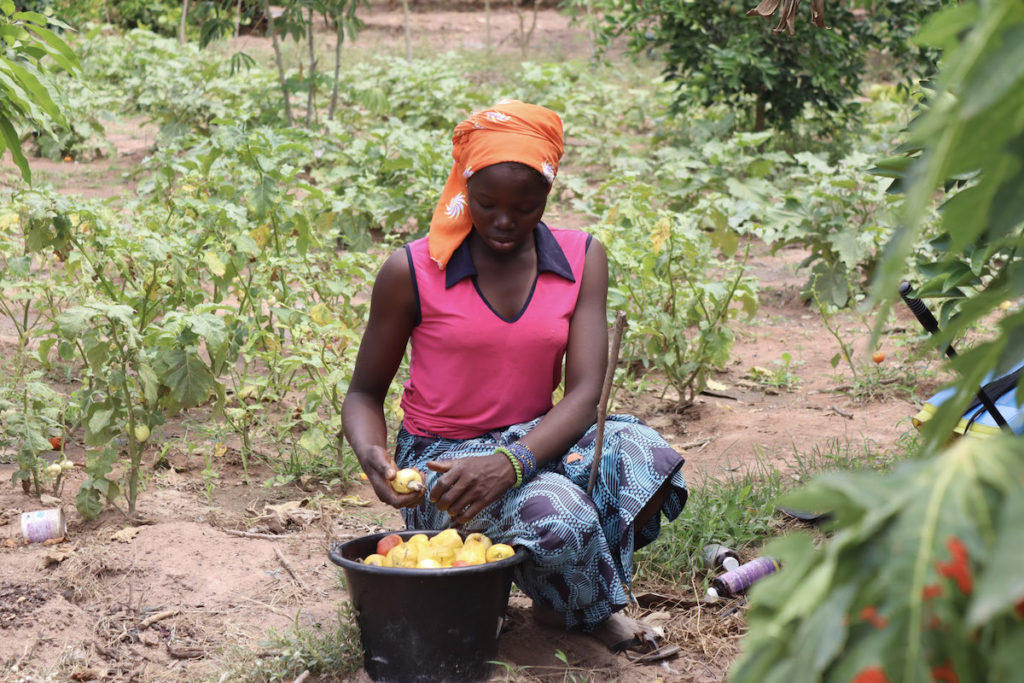 Previously, we would plant the seeds the same day, just after preparing the seedbed. This practice can lead to disease in the plants or the invasion of weeds, and often the harvest is not good. Now, thanks to the training received from Sènè Yiriwa, we do things differently. With Sènè Yiriwa, I have learned many new agricultural techniques and technologies in terms of management practices: seedbed establishment, maintenance, fertilization, and transplantation.
We now know the different techniques for preparing the land during the rainy and dry seasons, and I can tell you that this is very important to know, because the needs of the soil are not the same during these two seasons.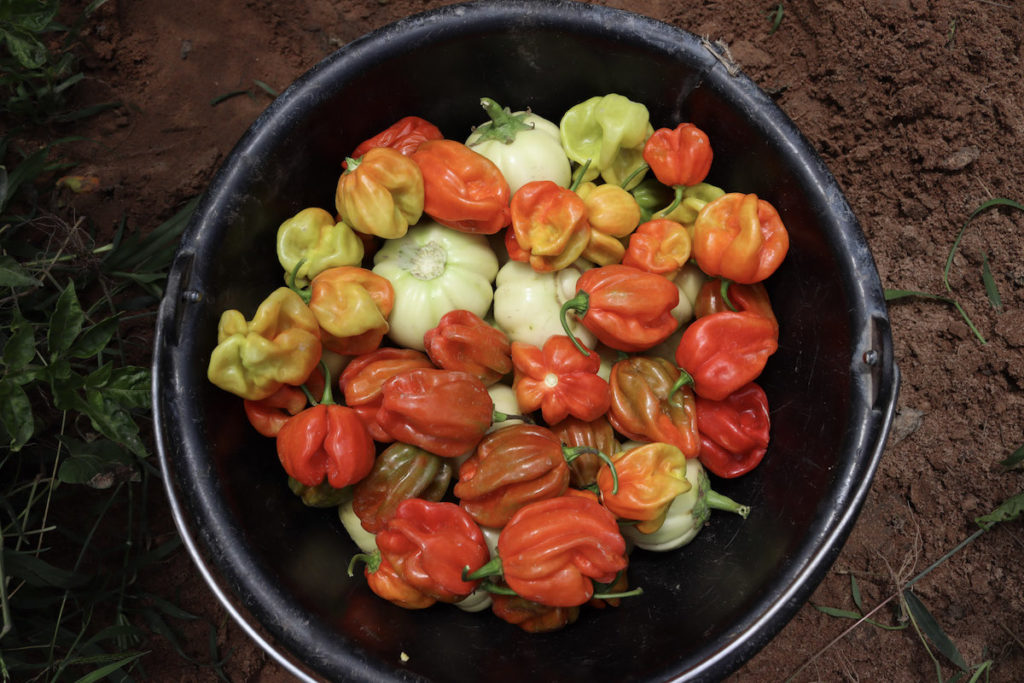 You can see, for example, that my chili plants are robust, green, and healthy. This is the result of applying the techniques I learned from Sènè Yiriwa. When transplanting, I used strings to keep the seedlings in line. This enabled good spacing and airflow. This technique also makes it easier to walk between the plants and to weed.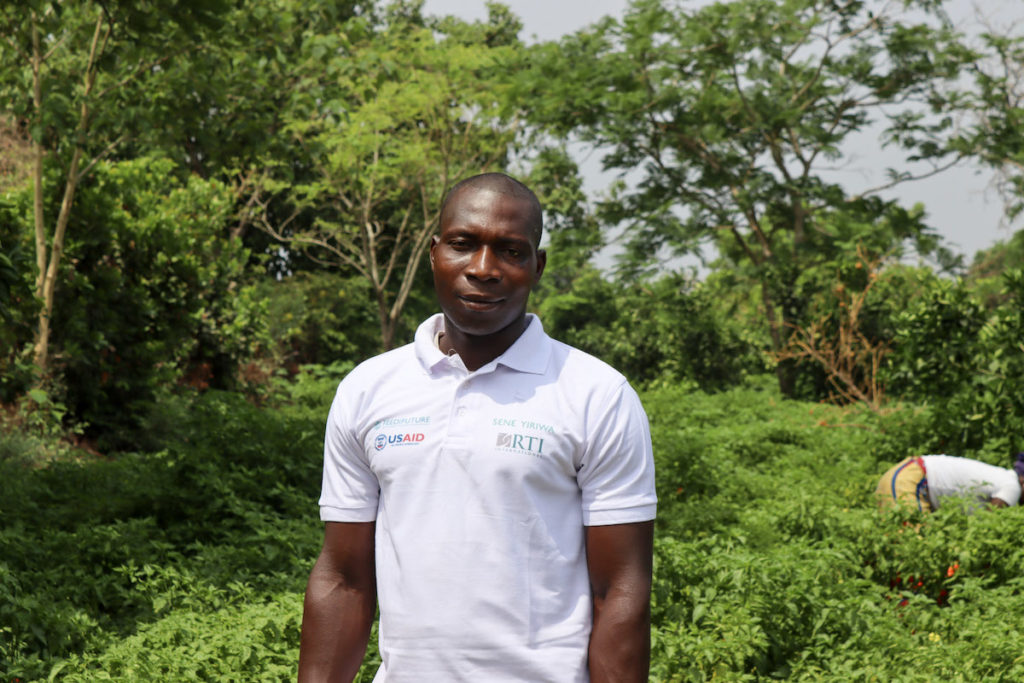 In Lofiné, farmers are applying the techniques and technologies they have learned, primarily composting. It is very easy to do, and the materials are available for free. This is what I used as fertilizer 15 days after transplanting the chili plants. We used to broadcast the inputs. The project has shown us the microdosing technique, which consists of putting a small dose of mineral fertilizer at the base of each plant. With this technique, I used less fertilizer and had better results. On this 2 hectare plot, I previously used ten 50-kilogram bags fertilizer, but this year with the compost, I used only six bags. So, using compost reduces the amount of chemical fertilizer needed. All these techniques I have learned from the project have allowed me to decrease the amount of chemical fertilizer I use in this 2 hectare garden by almost half.
---
More About the Feed the Future Mali Sènè Yiriwa project:
Funded by the U.S. Agency for International Development (USAID), the Feed the Future Mali Sènè Yiriwa Agricultural Production Activities in Sikasso project is implemented by RTI International, in collaboration with its consortium partners: Association des Organisations Professionnelles Paysannes (AOPP), Interchurch Organization for Development Cooperation (ICCO), IFDC, Institut Polytechnique Rural de Formation et de Recherche Appliquée (IPR-IFRA), North Carolina Agricultural and Technical State University, and Vétérinaires Sans Frontières (VSF).
The Feed the Future Mali Sènè Yiriwa project's objective is to sustainably scale up the productivity of key value chains, leading to better consumption of nutritious food and resilience of farm households. This is achieved through a farmer-centered approach, which capitalizes on existing producers.