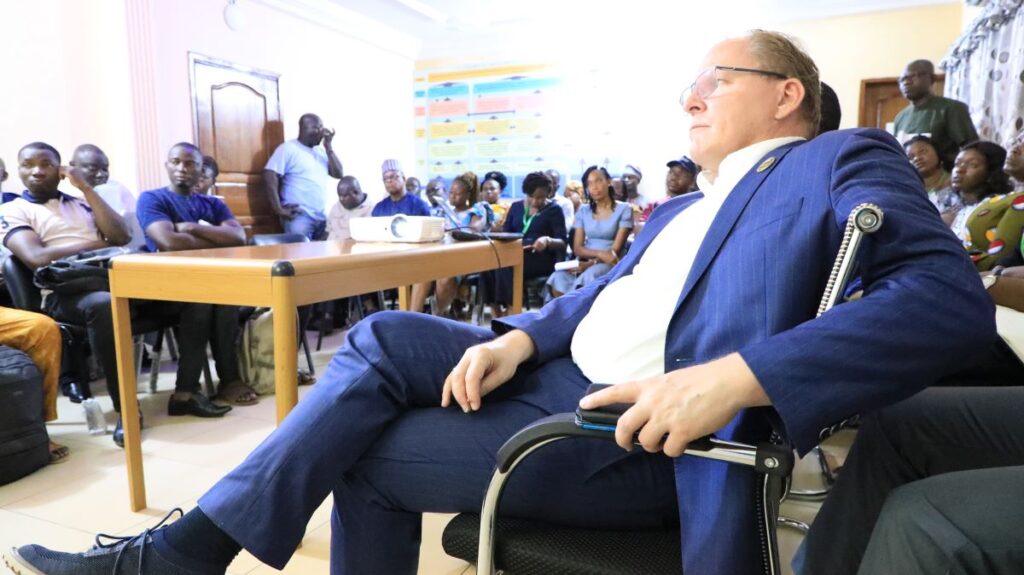 The IFDC team in Benin presents beneficial ideas about IFDC's mission to the President & CEO, Henk van Duijn.
The IFDC team in Benin received a visit from Henk van Duijn, IFDC President and CEO, from June 3 to June 7. Benin is the ninth country van Duijn has visited, following Mali, Burkina Faso, Niger, Ethiopia, South Sudan, Ghana, Nigeria, and Togo, in his tour of the 25 countries in which the organization is present.
Van Duijn met with various donors, partners, and IFDC staff and was also welcomed by the World Food Programme (WFP), the Netherlands Ambassador, and the Benin Minister of Agriculture. One of his first meetings was with WFP Country Director Guy Adoua, with a discussion of how IFDC can give wider support to WFP in supplying local products for school meals.
During his stay in Benin, van Duijn made a field visit to the Itagui Hydro-Agricultural Pepper-Growing Perimeter, joined by the Minister of Agriculture, Gaston Cossi Dossouhoui. They also met with beneficiaries of IFDC's Communal Approach to the Agricultural Market (ACMA) program. The tour of the facility gave van Duijn insight on production processes, and the minister offered many suggestions to enhance production.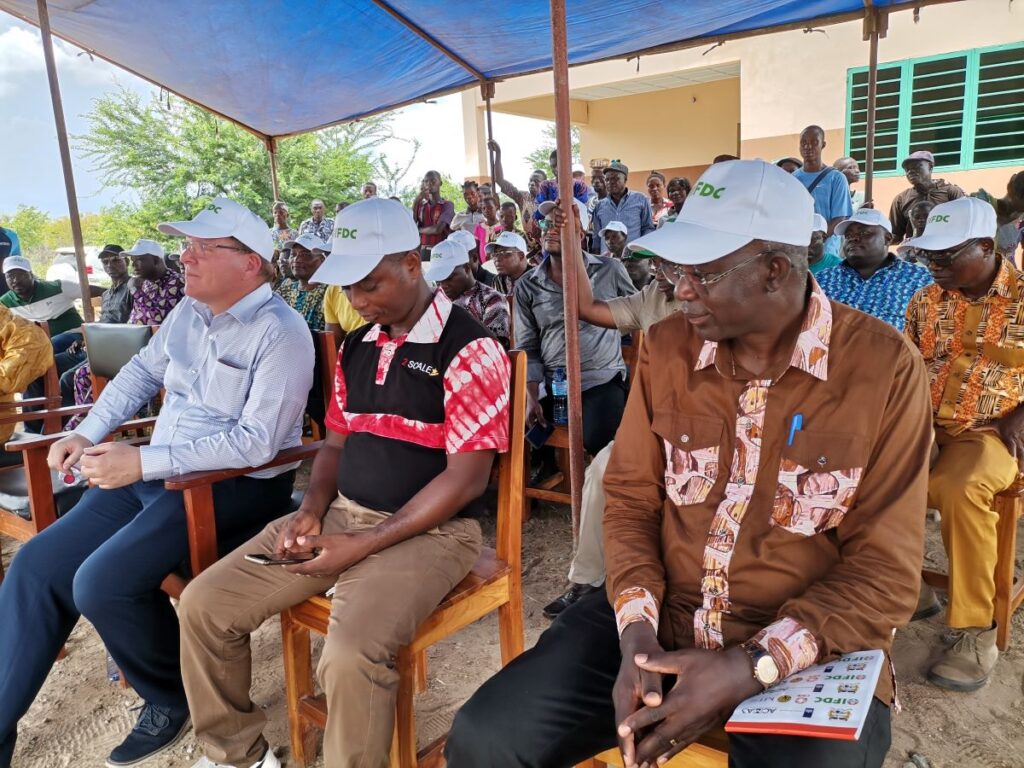 Van Duijn next led an interactive working session with the IFDC team in Benin. He presented his vision for the organization, and fielded questions from staff. "As you know, IFDC has 50 years of knowledge and expertise in creating a more enabling environment that can help farmers meet the challenges they face. We want to, and can, help farmers improve soil health, agricultural productivity, and household incomes, thereby contributing to the food security and economic development of their villages, nations, and the world. IFDC needs you all to reach this goal and return to center court. I am here to let you know that you are important; your works, ideas, and competencies are important," stated van Duijn.
Several staff members shared their feelings about the visit from the President. According to Administrative Assistant, Clarisse Toho, "We are more than happy to welcome the CEO. I am grateful he takes the time to share his vision with us and listen to our different questions; for me, this means a lot." Romuald Djegbenou, ACMA3 Agriculture E-Advisory and Youth Trainer, stated, "This work session with the CEO increased my sense of belonging to one big IFDC team, and I am proud." Tranquillin Affossogbe, a young professional in the Benin office, explained, "This interaction has been a great motivation for us. We will do our best, and more, to push IFDC forward." Adodo Abalo, IFDC Country Director in Benin, also expressed his gratitude for working under the excellent leadership of the president and CEO.
IFDC has many skills to offer as our contribution to push forward agricultural development in Benin. Henk's visit contributes to opening the door for that. A bright future is on the horizon! I am sure that, very soon, IFDC will achieve successful results in the country.

Adodo Abalo, IFDC Country Director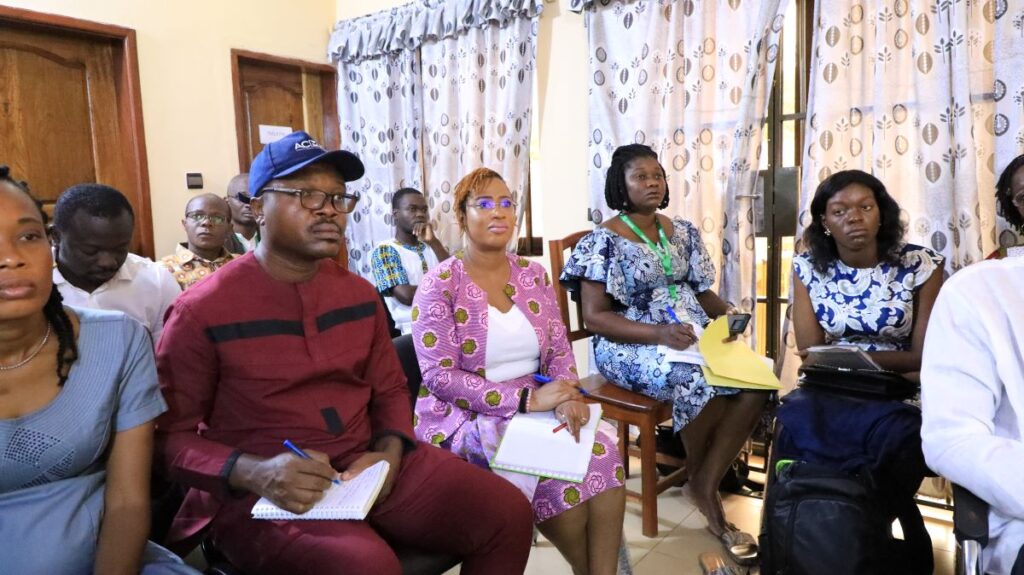 The meeting held at the Netherlands Embassy in Benin offered a moment of rich discussion between Ambassador To Tjoelker, Adodo Abalo, and Constant Dangbegnon, Chief of Party of the ACMA3 program.
Van Duijn's visit to Benin served to strengthen the relationship between IFDC and the country through a Memorandum of Understanding with the Ministry of Agriculture. Signed on June 6, the Memorandum of Understanding describes the main areas of collaboration that were identified by mutual agreement: strengthening of the fertilizer value chain, soil health and fertility management, climate change risk mitigation, capacity building, and opportunity development.
Van Duijn collaborated with the Ministry of Agriculture in implementing the recommendations of the Roadmap on Fertilizers and Soil Health in West Africa and the Sahel, issued at the High-Level Roundtable on Fertilizers held in Lomé in May, in preparation for the African Union Fertilizer and Soil Health Summit scheduled for 2023.
A meeting was also held with the technical partners of projects being implemented by IFDC in the country, potential partners, and donors. More than 30 participants took part in discussions and business-to-business sessions.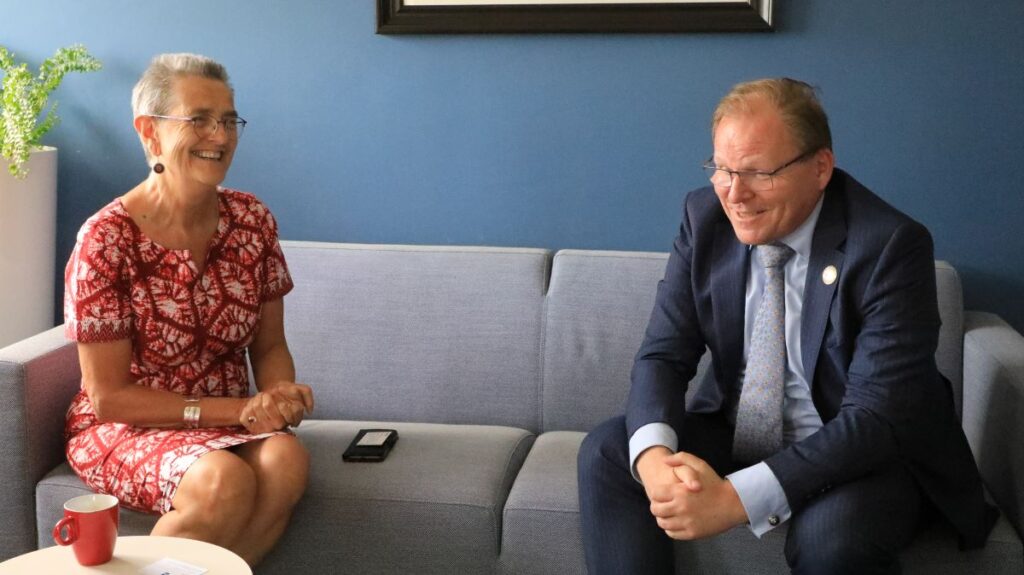 Several of the meeting's attendees shared an interest in collaborating with IFDC in the future.
Hibrahim Karambe, Office Advisor of the West African Economic and Monetary Union (UEMOA), stated, "Through the vision shared by the CEO, I can see that IFDC has developed many skills in market access for agricultural products. As UEMOA, we are really interested in the market through a collaboration field."
Hector Kpangom, Head of Project of Programme Régional d'intégration des Marchés Agricoles (PRIMA), offered his idea for collaboration: "IFDC's philosophy matches that of PRIMA. Soil health, ISFM, the cross-border market, fertilizer regulations, and land management are just some of the areas in which IFDC could collaborate with us."
Jean Pascal Kabore, Country Director of Benin and Togo for the International Fund for Agricultural Development (IFAD), noted, "I am impressed by the evolution in the activities of IFDC. The IFAD-funded programs in Benin might be very interested to collaborate; we are ready to discuss this further."
Samuel Apkovi, Coordinator for the Agricultural Competitiveness and Export Diversification Project (PACOFIDE), explained, "We are really interested in soil health, soil fertility, and the optimal use of fertilizer. These are some areas of collaboration that can definitely take place."
Overall, the van Duijn's visit to Benin proved to be a productive one.