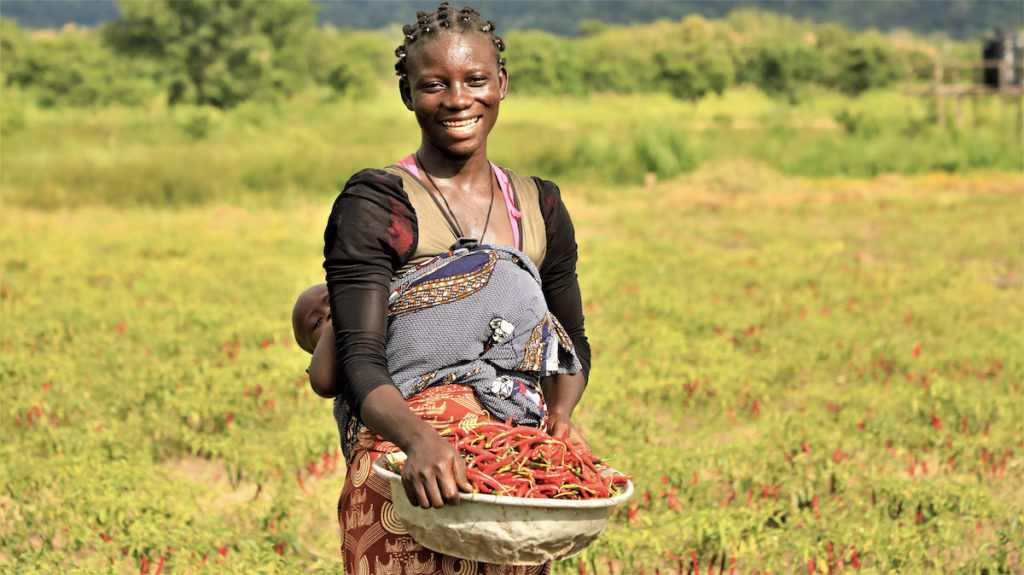 Phase 3 of the Communal Approach to the Agricultural Market in Benin (ACMA3) project (2022-2027) is financed by the Embassy of the Kingdom of the Netherlands in Benin. ACMA3 intervenes in the Collines, Donga, and Borgou departments of Benin, working in the priority sectors of maize, cassava, soy, groundnut, small ruminants, poultry, and market gardening.
ACMA3 capitalizes on the experiences, lessons learned, and achievements of the project's first and second phases. The project is aligned with the National Agricultural Development Policy, which was established by the Government of Benin and described in the Strategic Plan for the Development of the Agricultural Sector (PSDSA, 2017-2025) as well as the Government Action Program (2021-2026).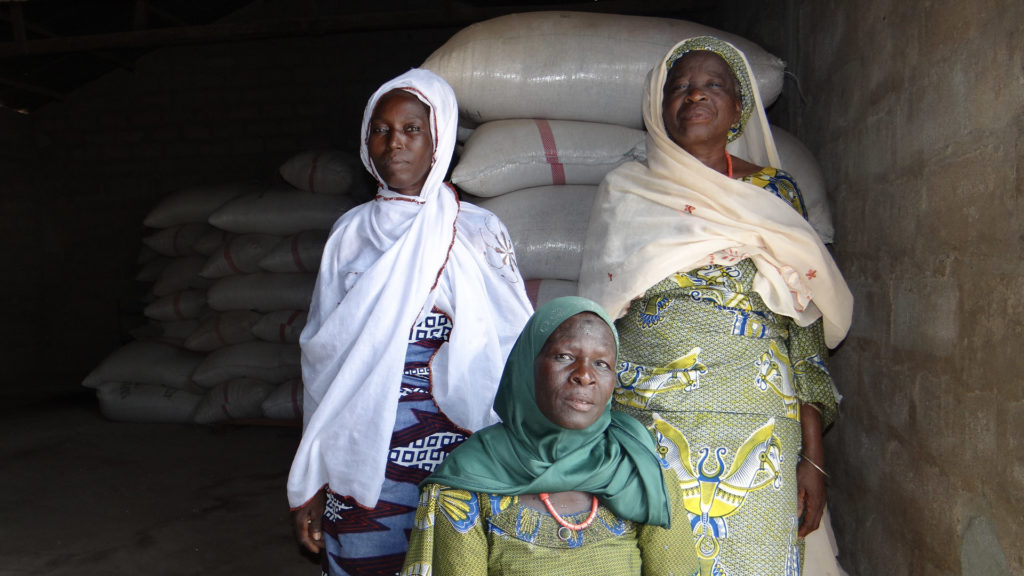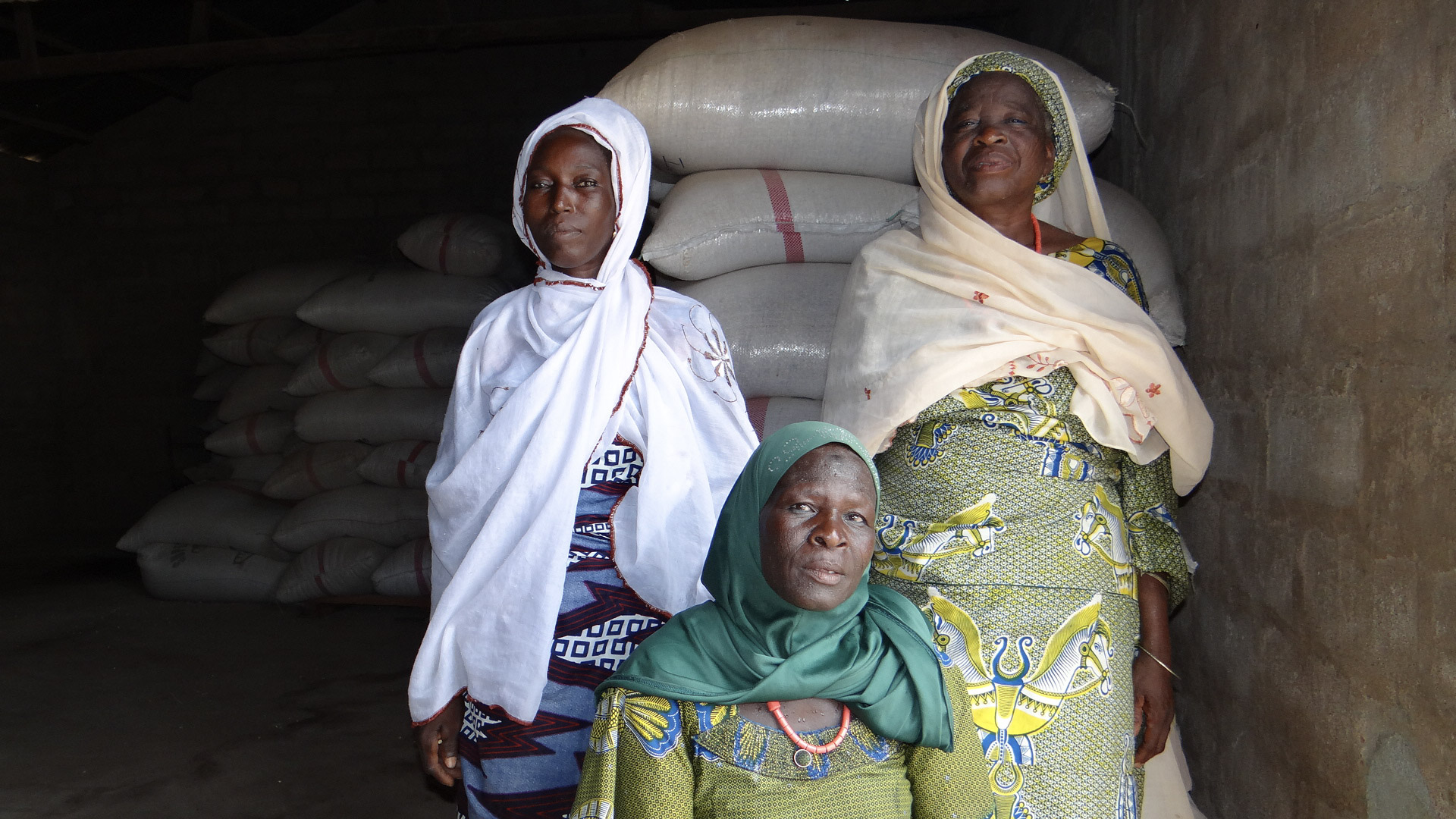 Vision
A dynamic and inclusive local economy, generating income and jobs and contributing sustainably to food and nutritional security in the context of climate change.
Objective
Facilitate systemic change aimed at sustainable income growth and job creation, supported by the emergence of a private agricultural and agri-food sector.
Implementation Strategy
The ACMA3 implementation strategy includes the establishment of a facilitating mechanism for job creation, private-sector economic development, and increased productivity. This will be achieved through support for the improvement of business relations and the promotion of climate-resilient agriculture. The facilitating mechanism includes instruments such as information and communication technology for agriculture (ICT4Ag) and strategic partnerships involving many private organizations. ACMA3 seeks to strengthen business relations among agribusiness cluster (ABC) actors. The project covers all 18 targeted communes in the Collines, Borgou, and Donga departments, reaching 44.36% of Benin's national territory.
Emphasis will also be placed on multi-stakeholder and intercommunal consultations to deal with complex issues such as conflict management, secure access to land, social stability (eradication of the rise in violent extremism), and the creation of infrastructure to drive the development of the local economy.
Three results are expected to materialize from the impact pathways of this strategy:
Increased supply of quality products from climate-resilient farms.
Increased volumes and values of processed and marketed agricultural products by agricultural producer organizations and small- and medium-size enterprises (SMEs), as well as increased turnover for indirect economic actors.
A socially cohesive and supportive local policy environment for women and youth entrepreneurship.
ACMA3 Goals
The project aims to reach the following main goals:
Impact 200,000 actors, 55% women and 40% youth, through agricultural business policies.
Bring at least 50 billion CFA francs worth of agricultural products and inputs to market.
Facilitate access to at least 5 billion CFA francs of credit.
Connect 40,000 actors with businesses that have made strategic decisions about managing their activities using information provided by ICT4Ag solutions.
Significantly increase income and yields for 140,000 economic actors.
Create 5,000 new jobs for women and youth.
Boost the use of climate-smart agriculture practices, covering at least 80,000 hectares of land.
Ensure at least 20 stakeholder organizations operate using good governance practices.
The ACMA3 program is implemented by IFDC, in collaboration with CARE Benin-Togo and KIT Royal Tropical Institute.

Contact Project Leader