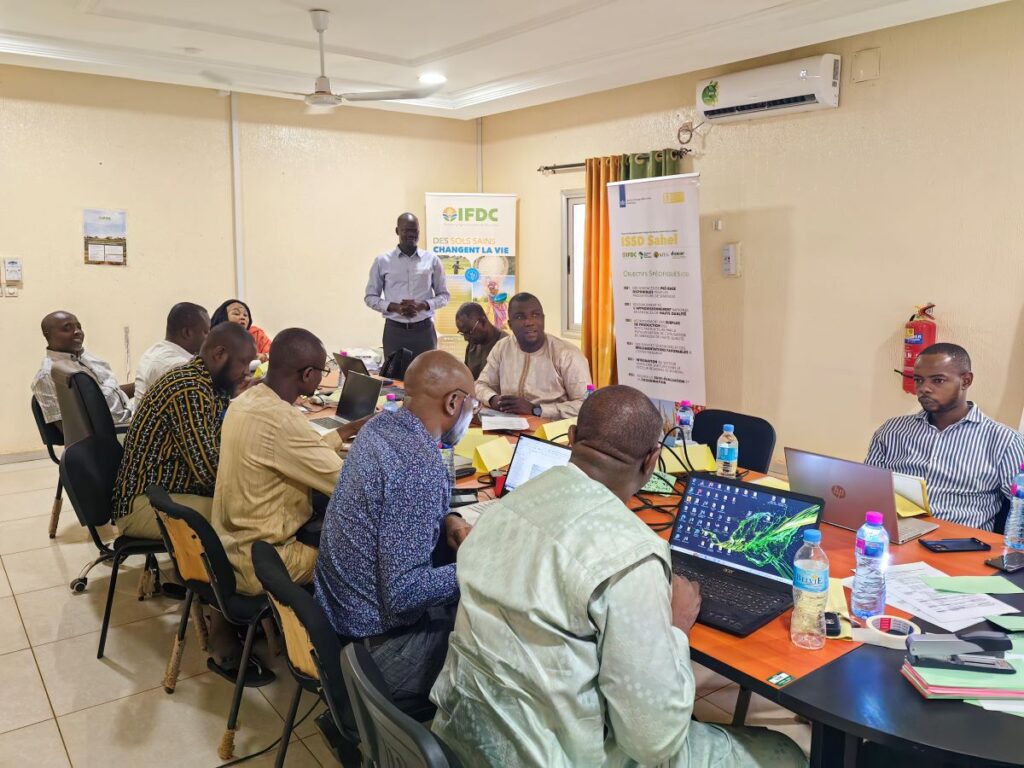 ISSD Sahel holds a collaborative workshop with various researchers and experts at the IFDC office in Niamey.
The Integrated Seed System Development Project in the Sahel (ISSD/Sahel) project organized an innovative technical workshop on adapting a digital seed tracking and traceability system to the Nigerien context. This event was held May 15-18 at the IFDC office in Niamey, bringing together key players in the Nigerien seed industry, including representatives of the National Institute of Agronomic Research of Niger (INRAN), the Directorate of Seed Control and Certification (DCCS), the Association of Private Seed Producers of Niger (APPSN), and the International Crops Research Institute for the Semi-Arid Tropics (ICRISAT), as well as international experts.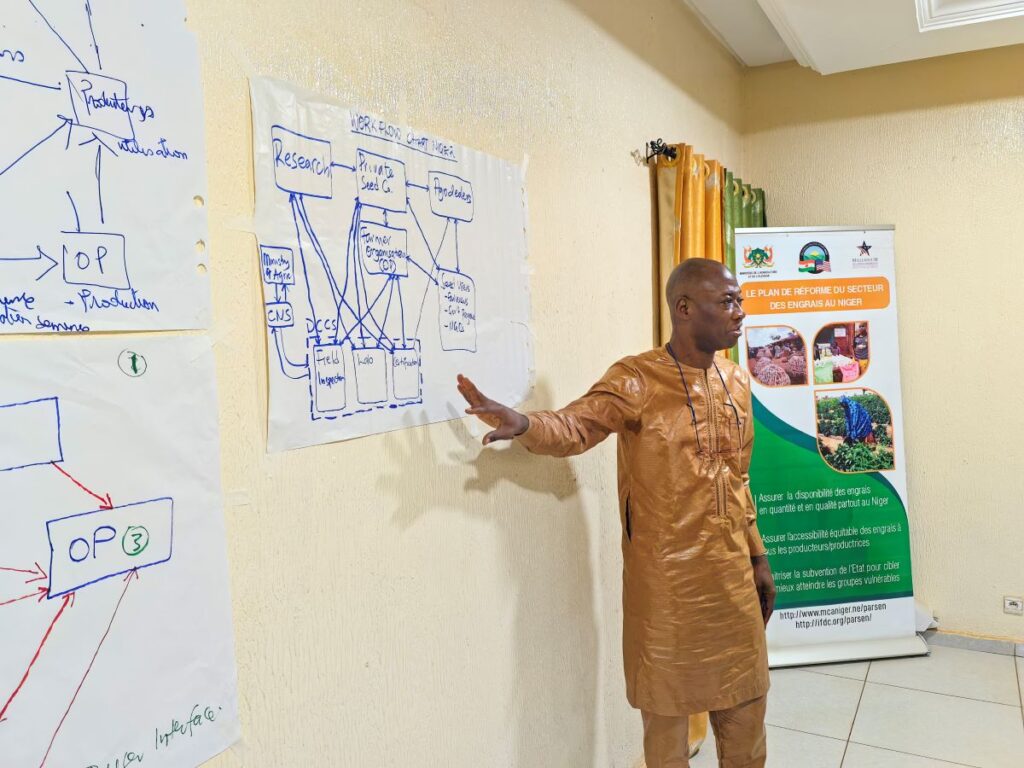 The participants were all motivated by the desire to strengthen Niger's seed value chain through technological advances. The workshop sought to raise awareness of the benefits of digitalizing the seed system and build participants' capacity to implement innovative solutions.
Topics considered during the workshop included:
Seed tracking and traceability: Thanks to digital technology, tracking and tracing seeds from production to marketing is now possible, thus ensuring their origin and quality.
Seed marketing: Digitalization offers new opportunities to promote seeds and facilitate their marketing by linking seed producers with farmers.
The workshop enabled participants to gain an understanding of the challenges and benefits of digitalizing the seed system and share their knowledge and experience in this field. Discussions and practical sessions helped identify concrete solutions for improving the seed value chain in Niger.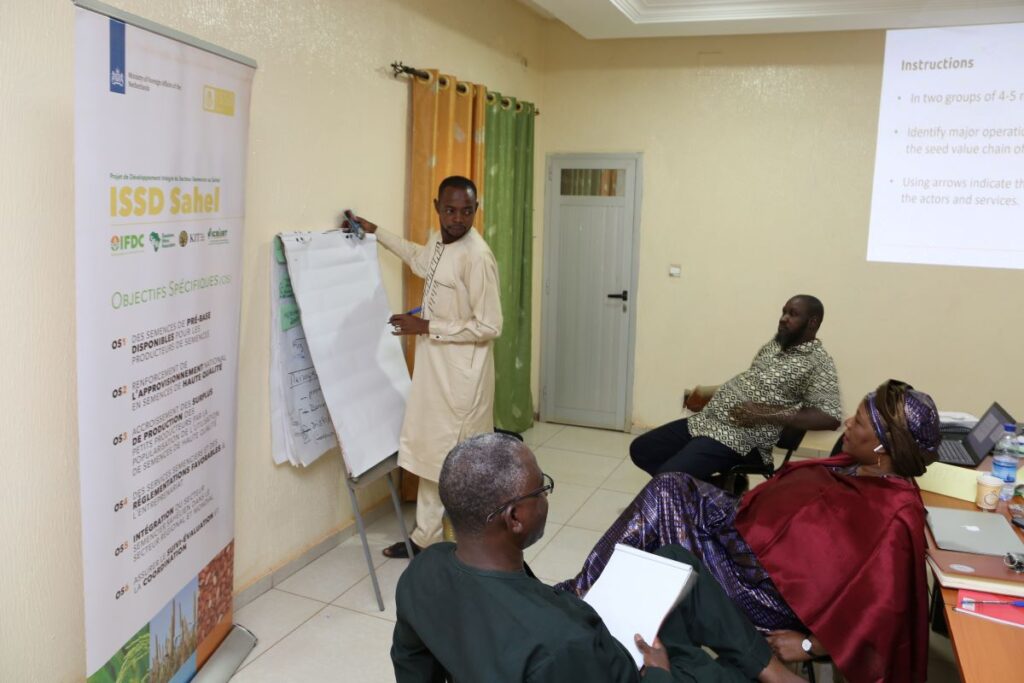 Expected outcomes include:
Establishment of a collaborative network of seed system stakeholders.
Improved access to quality seeds for farmers in Niger through digitalization of the seed system.
Capacity building of seed sector players by providing a platform for learning and exchanging new skills and knowledge.
This technical workshop marks the start of an important stage in the country's agricultural development.
By promoting the use of digital technologies in seed management, this event is offering new prospects for improving the quality and accessibility of seeds in Niger.
ISSD/Sahel (2020-2024), funded by the Embassy of the Kingdom of the Netherlands and implemented by IFDC, seeks to increase rural incomes, improve rural employment, and ensure the food and nutrition security of households in Mali and Niger.