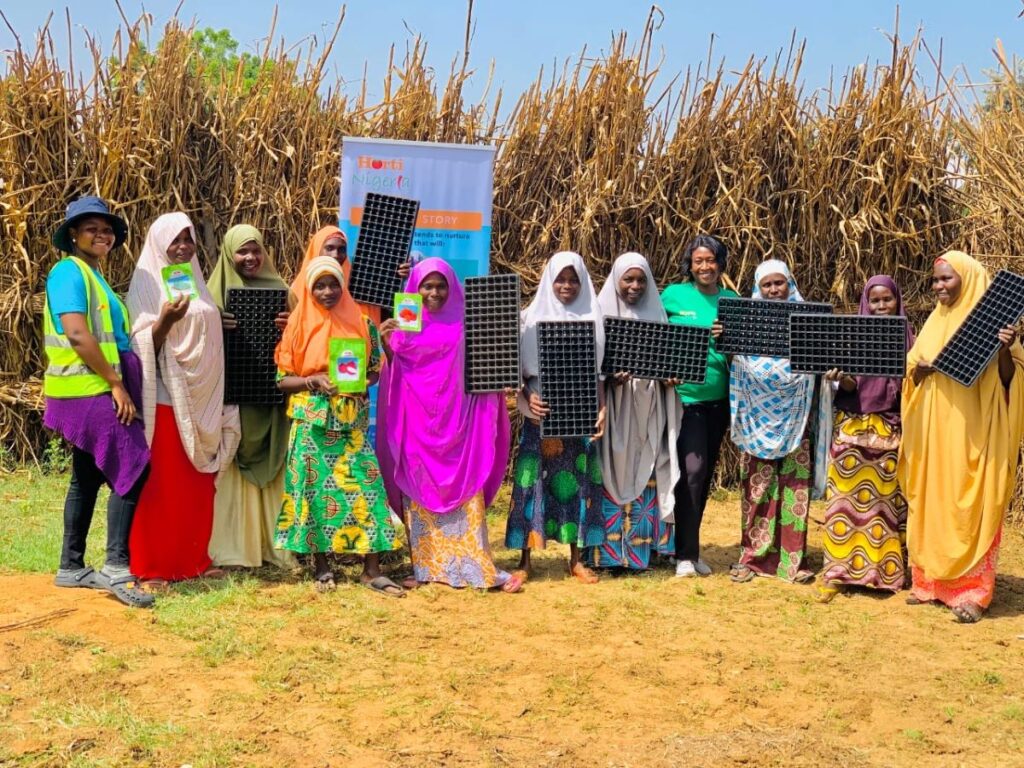 Women participants from HortiNigeria's "HerHortiVantage" training event come together to learn about and engage in seedling production.
International Rural Women's Day, celebrated on October 15, is a chance to recognize and appreciate the incredible contributions of women living in rural areas across the world. These women play a crucial role in economic and social development, and this is an opportunity to shed light on the challenges they face, while also celebrating their resilience, determination, and progress in overcoming obstacles.
Rural women are the backbone of many communities, particularly in developing countries. They are often responsible for a variety of tasks, from managing households and raising children to farming the land. Their role in agriculture is significant, as they contribute to food production, food security, and the overall well-being of their families and communities.
Despite being indispensable, rural women encounter numerous challenges. Access to education, healthcare, and economic opportunities can be limited, and traditional gender roles often perpetuate inequality. Discrimination, a lack of land ownership, and limited access to resources continue to hinder their progress.
The HortiNigeria program is committed to promoting inclusivity in the horticulture sector, with the specific aim of involving 50% youth and 40% women in all of its components. As a result, this initiative has become a catalyst for empowering women in selected local government areas within Kano and Kaduna states in Nigeria. More than 20,000 women have received training in seedling production for various crops within the value chains of tomato, pepper, onion, okra, sweet corn, watermelon, cabbage, and cucumber.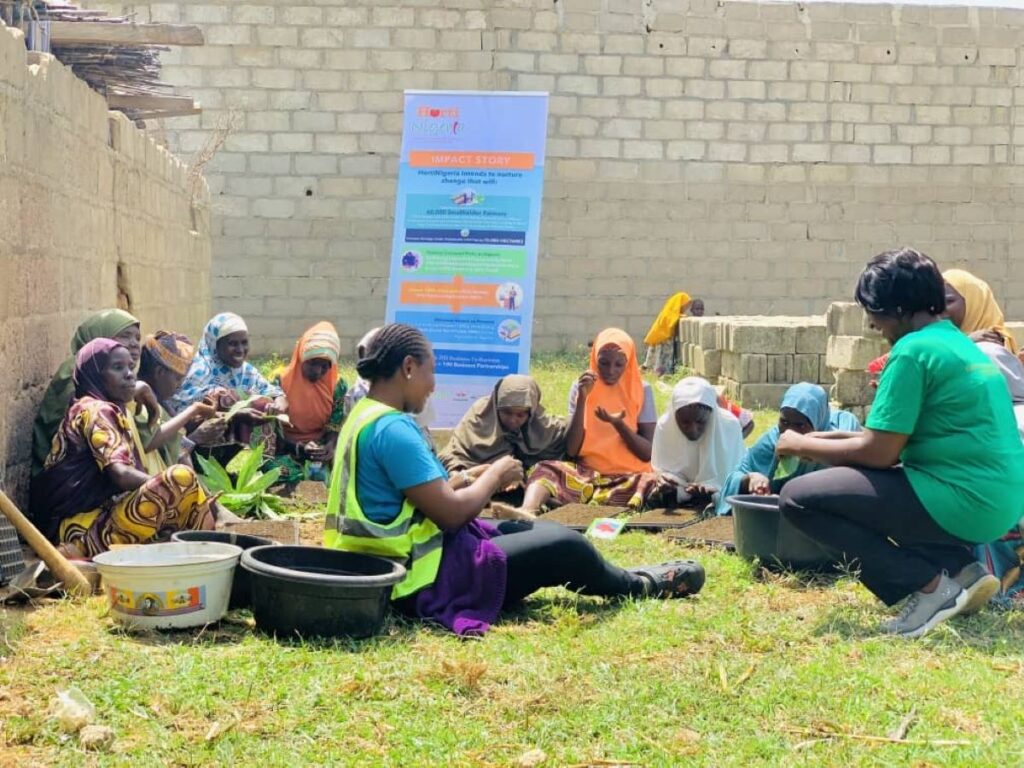 This training was part of an event known as "HerHortiVantage," which focused on empowerment and income generation, imparting the valuable lesson that participation in agriculture is not limited to farming, as there are several income-generating activities that do not require extensive land use and can be pursued from the comfort of their homes.
Women within Kano and Kaduna have come together in groups to commence seedling production as a viable business opportunity, giving them a sense of identity and purpose. Additionally, participants also initiated the process of opening bank accounts to manage their profits.
"Seedling production has brought so much, giving us a voice, a sense of purpose, with people from outside coming to us to help them produce seeds. Since this method of farming is simple and manageable, we will invest in a farm and engage in farming activities when we receive our proceeds."

Mallama aisha musa, Leader of the alheri women's group
These women have set ambitious goals for their future endeavors. Some aspire to venture into raising livestock, and others intend to expand their involvement in farming on a larger scale. Still, some women plan to continue producing seedlings, serving as suppliers to nearby seed offtakers and farmers. This initiative is not only empowering rural women, but also fostering a spirit of entrepreneurship and self-sufficiency among them.
Mallama Hadiza Ali Rabo, leader of the Nasara Women's Group, said, "Our plan is to plant seedlings, harvest, and repeat the process until it is bountiful. We want our children to go to school and have adequate school supplies. Now that we have the knowledge to reinvest, we won't just spend the money we receive. Through the group, we manage time efficiently, as we take turns looking after the seeds."
The goal of the HortiNigeria program is to build a sustainable and inclusive horticulture to boost food and nutrition security, and the rural women the program works with are playing a crucial role in ensuring this is successful. Therefore, celebrating them is extremely important. As we continue to work toward reaching this goal, we aim to create a world where rural women thrive and contribute even more to their communities and the nation at large.
HortiNigeria (2021-2025) is implemented through a consortium led by IFDC that includes East-West Seed Knowledge Transfer (EWS-KT), Wageningen University and Research (WUR), and KIT Royal Tropical Institute and is funded by the Embassy of the Kingdom of the Netherlands in Nigeria.