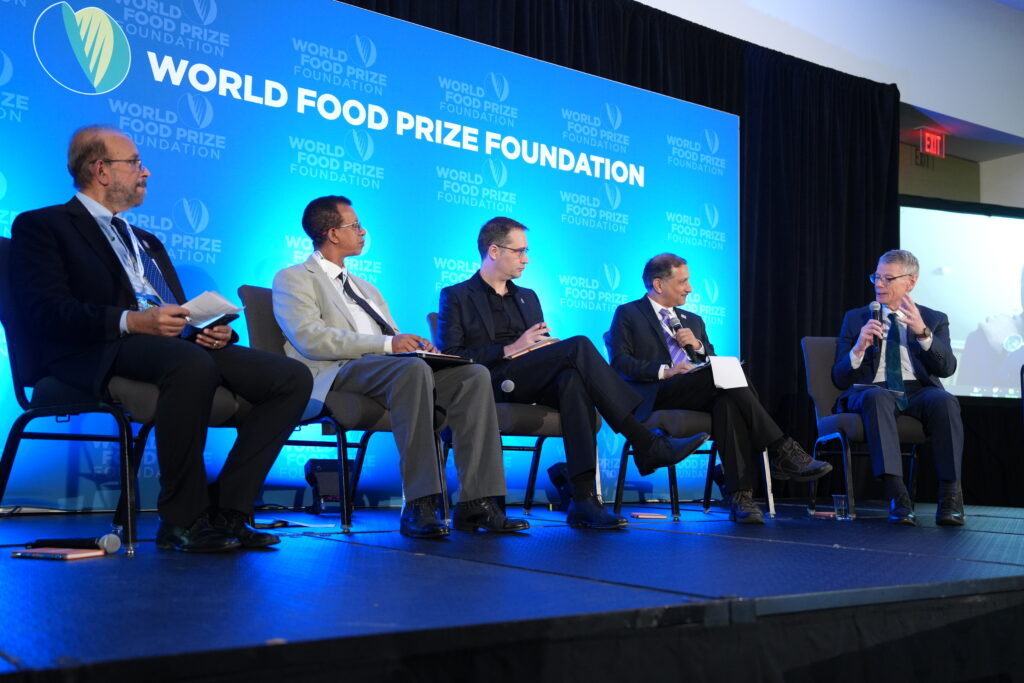 Photo by © WFPF/Matthew Putney 2023
Resilience. Innovation. Empowerment. Mobilization. Regeneration. Nourishment. These six themes guided conversations during the World Food Prize Foundation's 2023 Borlaug Dialogue, "Harnessing Change." These themes also inform the SOILS-Space to Place (SOILS-S2P) initiative, which was the topic of a high-level breakout session held on 26 October as part of the week's official program in Des Moines, Iowa. Over 1,300 participants from more than 75 countries attended this year's Borlaug Dialogue.
The breakout session, "Bringing Space to Place: Transforming African Agriculture with Better SOILS," convened an expert panel of soil scientists, agronomists, researchers, and private sector leaders to present the SOILS-S2P approach and its scalable contributions to food security, resilience, and sustainability on the African continent to an equally distinguished audience.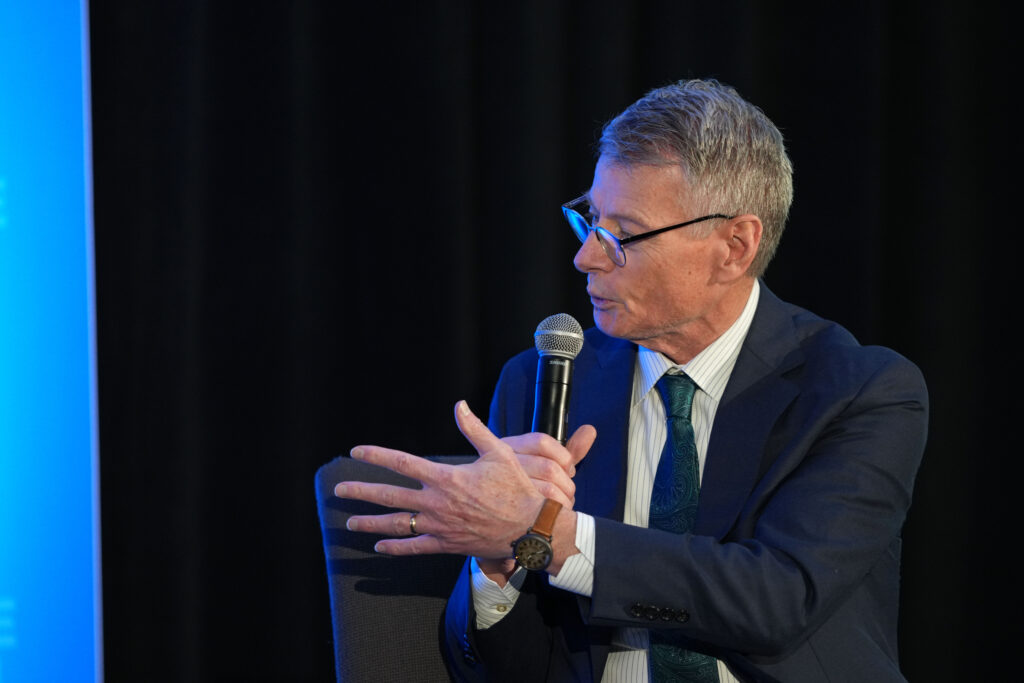 IFDC Board Co-Chair Dr. Thomas G. Coon moderated the panel, which featured Dr. Tilahun Amede, Director of Sustainable Farming, Climate, and Resilience, AGRA; Dr. Jonathan Atkinson, Head of Agronomy and General Manager, Meridian Farm Services Unit; Dr. P.V. Vara Prasad, Distinguished Professor and Director, Feed the Future Sustainable Intensification Innovation Lab, Kansas State University; Dr. Bram Govaerts, 2014 Borlaug Field Award Laureate and Director General, CIMMYT; and Dr. Upendra Singh, Vice President of Research, IFDC.
Opening the floor, Dr. Upendra Singh presented the Space to Place project. "The Space to Place project is about improving productivity, soil health, and fertilizer use efficiency." He continued, "The goal of the Space to Place project is to help bring up practical, profitable, and scale-appropriate soil and land management technologies and recommendations to improve efficiency."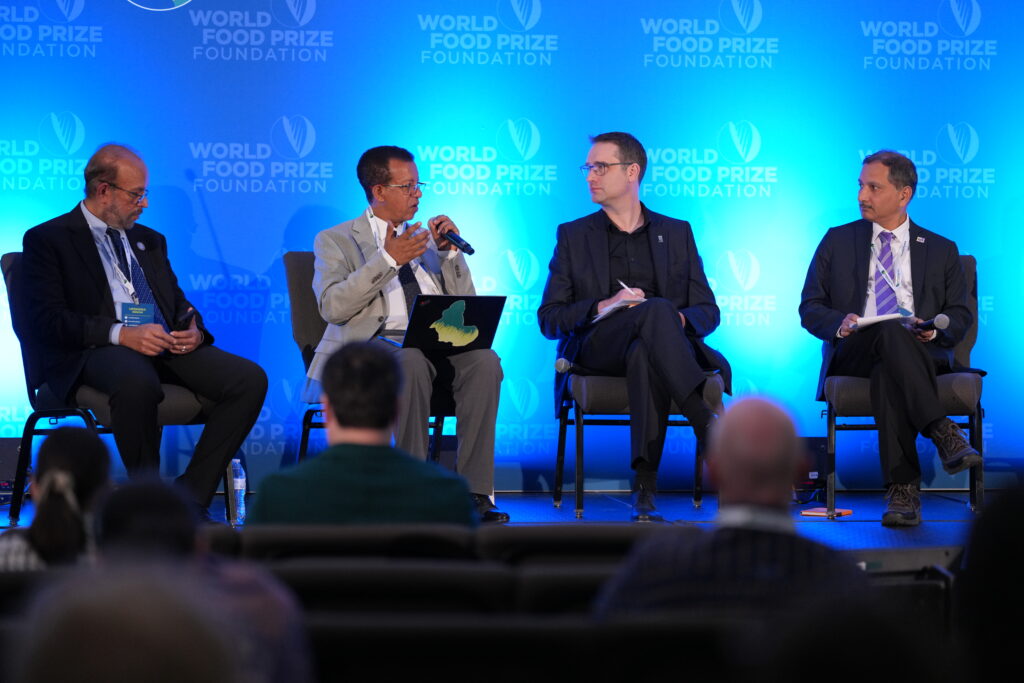 Dr. Tilahun Amede emphasized that the SOILS-Space to Place approach addresses a wide range of food systems challenges, particularly in the African context, saying, "Space to Place is about managing diversity, understanding the mosaic landscapes and needs, and making sure that technology and practices meet the demand."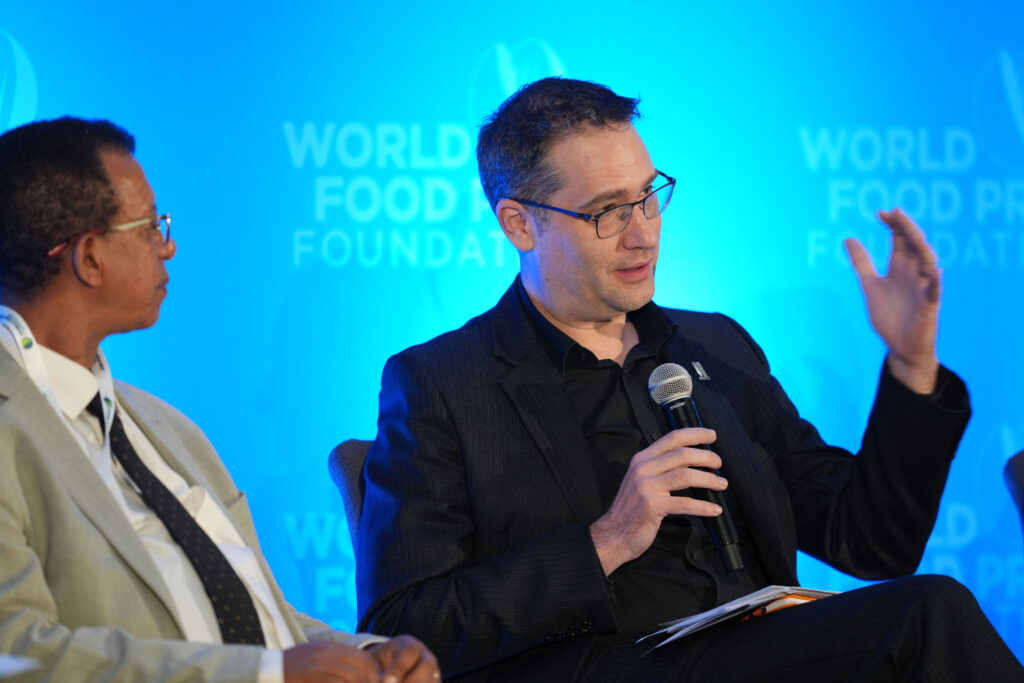 Dr. Bram Govaerts shed some light on the role that SOILS-S2P plays in regenerative approaches to the food system and improved soil health. He shared, "Space to Place is not one-size-fits-all. It is about learning to read the information, put that into a conceptual framework, and then make the best decisions to optimize that system." Govaerts continued, "For me, Space to Place is about turning data into information, information into decision-making, and decision-making into decision-taking."
Dr. Prasad explained how SOILS-Space to Place helps rebuild food systems to be more resilient to future shocks by using scientific data to inform local decisions regarding what crops to grow, what inputs to select, and what techniques to use. He stated, "Healthy soils will lead to healthy plants, which will lead to healthy animals, will lead to healthy people and ultimately healthy ecosystems."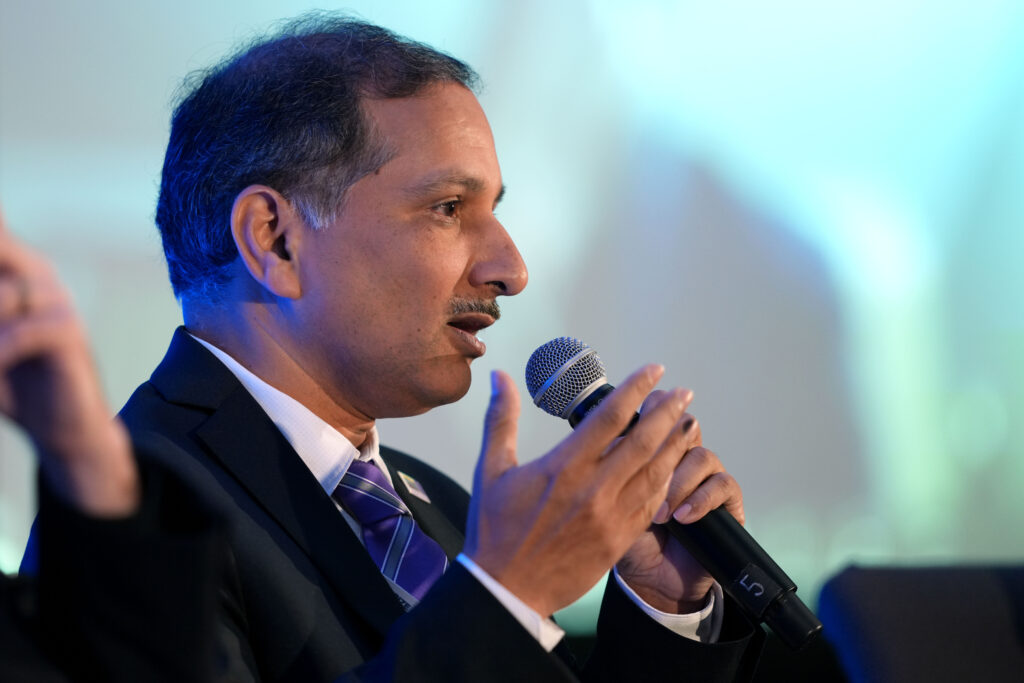 Finally, Dr. Jonathan Atkinson, who joined virtually, shared how private sector partners like Meridian benefit from collaborations like SOILS-Space to Place. He reiterated, "What Space to Place does is connect communities. It's meant to be collaborative and engaging, which is the key differentiator from programs that have preceded Space to Place."
SOILS-S2P has major implications for the future of agriculture in Africa. With its scalable model and anticipated results, the initiative has the potential to transform African food systems SOILS-S2P intends to fine-tune fertilizer recommendations for eleven African countries, reduce fertilizer wastage by 60%, and support better access to fertilizers for approximately 4-5 million smallholder farmers. The model, if sufficiently scaled, could inform pan-African solutions for increasing nutrient use uptake and efficiency, agricultural productivity, sustainability, and farmer profits.
IFDC would like to thank our Borlaug Dialogue breakout session moderator, panelists, attendees, and the World Food Prize Foundation for prioritizing food security, resilience, and sustainable productivity growth as we seek to harness change and feed a hungry world.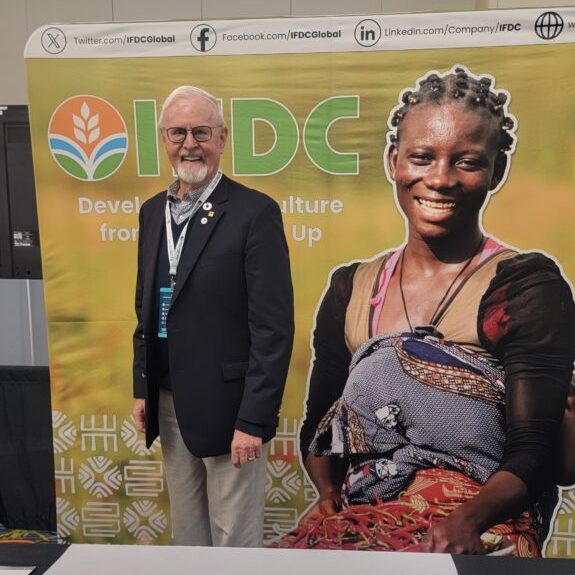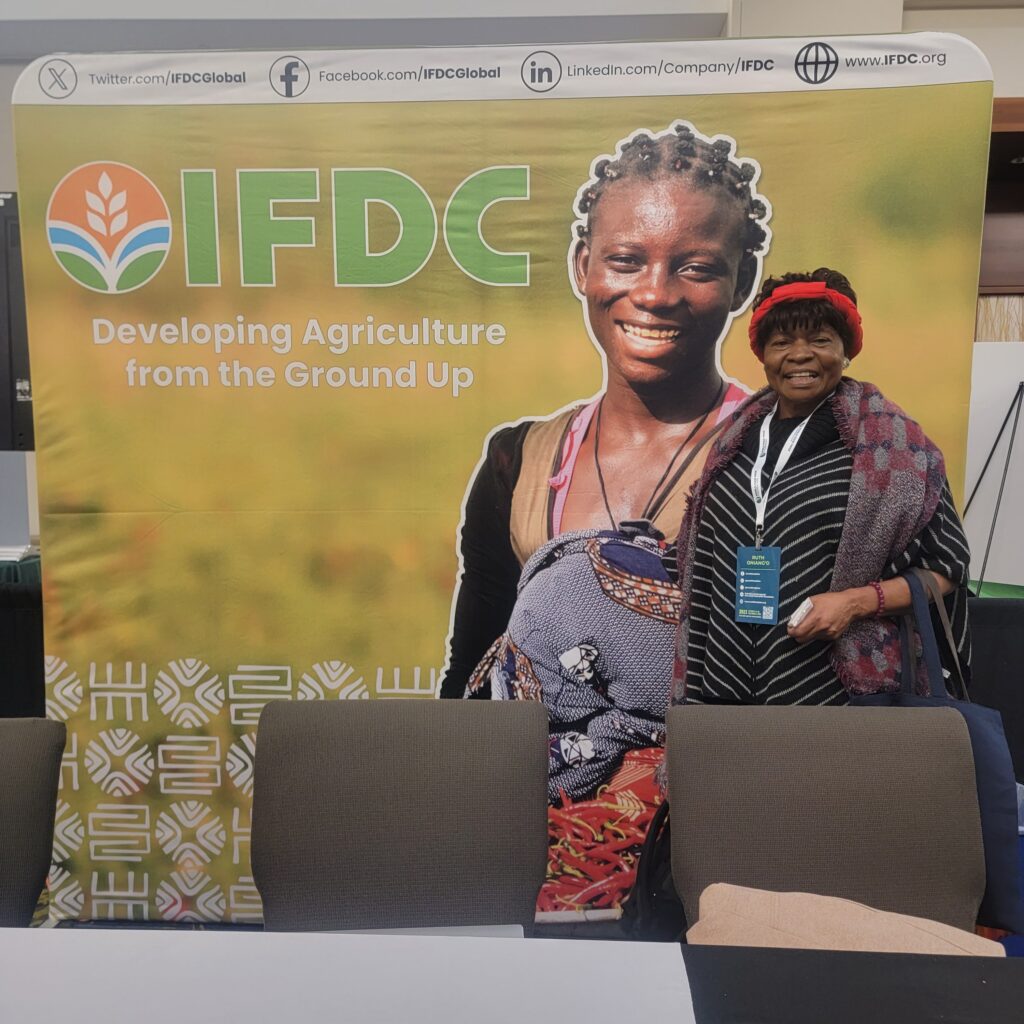 IFDC at Borlaug Dialogue
Did you stop by the IFDC booth this week? Thank you for introducing yourselves to our team and learning more about the SOILS-Space to Place initiative and our mission in action.
Please sign up for our newsletter to stay informed.
More about SOILS-S2P
SOILS-S2P is an innovative strategy for addressing global food security and soil health issues. Funded by the American people through the USAID Bureau for Resilience, Environment, and Food Security, SOILS-S2P highlights a model of collaboration and forward-thinking approaches. The initiative supports collaboration among research- and development-minded public and private partners, including AGRA, CIMMYT, Kansas State University, and Ma'aden.
SOILS-S2P connects advanced technology, like GIS-based data, with local knowledge, empowering communities to make informed decisions regarding soil health and agricultural practices. The remarkable results achieved, including yield increases of 40-200% and substantial reductions in fertilizer wastage, underscore this approach's effectiveness.
Its potential for global scalability sets SOILS-S2P apart. The initiative demonstrates how we can collectively address multifaceted challenges from the impacts of crises, conflicts, and climate change, by fostering collaboration and implementing innovative solutions.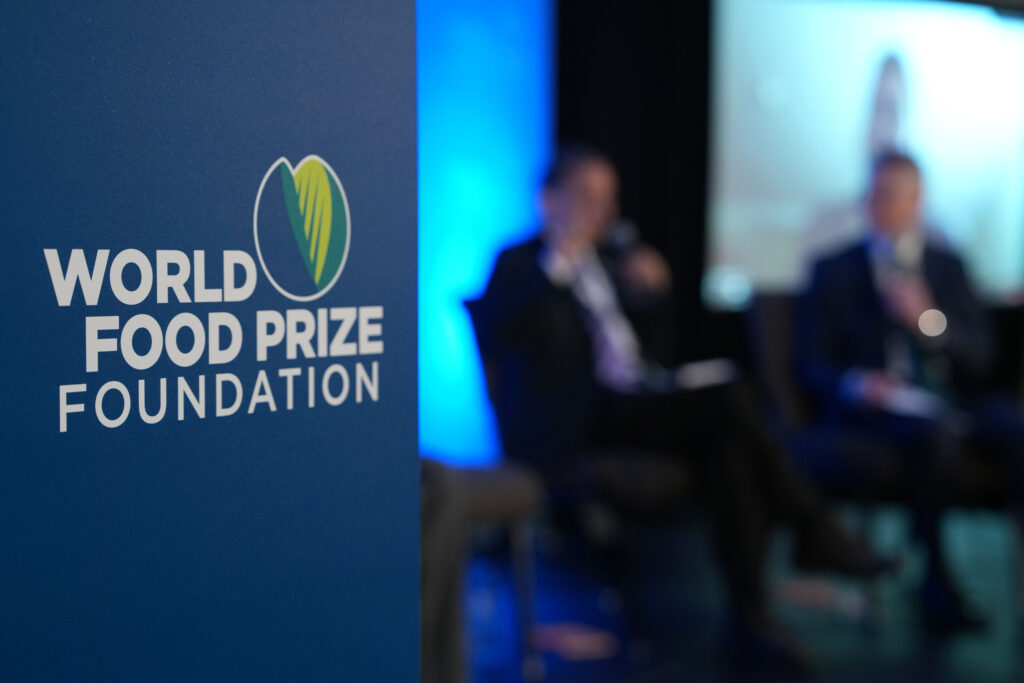 More about the World Food Prize Borlaug Dialogue
The Borlaug Dialogue brings together individuals from more than 65 countries to address innovative issues related to global food security and nutrition. Through the Borlaug Dialogue, the World Food Prize Foundation helps build alliances in the struggle against world hunger and malnutrition, exploring topics such as climate-smart agriculture, potential climate change impacts on food's nutritional qualities and just transitions on the path to Net Zero.