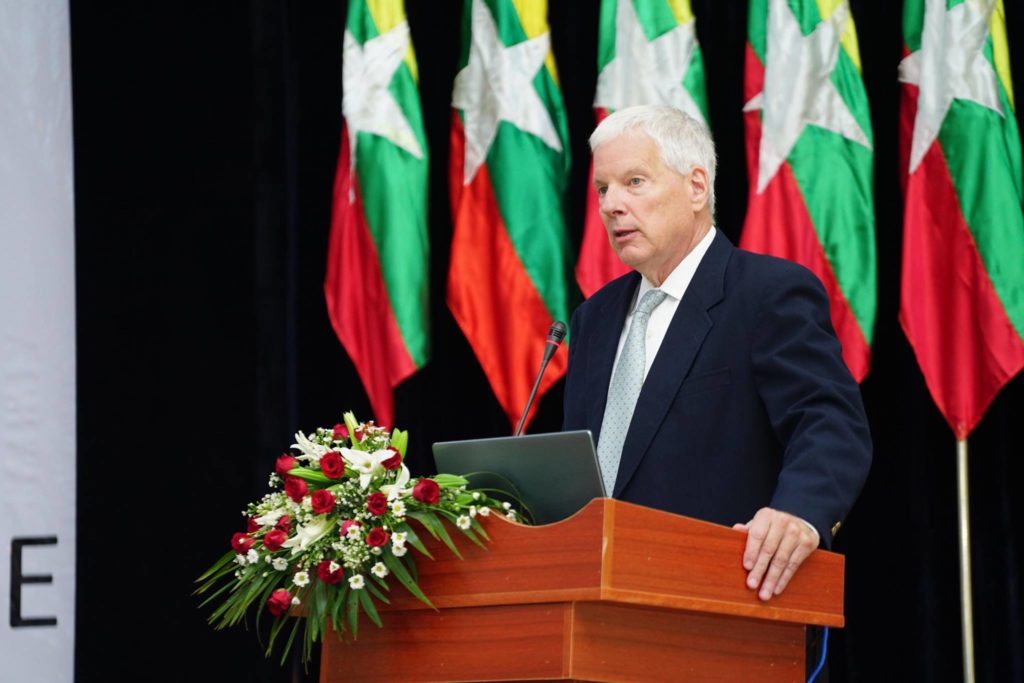 Proceedings of the Myanmar Soil Fertility and Fertilizer Management Conference are now available. The conference was held October 18-19, 2017, in Nay Pyi Taw, Myanmar. Agricultural experts discussed how to increase the nation's agricultural productivity and keep its soils healthy. Researchers presented 28 papers covering soil fertility and crop nutrient management, environmental impacts of fertilizer, fertilizer quality, fertilizer recommendations, and farmer extension methods.
Following the conference, government leaders and industry representatives attended a workshop on a soil fertility and management strategy for Myanmar. IFDC and the Department of Agricultural Research (DAR) of the Ministry of Agriculture, Livestock and Irrigation hosted the events, with funding from the United States Agency for International Development (USAID) and the Australian Centre for International Agricultural Research (ACIAR).
Click here to download the conference proceedings. The presentations given at the conference can be accessed here.