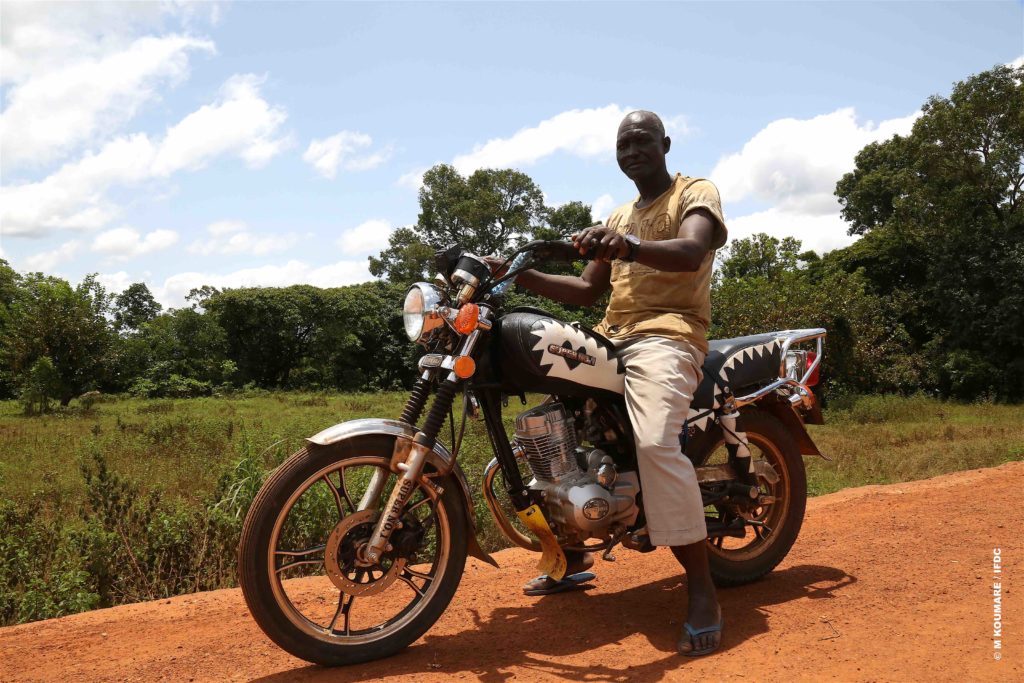 Two years ago, Bakary Traoré, a 61-year-old farmer from Bimbougou, Mali (located 45 km from Sikasso), benefited from an IFDC training on fertilizer deep placement (FDP) and micro dosing (MD) technologies. As a wise entrepreneur, he did not hesitate to invest
"I understood from the outset that with these technologies, I will buy less fertilizer. Which means I'm going to save," Bakary said.
Each year, at the end of the harvest, he calculates his business expenses to help track his income. Previously, using traditional farming practices in his 0.7-hectare okra field, he earned less than 150,000 FCFA (about $272), but with the application of FDP technology, he has increased his income fivefold.
"[With the new technology], I earned 850,000 FCFA [about $1,545], excluding costs. Which allowed me to buy lot of things," Bakary continued. Overall, his net profit was 675,000 FCFA (about $1,227).
In addition to their agronomic benefits, FDP and MD technologies promote job creation. The harvesting of okra in Nimbougou lasts 3 months. Usually, Bakary hires 2 women of the village twice a week during this time, each earning 1000 FCFA/day (about $2/day). But for the first time, during the last season, instead of employing only 2 women, he hired 10 women, who each made 1000 FCFA/day.
The success of this first year enhanced Bakary's ambition. In order to pull ahead of the next winter season and the dry off-season, he bought 10 bags of urea for his cornfield and 10 bags of granules for his okra plot. Once all the farm inputs were purchased, he was still able to buy a new motorcycle. Truly FDP has changed his life.
From 2016 to 2018, more than 3,700 producers, including 2,500 women, have used FDP in vegetable farming as a result of the generous contributions of the American people through the USAID FDP-MD Project.