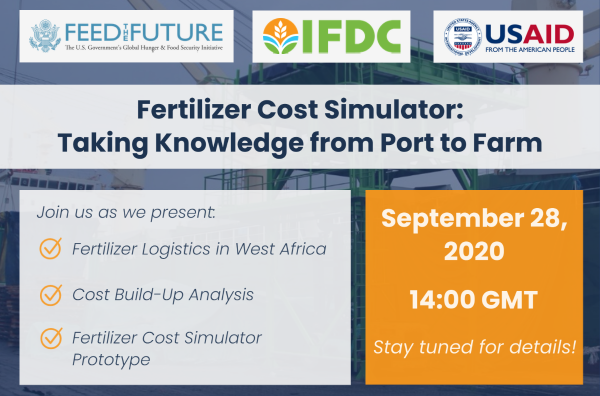 In its efforts to enhance growth in the fertilizer sector, the Feed the Future Enhancing Growth through Regional Agricultural Input Systems (EnGRAIS) Project for West Africa conducted a study to describe the fertilizer logistics chains, import and distribution procedures, and to provide accurate fertilizer cost build up along selected ports and trade corridors that are suppling most of the fertilizers to small holder farmers in West Africa.
As a side product of these studies, EnGRAIS developed a prototype of a fertilizer cost simulator that can be used to evaluate the costs of any fertilizers imported to the region, whether for straight commodity fertilizers, compounds, or blended fertilizers of any grade, from FOB to retail prices, using various logistic routes (for example, comparing port costs), and options (for example, bulk vs. bagged, port vs. in-country blending).
This webinar presents the deliverables of the first phase of the cost build up study to enable fertilizer sector stakeholders in the region to exploit the study to improve the situation of fertilizer logistics.
Webinar Recording
Presentations
Cost Build-Up Reports
Rapport de structure des coûts logistiques