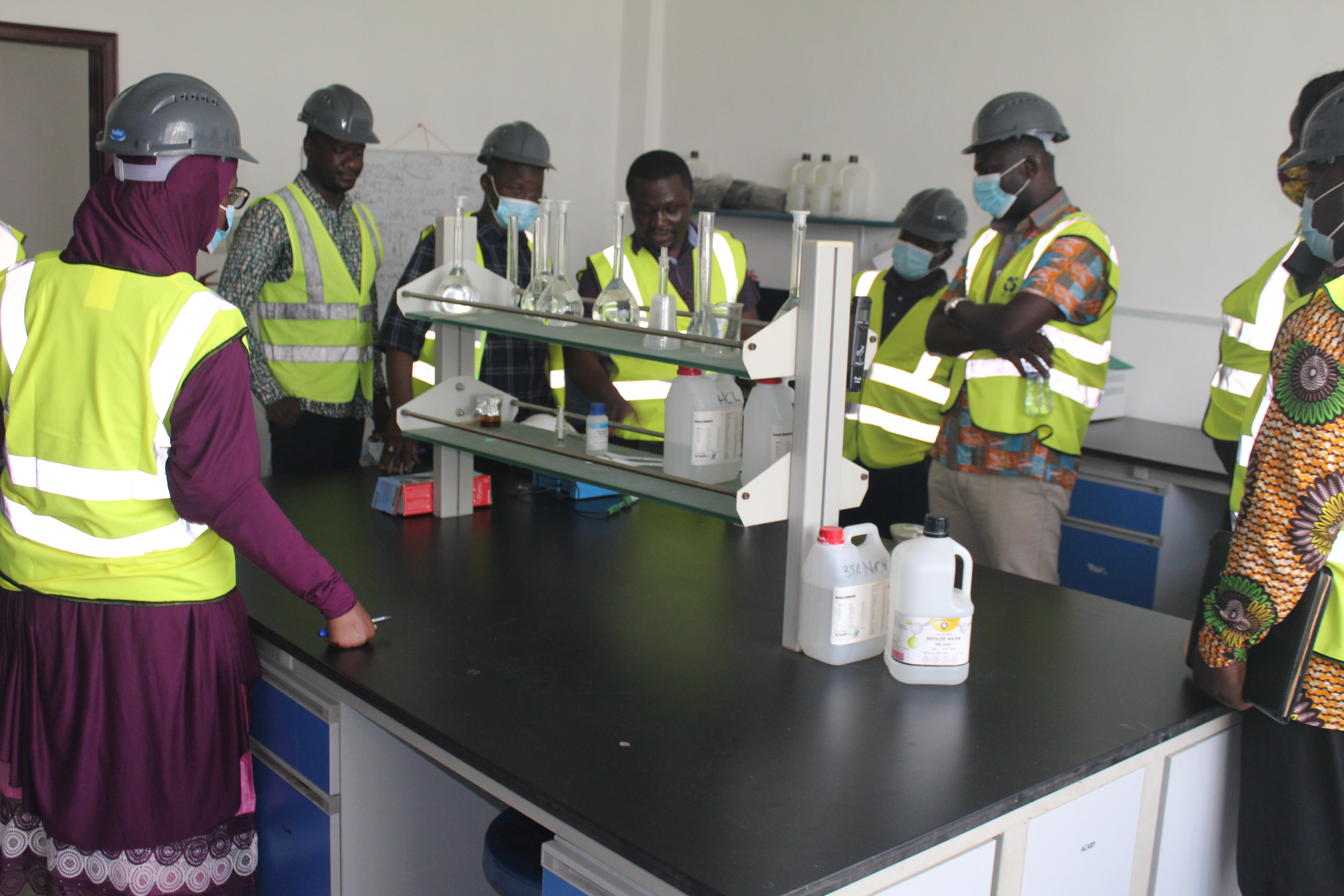 The Enhancing Growth through Regional Agricultural Input Systems (EnGRAIS) project for West Africa continues to support ECOWAS Member States in implementing Regulation C/REG.13/12/12 to regulate fertilizer quality across the region through strategic partnerships with key stakeholders and governments. For almost three years, EnGRAIS has worked consistently on national fertilizer sector reform and advocated for the publication of the regional regulation in official national gazettes.
EnGRAIS has provided strong backstopping and technical support to the Niger Fertilizer Sector Reform Project (PARSEN), funded by the Millennium Challenge Corporation/Millennium Challenge Account (MCA), to develop, review, and adopt country-specific fertilizer supporting regulations and facilitated a workshop for members of the National Committee for Fertilizer Control and representatives from PARSEN and MCA-Niger to review and revise Decree N° 2016-304/PRN/MAG/EL, which highlights implementation modalities of ECOWAS Regulation C/REG.13/12/12.
EnGRAIS has supported the drafting and signing of nine fertilizer regulations, which align with the ECOWAS regulatory framework, including Act No. 2020-03 on punishment for offenses relating to the manufacture, import, export, and sale of fertilizers in Niger, making it one of the first countries in West Africa to establish a policy to punish violations of the fertilizer regulations, after publication of Regulation C/REG.13/12/12 in its official gazette and in country implementation. Similar efforts led to the Government of Cape Verde publishing the regional regulation in its official gazette on December 18, 2020, making the country the 13th ECOWAS Member State of 15 to do so.
EnGRAIS collaborated with PARSEN to help Niger become the first country in West Africa to review the structure of its Ministry of Agriculture and Livestock and establish a national regulatory body, the Directorate of Fertilizer Inspection and Quality Control (DICE), after aligning its regulations with those prescribed by ECOWAS. At PARSEN's request, EnGRAIS facilitated a study tour for officials of DICE and MCA to Burkina Faso and Ghana, countries with strong experience in the implementation of the ECOWAS regulation.
"With technical support from EnGRAIS, we are on the right path to reforming our fertilizer sector to implement a regulatory system harmonized with the ECOWAS fertilizer regulations," says Mr. Souleman Roufai Kane, Director for Fertilizer Inspection and Quality Control, Niger. "We will develop an efficient and sustainable system that will ensure that quality fertilizers are available and accessible to farmers in all regions of the country."