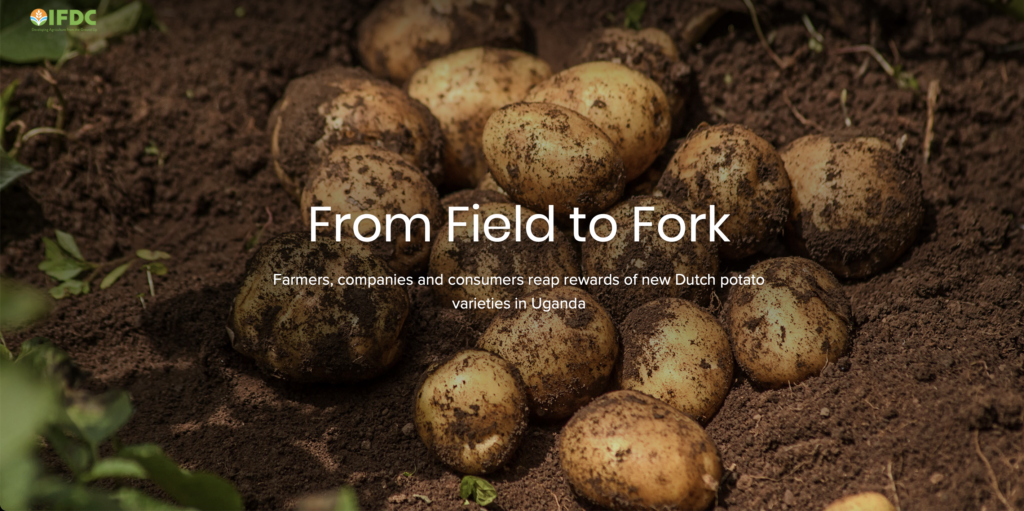 Our Resilient Efficient Agribusiness Chains in Uganda (REACH-Uganda) project just released an interactive story on working with New Bukumbi Coffee (NBC) to provide smallholder farmers with new Dutch potato varieties. These new high-yielding varieties increase profitability for all actors along the potato value chain in Uganda; from farmers to companies to consumers, all reap the benefits of new Dutch potato varieties in Uganda.
"We are a coffee processing company that made the decision to introduce a potato value chain to benefit farmers both nutritionally and financially."

David Baingana, Managing Director of NBC
With higher yields, greater disease resistance, and existing demand from potato processing companies, such as Psalms Food Industries Ltd., these new varieties have the potential to improve incomes and livelihoods for farmers in rural Uganda while also boosting food security and nutrition.