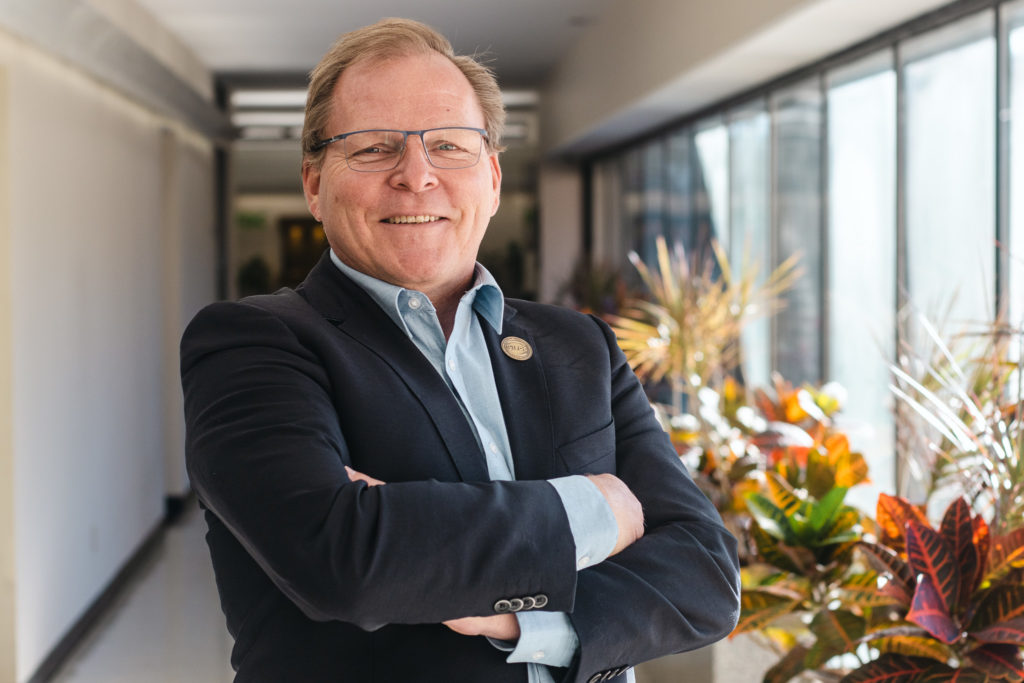 Van Duijn will assume leadership in January 2023.
The International Fertilizer Development Center (IFDC) Board of Directors and staff are pleased to announce the appointment of Henk van Duijn as President and Chief Executive Officer (CEO). Van Duijn will assume his position and new responsibilities on January 1, 2023.
Van Duijn brings more than 30 years of experience in agriculture and international development, with a focus on Europe, Africa, and Asia. He has led an impressive portfolio of programs that empower agribusinesses to access and benefit from profitable markets. Prior to his selection as IFDC President and CEO, van Duijn served as Vice President, Corporate Services, and Chief Operations and Finance Officer at IFDC. Before that, he headed the 2SCALE program (2019–2021) and served as CEO of Bopinc (2014–2019). As a diplomat and civil service director in the Netherlands, van Duijn led the design, startup, and implementation of large-scale interdisciplinary programs as well as national and international public-private partnerships in Europe, Africa, and Asia. He holds a master's degree in Land and Water Management from Wageningen University & Research.
Outgoing IFDC President and CEO Albin Hubscher will retire after four years of deftly leading the organization to a renewed commitment to soil health. He was instrumental in formulating IFDC's plan to develop a global innovation center that will design and scale next-generation soil health and plant nutrition innovations.
Hubscher praised his successor, saying, "Henk's reputation for leading organizations to achieve great things precedes him in this appointment. I am confident that he will continue to build IFDC's momentum as a thought leader in soil health and fertilizer technology, for which he has already been a prime force."
Dr. Rudy Rabbinge, IFDC Board Chair and Professor Emeritus at Wageningen University & Research, announced van Duijn's appointment during a staff reception hosted by the IFDC Board on October 26, 2022. Rabbinge encouraged staff to "use this as an opportunity to maintain our organization's momentum." He continued, "As an international mission-based entity, we are uniquely positioned to address the severe problems of deteriorating soil health and plant nutrition due to geopolitical tensions and the war in Ukraine, and to continue promoting soil health, food security, and farmer livelihoods around the world. I believe that Henk will catalyze our efforts."
Upon accepting the appointment, van Duijn told IFDC leadership and staff, "I thank Albin for his dedicated service to the institution of IFDC, to our staff, and, most importantly, to the smallholder farmers, agro-entrepreneurs, and their families, for whom we exist. Thanks to Albin's efforts, IFDC is well-positioned to lead global innovations in soil health and food security. Now, it is time for us to move confidently in the direction set for us. I am honored and privileged to walk with you all."
###
Contact: James Thigpen (256-381-6600, jthigpen@ifdc.org, @IFDCGlobal)
IFDC is an independent non-profit organization that combines innovative research, market systems development, and strategic partnerships to identify and scale sustainable soil solutions for improved food security and livelihoods around the world.