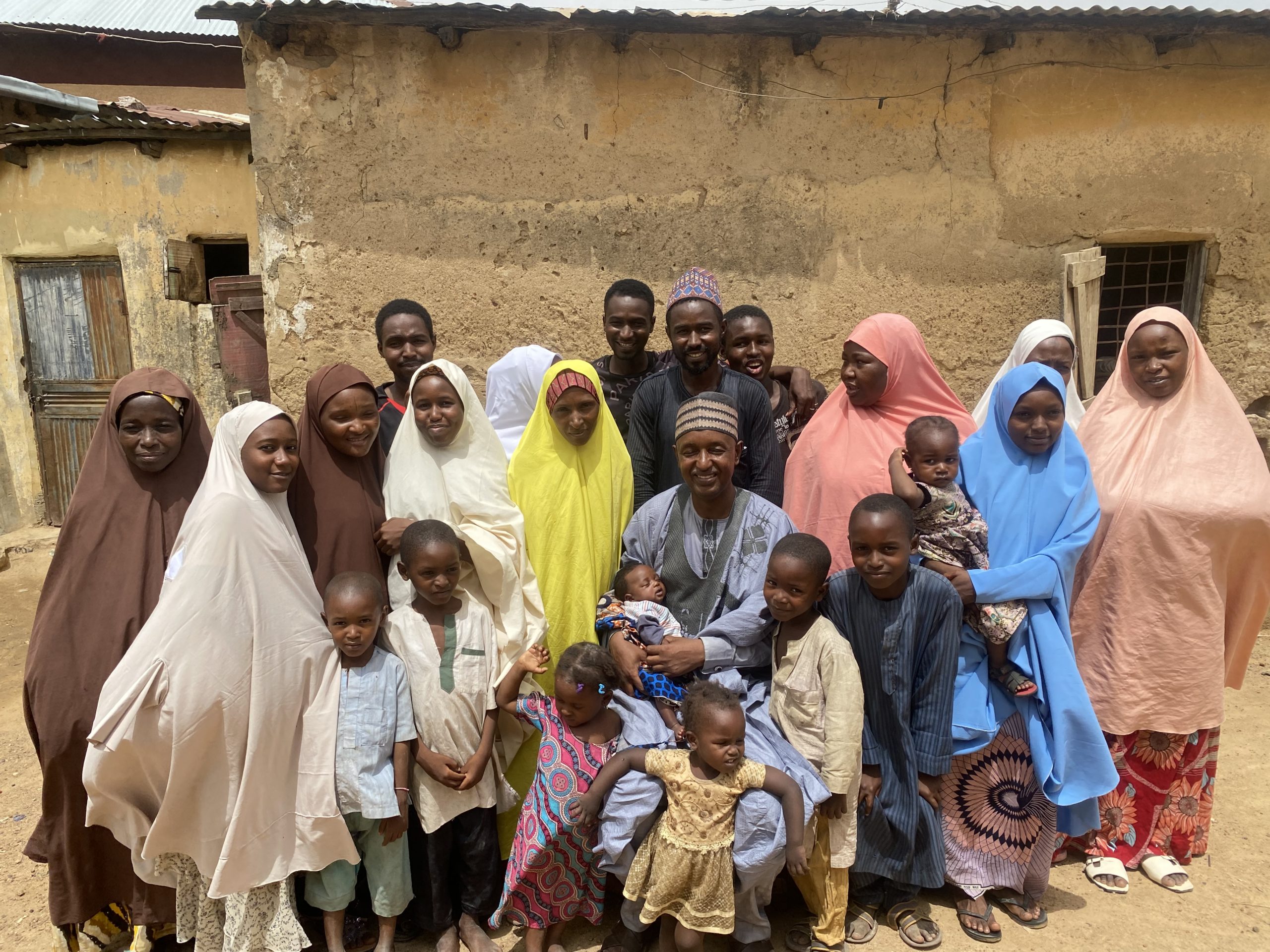 Fifty-seven–year-old Abdulrazak Dogara wondered how he would cover his children's needs for the new school term. The holiday would soon be over, and he would need to pay school fees for all his children. He would also have to replace some of the supplies that had been misplaced during the farming season. The economy had been tough. His farm cooperative's investment had gone under. How would he be able to address this with a new baby on the way? How would he continue to provide and care for his large, extended family? The pressure was high, but he loved all of his family members. He enjoyed the tales his children shared with him after school, and he loved seeing how their eyes lit up whenever they saw him returning from the field.
"Now I measure my field, use hybrid seeds, and have been linked to a guaranteed market that helps me adequately plan and budget for my needs. This has definitely improved my livelihood."
Deep in thought, Abdulrazak suddenly heard Aisha, his second youngest child, screaming, "Baba Oyoyo!"
"Haba, Aisha, kin ba ni tsoro!" — Whew, Aisha, you scared me! —he said to his two-year-old daughter, who was running to hug him after visiting one of her aunts.
As he picked her up and put her on his lap, Abdulrazak's phone rang. It was Alhaji Rabiu, the chairman of the National Tomato Growers, Processors, and Marketers Association (NAPTAN). What does he want now? Abdulrazak asked himself. He knew he had already paid his dues for the month. Or did they not receive the payment?
Exchanging greetings, Abdulrazak forced himself to sound cheerful. Still, the chairman knew something was wrong. Alhaji said, "How is everything, Abdulrazak? We missed you today at the association meeting. That is very unlike you, as the organizing secretary."
"Wow! I forgot that was today," said Abdulrazak. "I've had a lot on my mind."
Alhaji continued, "I'm calling to update you with very good news, and I hope it cheers you up! A new program called HortiNigeria is being implemented in Kaduna, Kano, Ogun, and Oyo states to facilitate a sustainable and inclusive horticulture sector to promote food and nutrition security. One of the program's staff was present in today's meeting, and he explained that they had signed a partnership agreement with Tomato Jos."
"Wow, this is great," Abdulrazak said, with genuine excitement.
Laughing at the other end, Alhaji continued, "I haven't even finished yet. The program wants to work with farmers in Kaduna State by linking us to Tomato Jos and training our members to ensure we can meet the company's supply requirements."
"Alhaji Rabiu, you have indeed made my day. When can we start this? I am in dire need of money," replied Abdulrazak. "You know the new school session is fast approaching, and I have a large family to feed."
---
Three months later, Abdulrazak is proud to have participated in and benefited from the partnership between HortiNigeria and Tomato Jos. Abdulrazak had gained valuable knowledge on tomato production and received training on modern practices that led to increased yields. This allowed him to meet Tomato Jos' requirements and deliver a quality product.
Abdulrazak explained, "Since I ventured into farming, I never used to measure my land. This made it hard to tell whether my productivity was good enough. Now I measure my field, use hybrid seeds, and have been linked to a guaranteed market that helps me adequately plan and budget for my needs. This has definitely improved my livelihood."
Abdulrazak cannot wait to make his next delivery to Tomato Jos and has already started making plans.
HortiNigeria is funded by the Embassy of the Kingdom of the Netherlands in Nigeria and implemented by the International Fertilizer Development Center (IFDC), East-West Seed Knowledge Transfer (EWS-KT), Wageningen University and Research (WUR), and KIT Royal Tropical Institute.