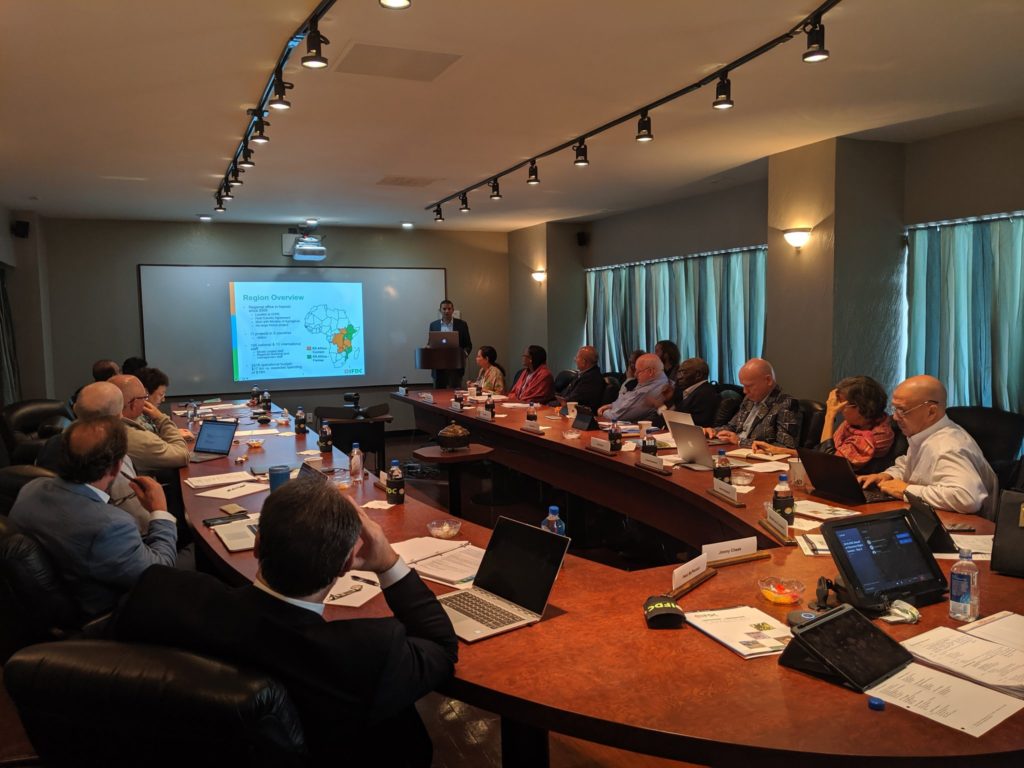 Alexander Fernando, deputy director for IFDC East and Southern Africa, presents an update to the board of directors.
IFDC held its 45th Board of Directors' meeting on September 17-19, 2019, at its headquarters in Muscle Shoals, Alabama. The 12-member board, representing the public and private sectors and IFDC's regions of influence, meets once a year to review the organization's work and set the stage for the next year of activities. During this time, the board is joined by IFDC project leaders, regional directors, and other lead staff to share and learn from activities from the past year and discuss IFDC's approach to tackling emerging challenges in global agriculture.
Board members from Canada, Ethiopia, France, India, Kenya, Turkey, Uganda, and the U.S., including an observer from the United States Agency for International Development (USAID), reviewed and provided helpful input to the new IFDC Strategy under development, which is to be released later in the year. In addition, the IFDC Board reviewed the progress of the annual workplan and budget. Project managers of the four largest IFDC projects (2SCALE, EnGRAIS, LIFT and PAPAB) presented updates on their implementation. The IFDC management team updated the Board on operational progress achieved as of August 2019.
"The meeting was very interactive," reflected IFDC President and CEO Albin Hubscher. "IFDC's management received valuable input and recommendations from board members and was encouraged to proceed with the activities and the effort to achieve a better-than-approved 2019 financial result."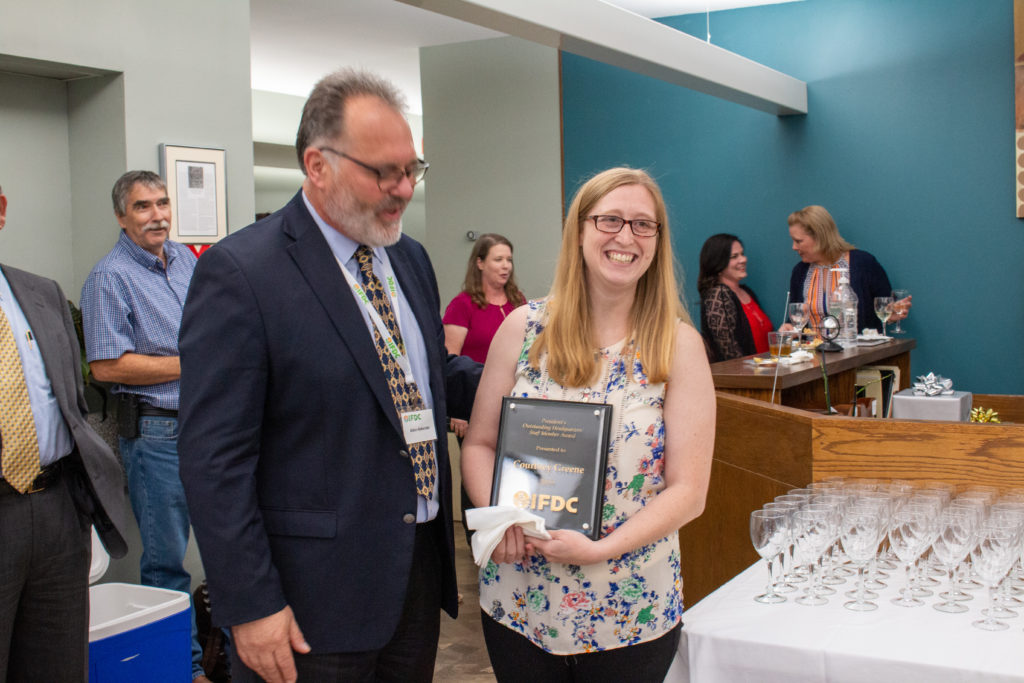 At the close of the meeting, a reception and annual staff award presentation were held at the headquarters offices to allow for IFDC staff to meet with board members. This allowed board members to learn more about the work being done in Muscle Shoals and staff to hear about the projects that board members are accomplishing worldwide.