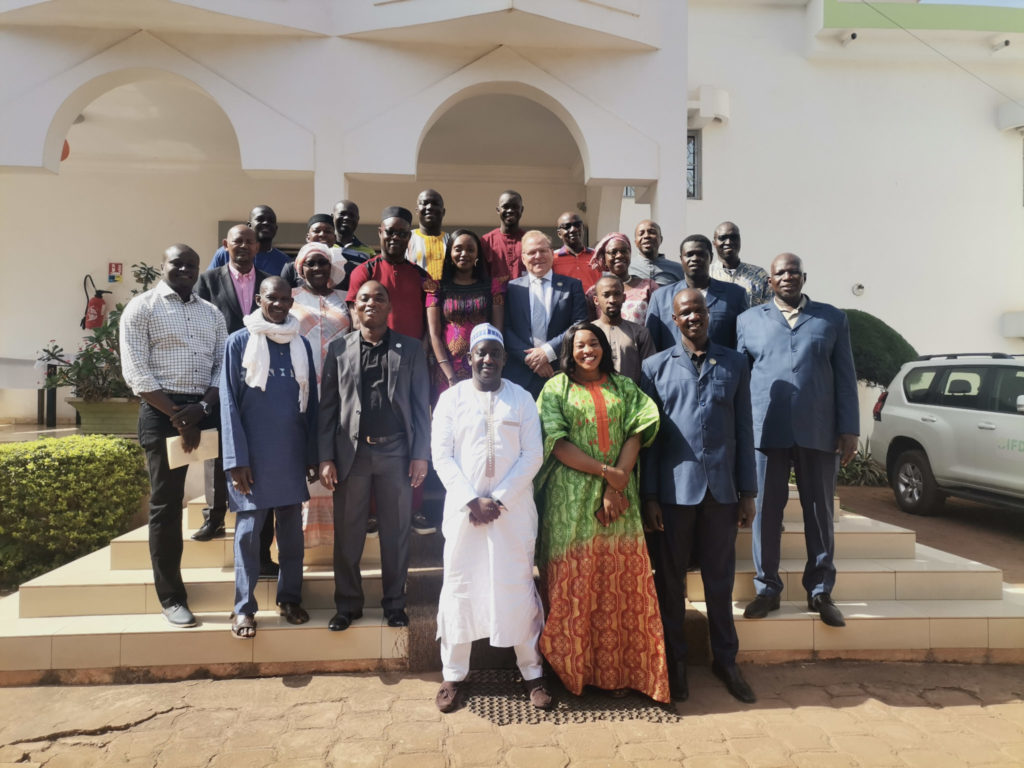 IFDC President & CEO Henk van Duijn visited Mali, Burkina Faso, and Niger from February 20 to March 3, 2023, to engage in working sessions, field visits, relationship-building, and strategic partner meetings.
Mali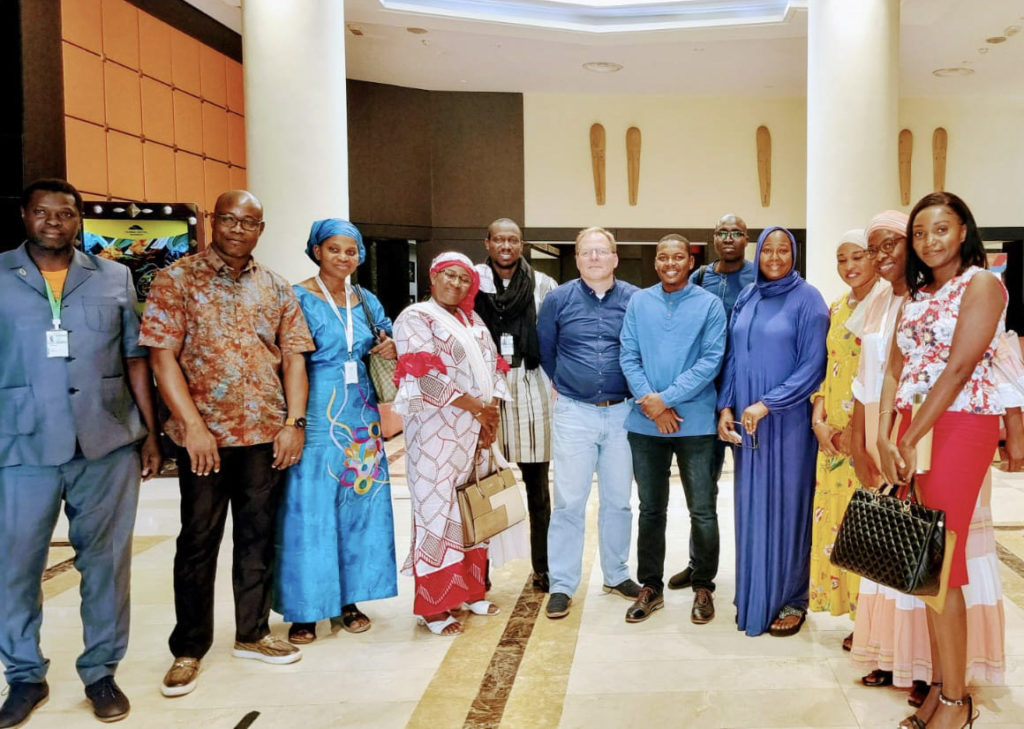 From February 20 to 23, van Duijn visited local authorities, as well as IFDC staff, donors, and potential partners in Mali. During this visit, an important step was taken in the partnership between IFDC and Mali through the signing of a framework agreement with the Ministry of Rural Development (MDR). This agreement marks the strengthening of relations with the Malian authorities to consolidate partnerships and identify new opportunities together. Henk van Duijn and Modibo Keita, the Minister of Rural Development for Mali, formally signed the framework agreement; however, Daniel Siméon Kelema, the General Secretary for the Ministry, officially represented the MDR during the signing ceremony.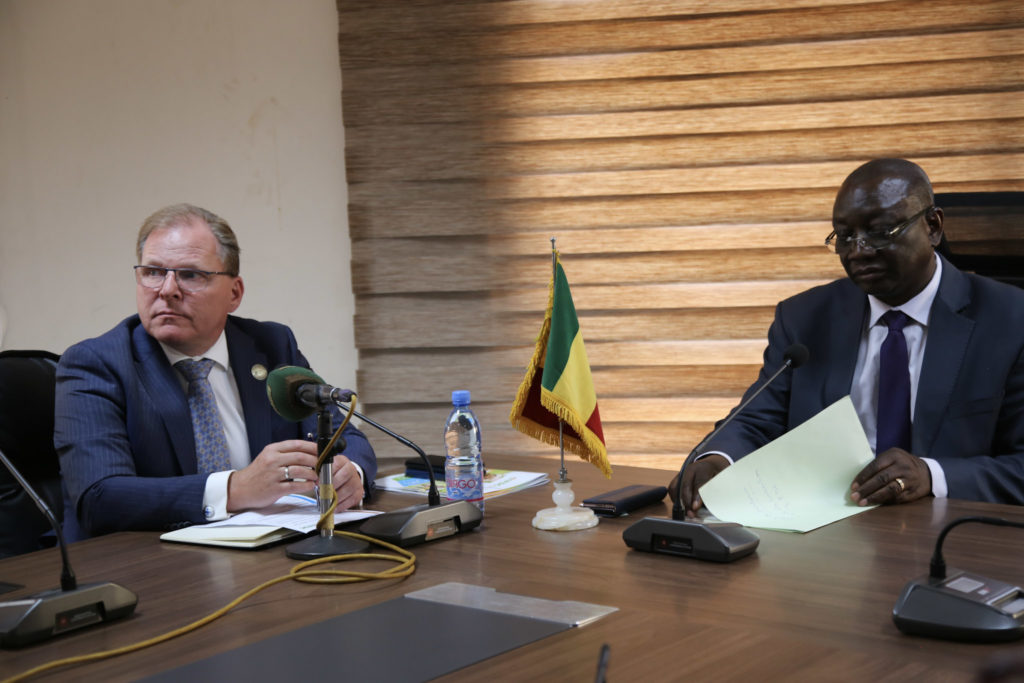 The Office of Radio and Television of Mali (ORTM) released an official report on the framework agreement signing.
Van Duijn also engaged in many working sessions while in the country. During these working sessions, he interacted with the country team, project managers, technical partners, and donors that support IFDC projects in Mali.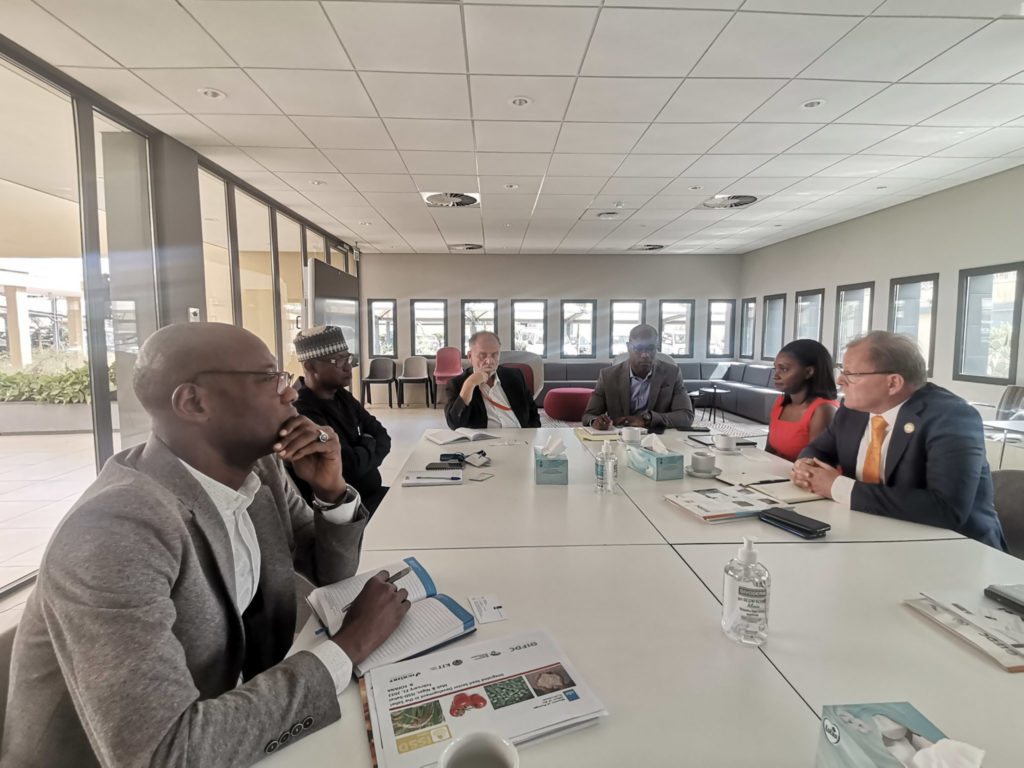 Accompanied by Deputy COO Aziz Boly, IFDC Country Director in Mali Moussa Dionou, and the heads of the Dutch-funded ISSD-Sahel and 2SCALE projects, Henk van Duijn was received at the Dutch Embassy in Mali. At the end of the discussions, Mr. Bert Vermaat, Head of Cooperation, complimented IFDC's work: "At the beginning, you were called the men of fertilizer, but I see that it is not only men, but also women, and that it is not only fertilizer but holistic development from the soil and many other activities."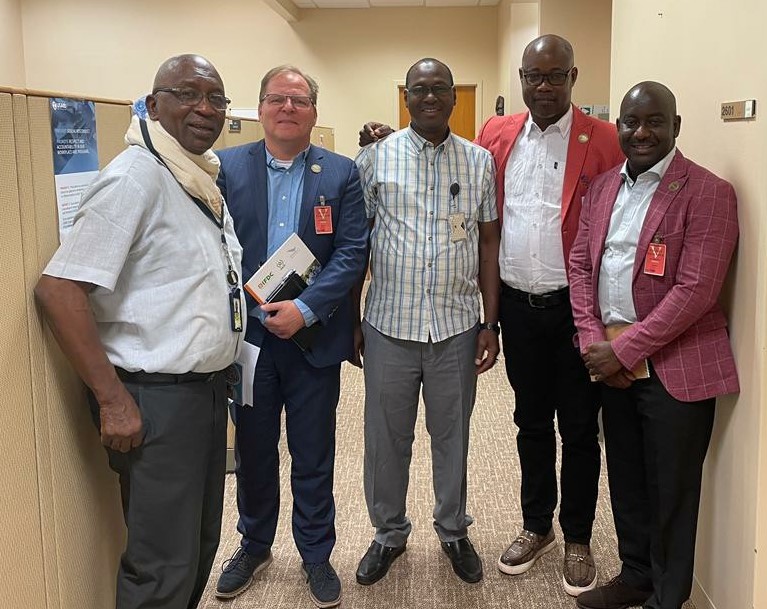 Van Duijn also visited the USAID office in Mali, where discussions primarily focused on the results and interventions of the APSA-Siné Yiriwa Project, which is implemented in Mali; van Duijn and the USAID staff also discussed IFDC's track record in implementing projects funded through USAID and Feed the Future, the U.S. Government's global hunger and food security initiative.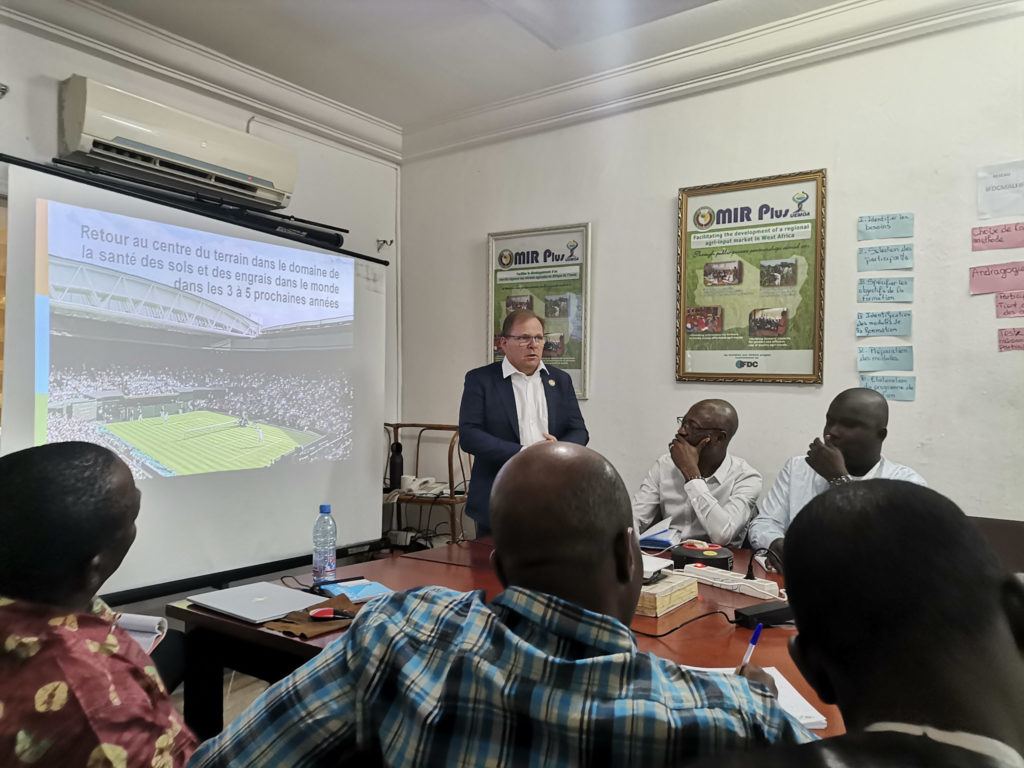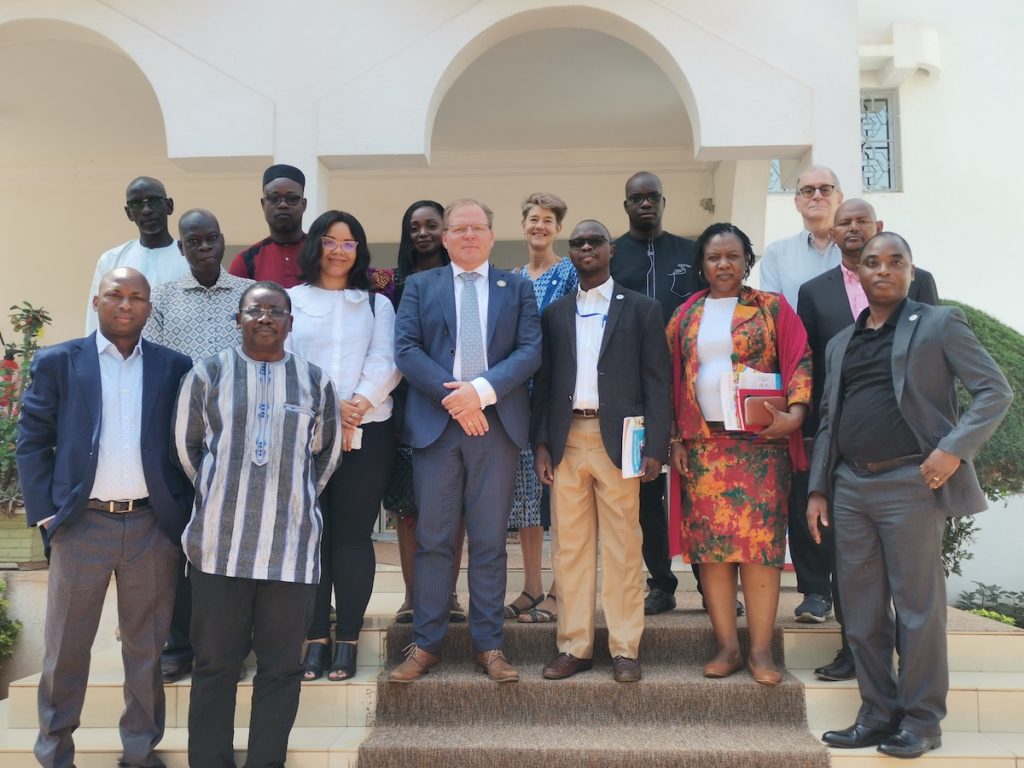 In addition, Henk van Duijn held a meeting with more than a dozen current and potential project implementation partners in Mali. During this meeting, the presentation of his vision and the approach of IFDC fed the discussions. He took the opportunity to show the importance of synergy and complementarity between agricultural development partners.
Burkina Faso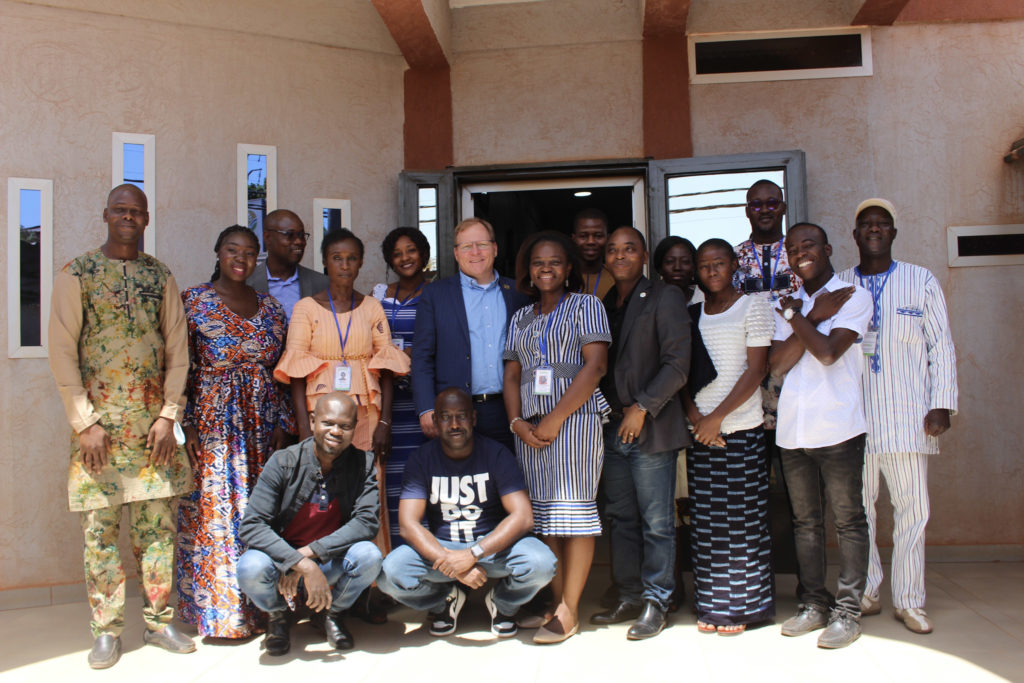 After traveling to Mali, van Duijn visited Burkina Faso from February 24 to March 1, where upon his arrival in Ouagadougou, he held a team-building session with IFDC's staff in the country. During the working session, he also presented his vision for the organization.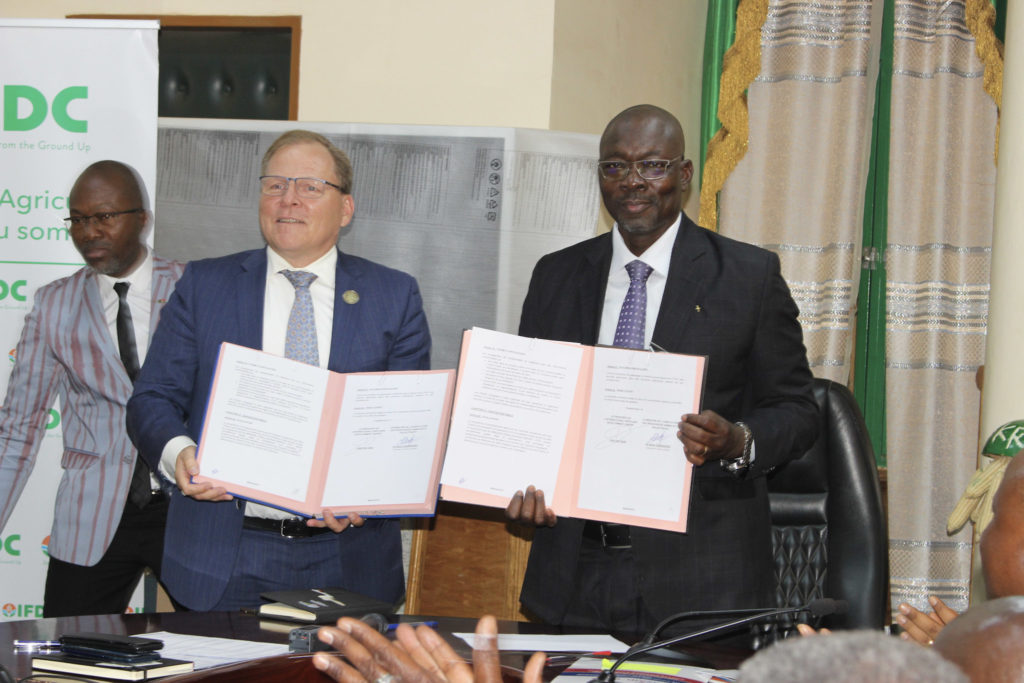 During van Duijn's visit, a Memorandum of Understanding was signed between IFDC and the government of Burkina Faso's Ministry of Agriculture, Animal Resources and Fisheries. The main areas of collaboration in the Memorandum of Understanding include:
Strengthening the fertilizer value chain
Soil health and fertility management
Mitigation of risks related to climate change
Capacity building
Opportunity development
Implementing the Action Plan of the African Union Fertilizer and Soil Health Summit, scheduled for June 2023 in Dakar, Senegal
The President and CEO's visit to Burkina Faso was marked by working sessions with the technical partners and donors of projects being implemented by IFDC in the country. Accompanied by IFDC's Country Director of Burkina Faso, Moussa Dionou, van Duijn was received by the Director of Cooperation of the Netherlands Embassy in Burkina Faso. The IFDC delegation also held a work session at the U.S. Agency for International Development (USAID).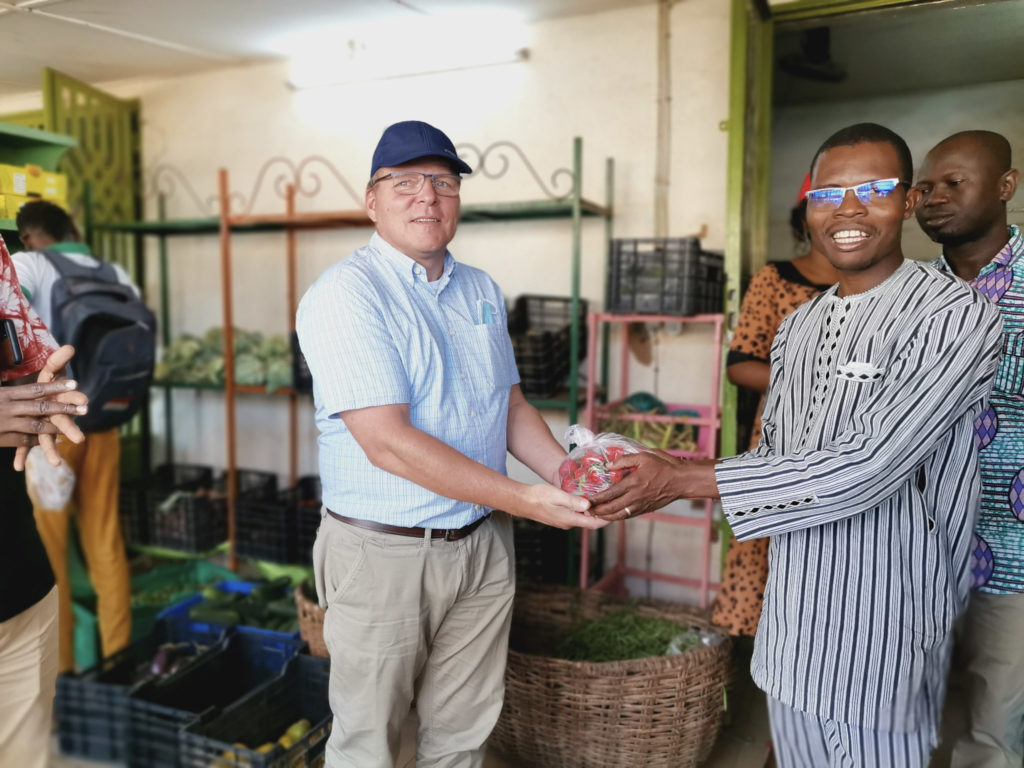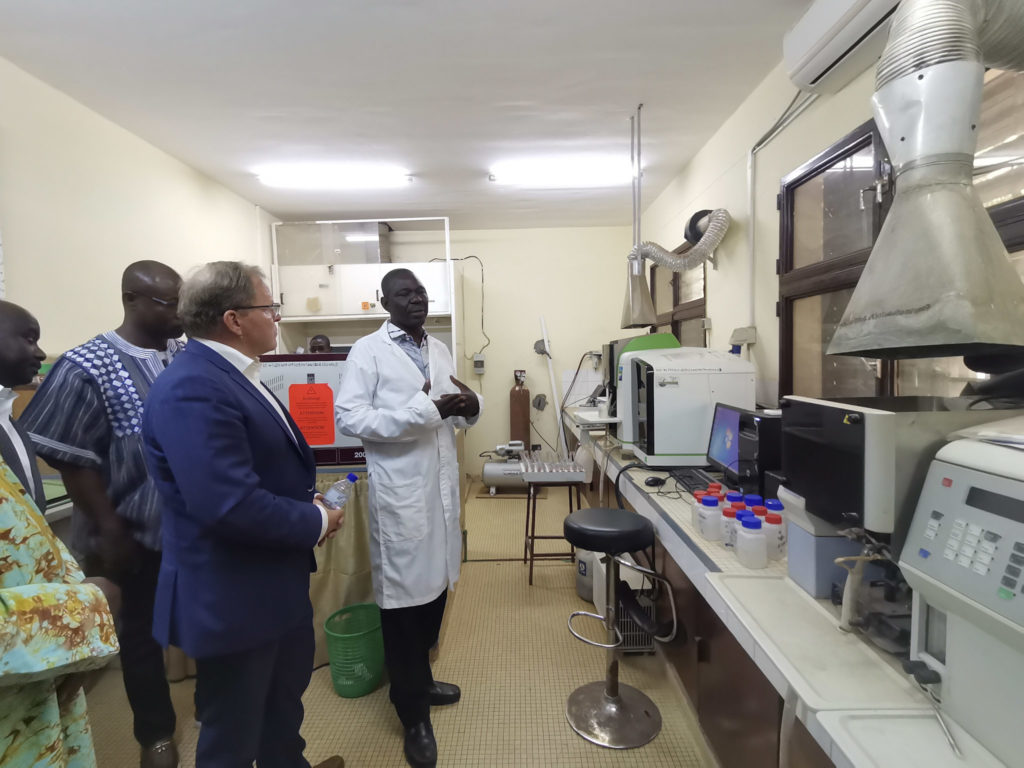 The trip to Burkina Faso also included field visits to BioProtect, one of IFDC's partners in the 2SCALE program, and the National Bureau of Soils of Burkina Faso (BUNASOLS).
Through IFDC's interventions in Burkina Faso, more than 1,195,000 agricultural value chain actors are now using good agricultural practices and technologies, 487 innovations have been introduced, and 3,261 metric tons of compost have been produced. Farmers are using climate-smart fertilization practices, such as urea deep placement and microdosing, on more than 42,291 hectares, facilitating improved food access for 107,379 vulnerable people and a 10-20% increase in producer income from crops. Since 1996, U.S. $194 million has been invested in Burkina Faso, 1,137 agribusinesses have been supported, and 16,800 have been jobs created, with the inclusion of 40% women and 30% youth.
Niger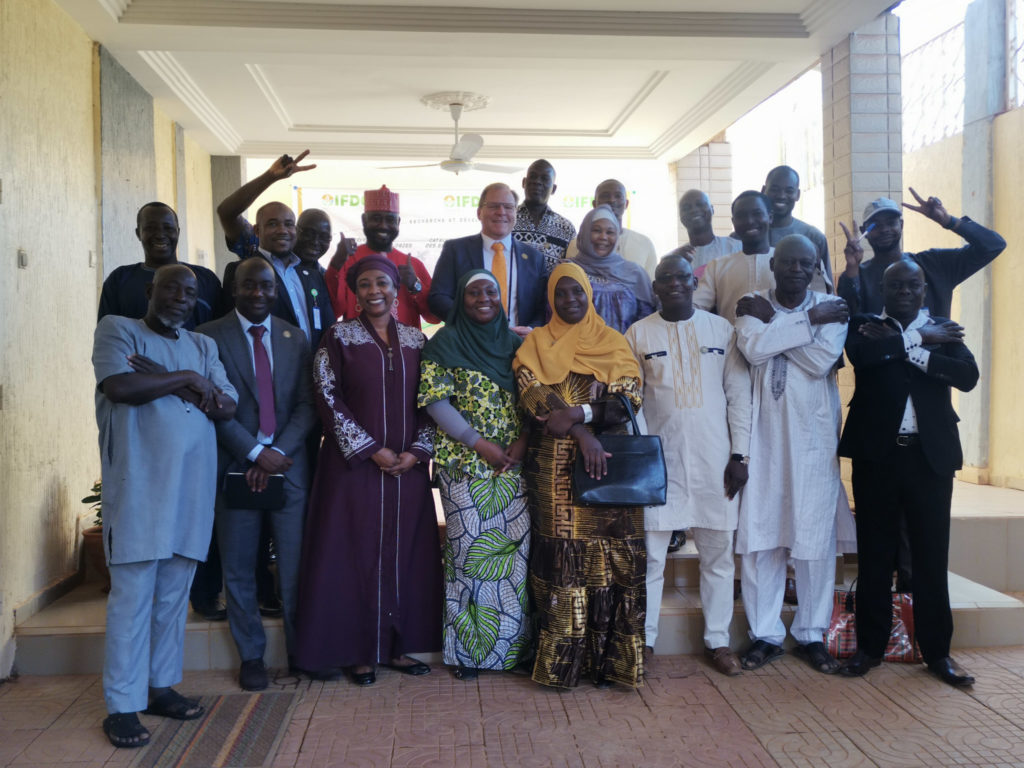 Henk van Duijn's visit to Niger from March 1 to 3 began with a courtesy visit to the Ministry of Agriculture. The exchange with the Minister of Agriculture, Dr. Alambedji Abba Issa, reaffirmed IFDC's vision of seeking synergies between development organizations working in the same sector for greater efficiency. The visit was marked by the signing of a Memorandum of Understanding between IFDC and the Nigerien Ministry of Agriculture.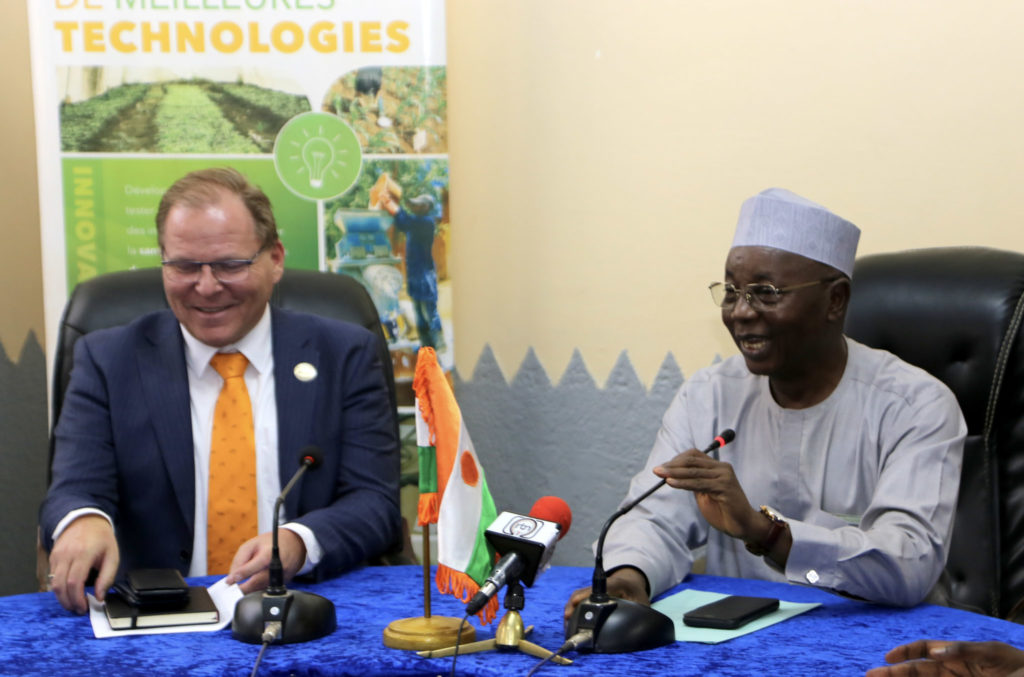 Van Duijn also led an exchange session with the country team and meetings with strategic partners, including the Millennium Challenge Corporation–Millennium Challenge Account (MCC-MCA) Niger, the Netherlands Embassy in Niger, and SNV. He also presented his vision and discussed the prospects for the future with partners in the field, such as producer associations, the private sector, and the government.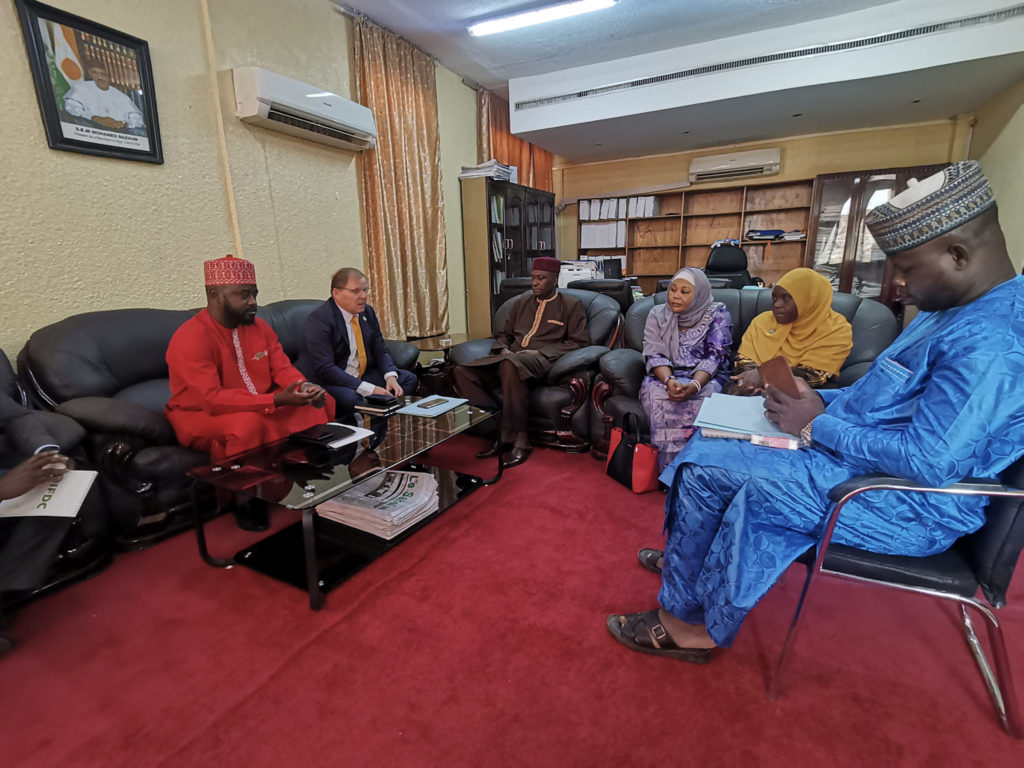 Formally established in 2017, the IFDC Niger office implements strategic interventions for sustainable agriculture. Recent activities in the country include soil fertility mapping, phosphate rock research, agricultural value chain development, promoting good agricultural practices, and leveraging digital technologies to improve producers' access to market, farming, and business information. Through IFDC interventions in Niger, 18 innovations have been introduced; 7,457 soil fertility maps have been completed; 116,417 agricultural value chain actors now use good agricultural practices and technologies; over 38,076 hectares have been farmed using climate-smart fertilization practices; 1,172 vulnerable people have seen their access to food improve; and 1,370 jobs have been created.