On International Women's Day, celebrated annually on March 8, IFDC recognizes the immense contributions that African women have made to agriculture while also highlighting the unique challenges they face.
Women play a vital role in African agricultural development—they make up more than half of the continent's agricultural workforce. Despite this, women in agriculture often are overlooked, and their contributions are not adequately recognized or rewarded.
African women are the backbone of small-scale agriculture. They are responsible for planting and harvesting crops, tending to livestock, managing other aspects of the farm, and providing household income. Women are often expected to handle these responsibilities while caring for children and other family members. Yet they face several obstacles that prevent them from achieving their full potential, including limited access to financial services, education, land, and technology, which inhibits their ability to make the most of their agricultural work.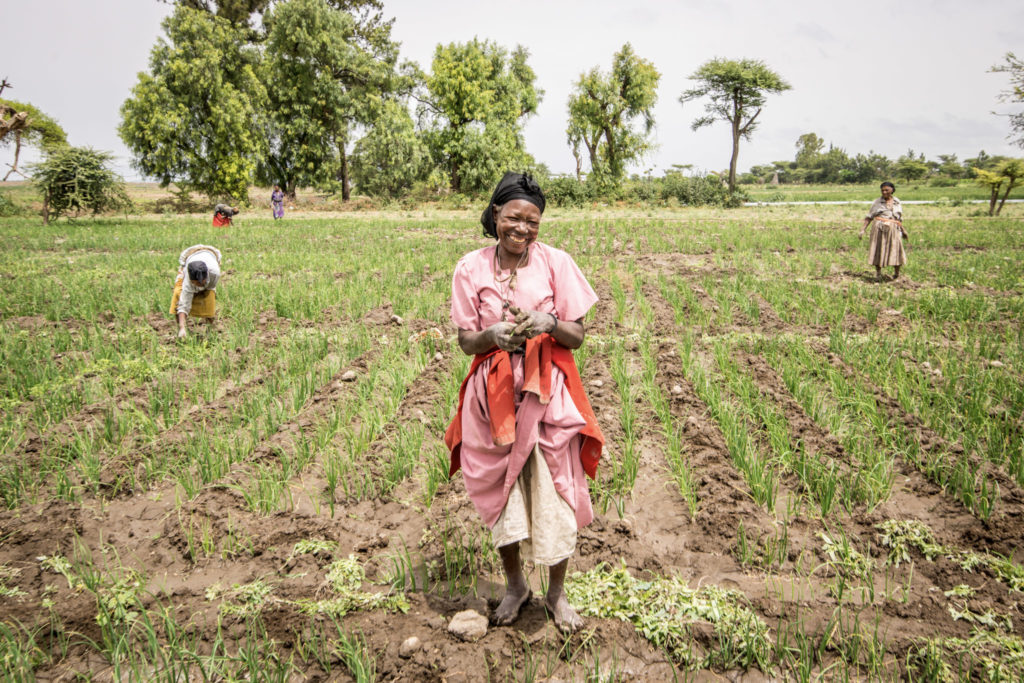 In addition, women face cultural and social barriers, such as unequal inheritance rights and limited decision-making power. These challenges make it difficult for women to increase their productivity and income.
According to UN Women, "Rural women play a key role in supporting their households and communities in achieving food and nutrition security, generating income, and improving rural livelihoods and overall well-being."
Thus, on International Women's Day, it is important to recognize the critical role of African women in agriculture and to take action to ensure that their voices are heard. Here are some actions you can take to support African women in agriculture:
Endorse women-led initiatives in the agriculture sector.
Host or attend annual award ceremonies that recognize outstanding African women in agriculture.
Provide training and resources specifically tailored to African women in agriculture, allowing them to strengthen their knowledge and capacity.
Create scholarships and fellowships specifically for women in Africa's agriculture sector.
Establish mentorship programs that connect experienced African women in agriculture with aspiring African female agriculturalists.
Raise awareness of African women's contributions to the sector through media campaigns and public events.
Advocate for policy changes that recognize and prioritize the unique needs of African women in agriculture.
Establish partnerships with universities, research centers, and other institutions to empower the women that power African agriculture.
Invest in innovative technologies and infrastructure specifically designed to support females in the African agriculture sector.
IFDC actively supports the women of Africa's agriculture sector and, with them, strengthens agricultural development on the continent. Meet a few of the women that have improved their livelihoods after participating in knowledge-sharing or capacity-building interventions from IFDC.
For almost 50 years, IFDC has worked with smallholder farmers to develop agriculture from the ground up. By sharing knowledge, building capacities, and improving women's access to resources, IFDC works to promote gender parity and women's economic empowerment on the African content. Halimatou, Saudatu, Flora, Margaret, Sisso, and Worknesh are just a few of the women who have benefited—and we celebrate them. African women are undeniably crucial for the continent's agricultural development.